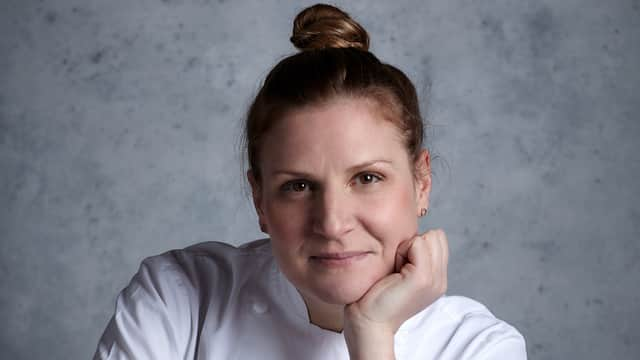 A warming bowl of squash soup in autumn. The refreshing crispness of a summer salad.
Most of us know that food grown overseas and shipped to the UK is terrible for the environment, but products grown in the UK out of season are not necessarily an improvement.
Tomatoes grown out of season using heated glass in the UK create CO2 emissions of around 2.5kg per kg of fruit, compared to about 0.24kg for trucking them from Spain where artificial heat isn't needed.
Award-winning chef Chantelle Nicholson, former chef-patron of now-closed and much-loved Covent Garden restaurant Tredwells (the recipient of a green Michelin star for sustainability in 2021), is keen to point out the impact on our health too.
"Generally speaking, it is from a closer proximity than it would otherwise be, so can be much fresher, ensuring those vital nutrients are retained.
"It allows us to follow the natural cycles of the seasons and generally means it just tastes better too."
As one of the leading female voices in the UK's hospitality industry, Chantelle is an advocate for seasonality and sustainability, championing veg-forward cooking through both the restaurant and her cookbook, Planted.
Here she shares eight ways you can embrace eating the seasons.
Seasons eatings: Chantelle Nicholson's guide to eating seasonally