Hoxton-based chef Kirk Haworth has worked in Michelin-starred restaurants all over the world, and has been perfecting his craft for over 16 years.
In 2016, when he was diagnosed with Lyme disease, the 34-year-old switched to a plant-based diet and has been cooking vegan food ever since.
He runs the high-end vegan restaurant and food studio Plates in east London, with his sister Keeley, and last year he was the first ever plant-based chef to take part in the BBC's Great British Menu.
Haworth spoke to LondonWorld about his journey into plant based cooking, and shared some tips with us for how people should approach Veganuary.
"When I started cooking plant-based food I almost had to reprogram my mind," he explains.
"For me it was such a massive change to adapt to this way of cooking it.
"It took me years to get into the groove and find myself and work out how to get the richness and acidity and the creaminess to come together.
"At Plates we are trying to create a new genre of cooking.
"We need to think about what people want from food, when they're eating a meat or a fish dish, and we try to give that in our dishes.
"I think veganism can be quite intimidating for people and can be quite intense or political, but we're all about being gentle and allowing the food to do the talking."
He and his sister Keeley, 36, want their food to appeal to people of all diets so the fact that 80% of their customers are non-vegan means they are doing their job correctly.
"We wanted to create something sustainable and for me sustainability starts with us," Haworth continues.
"If we aren't sustainable within ourselves, we have no power to be sustainable for the planet - that's our business model."
Their restaurant in Kingsland Road is currently closed, but Haworth plans to re-open in a new space in Dalston next month.
Veganuary
This month, a number of people are taking part in Veganuary, an annual challenge run by a UK non-profit organization that encourages people to follow a vegan lifestyle for the month of January.
For Londoners wanting to take part in the challenge, Haworth's advice is to be open-minded.
"I try to inspire people to do Veganuary with a health perspective in mind, to be creative and have fun with the abundance of vegetables they have access to," he says.
"Enjoy and embrace the challenge, use it as a new exciting way to eat new things and get creative in the kitchen.
"Health and changing the way we eat shouldn't be a chore, it should be something we're allowed to enjoy and celebrate."
Vegan cooking tips
For people adapting to a vegan lifestyle, some basic cupboard ingredients he recommends include quality olive oil and avocado oil, lots of grains, seeds and nuts like black quinoa, buck wheat, hemp seeds and organic black rice.
More support and tips are shared by Haworth in Plates online cook school, created during lockdown, to help people cook plant-based dishes in their own homes.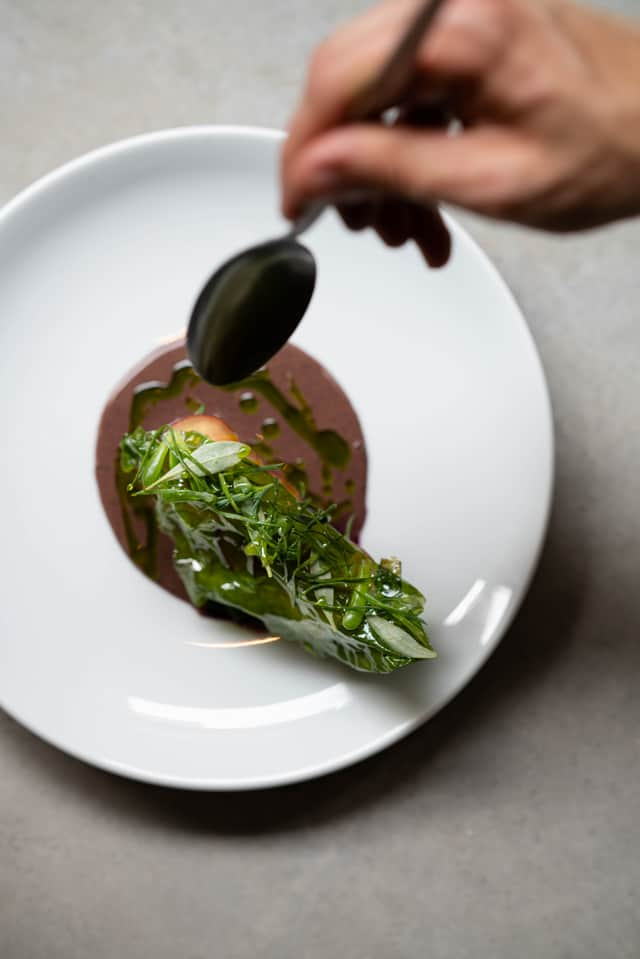 He is also a fan of batch cooking hearty soups.
"Soups with loads of vegetables are great to keep in the fridge," the top chef says.
"You can make a superfood soup with broccoli, carrots, ginger, turmeric, all these incredible nutrients in one.
"There's much more flavour and variety with plant-based than I think people first think.
"It does take a bit of investment of time experimenting and planning your meals, but I encourage everyone to give it a try, the rewards are endless.
"And remember with cooking - they're skills for life so nothing is wasted."
The future looks bright for Haworth, along with his new space in Dalston opening, he is working on a number of different health initiatives and projects including an online cooking school called 'Plates at Home'.
For more information on Plates or joining the cook school digital course you can visit their website.