Are you looking to shop more sustainably this Christmas but unsure of where to start?
Icon printing has curated a new sustainable shopping map showing the location of 50 independent outlets across London.
The shops sell a range of products, from homeware to homemade dog treats and plant-based beauty products.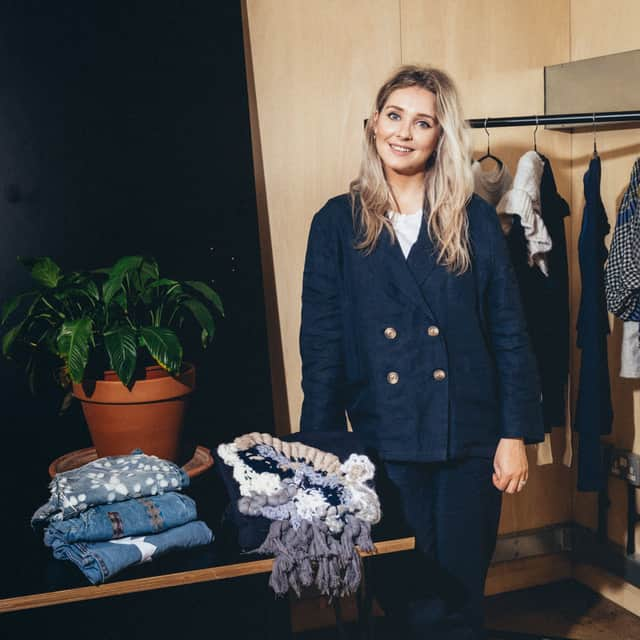 Based on the map of the Underground, it shows the closest tube station to each shop, from Tooting Broadway's BYO to Hampstead's Melrose & Morgan.
Tanya de Afonseca, owner of zero waste shop BYO in Tooting Market, believes that shopping sustainably just isn't a priority right now.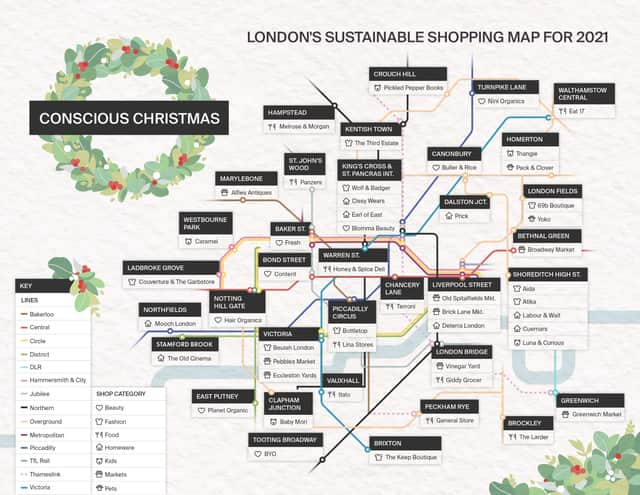 She said: "Shopping locally can allow you to support small businesses that are more likely to align with your moral compass rather than the profit seeking practices of big business.
"Through Covid, there has been less footfall - it's a lot more quiet.
"Despite everything, people are still coming out to our shops, there's a demand and a desire for change.
"We're hearing it more and more, and seeing it more and more.
"People are becoming more conscious and educated about their impact."
Esther Knight, the founder of Fanfare, an award-winning circular fashion label, said: "Although this year has undeniably been tough for both individuals and businesses there is hope that out of crisis, we can make new beginnings.
"Staying at home has strengthened peoples ties with the local community and there is a strong shift towards supporting small business this Christmas, especially as so many small businesses have been started in the wake of furlough and redundancies.
"Having been deprived of many cultural experiences, whether that be shopping, visiting galleries and going to the theatre and events, the value of creativity and skill has been brought into focus as vitally important and a unique human trait that technology cannot replace."
While Alex Econs, founder of Icon Printing who made the map, said: "Christmas shopping presents an invaluable opportunity to support independent businesses and is one of ways we can work towards a more socially just and environmentally sustainable future.
"We hope our conscious Christmas shopping map will help people get out there and shop at some of the best sustainable shops that London has to offer."