What's one of the most important parts of Easter weekend? Sitting down for a mouth-watering roast dinner, of course.
This year, Good Friday is on April 7, with Easter Sunday on April 9 and Easter Monday on April 10.
Whether you're looking to find a place to fit your whole family, or prefer to keep it chill with an intimate bite for two, then you're in luck.
LondonWorld has collaborated with DesignMyNight to put together a handy round-up of all the best roast dinners in London, separating soggy sprouts from those top-notch trimmings.
Whether you're a fan of beef, lamb, chicken or (as this editor is) nut roast, London has the best there is to offer.
Get ready to indulge in the ultimate comfort food.
The Cadogan Arms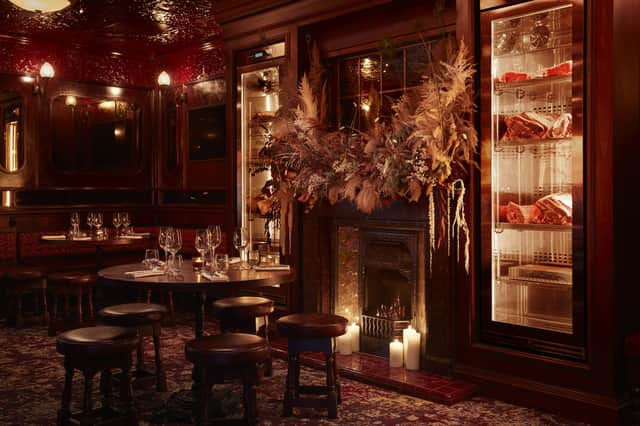 On the hunt for the perfect Sunday roast to celebrate the Easter holidays? The Cadogan Arms may be the spot for you. These guys are preparing their usual sexy Sunday dinner on Easter Monday this year - perfect for those too lazy to put the weekend's leftovers in the oven. Head down to this Chelsea hotspot to indulge in your favourite foodie delights, we're talking potatoes with that must-have crunch, a variety of tender meats and plenty of Bloody Mary's to wash everything down.
The Black Dog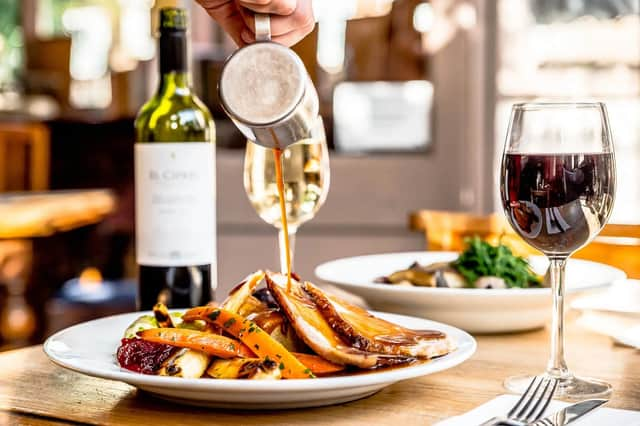 Mosey on down to Vauxhall this Easter for an unforgettable Sunday roast experience at The Black Dog. Their dreamy dinners are packed with succulent beef and pork and they're sure to satisfy all the meat lovers. But don't worry, there's also some delish nut roast stuffed peppers to enjoy for those wanting to stick to the veg. You can't celebrate a bank holiday without having a cheeky tipple, so ensure you check out their vast continental beers menu as well as their range of wines and cask ales. Be warned, this place fills up fast, so ensure to get your booking in ASAP.
The Bull and Gate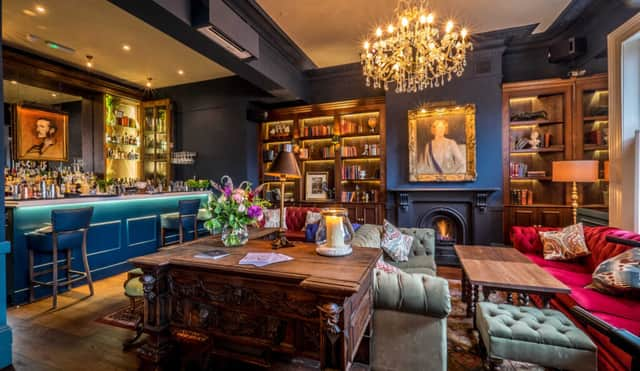 If you're on the lookout for a sensational Sunday roast in Kentish Town, then you're going to love The Bull and Gate this Easter. They've got the perfect hearty roasties that will give your mum or dad's a run for their money (maybe don't tell them that though), as well as plenty of meat and vegan options to choose from. You'd be silly not to try out their spicy Bloody Mary's too, especially if you're wanting to get a bit boozy on the bank holiday. You won't be disappointed.
The Holly Bush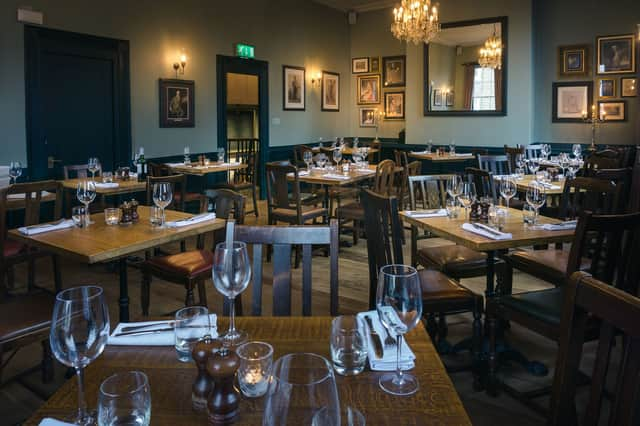 Escape the hustle and bustle of the non-stop London life this Easter by heading out to Hampstead for a gorgeous roast at The Holly Bush. This historic hub boasts a dreamy Sunday dinner, offering everything from tasty corn fed chicken to South Coast loin of pork. If you're a history buff it's worth noting that their classy interiors will make you feel like you're stepping into a Charles Dickens novel, with everything from cosy leather seating to warm open fires.
The Gun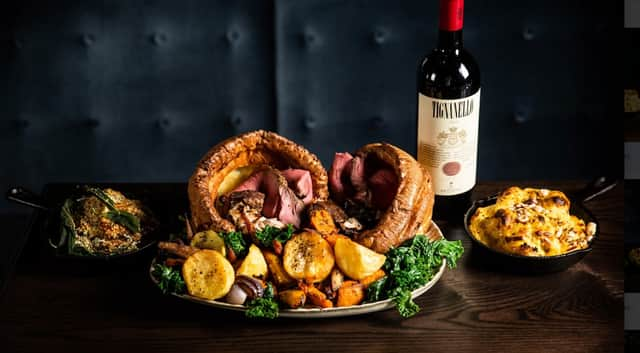 There's always so much pressure when it comes to cooking Sunday roasts for the family - so why not hand the reins over to The Gun, in Spitalfields, this Easter? Their award-winning Sunday dinners will leave you wanting more (especially the sirloin). They've also got a Moët Champagne terrace for those who have a jacket and are wanting to peruse outside. It's also a great place to chill out and have a pint after your plates have been cleared.
The Duke of Sussex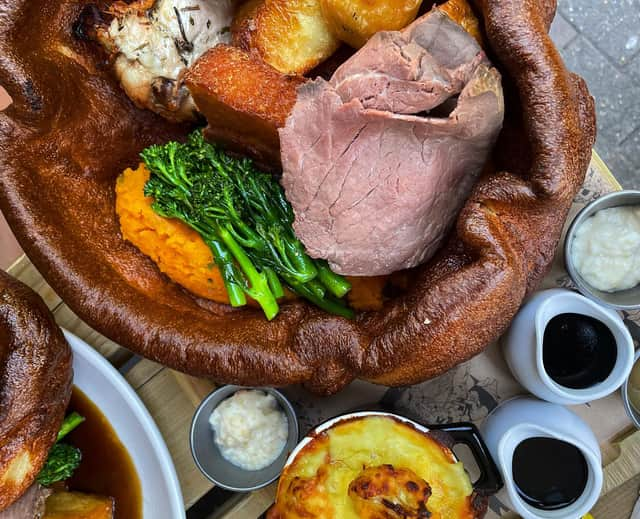 This Easter couldn't be a more exciting time to check out Waterloo's The Duke of Sussex. At the end of March, these guys are reopening their doors with a brand new look and feel and we can't wait to see the changes. Head down for their Sunday dinner for a truly authentic experience where they roast their joints on the spit. Plus, if it's a warm Easter weekend (fingers crossed) you can enjoy a cocktail and/or some beers in their sun-trapped garden.
The Wrestlers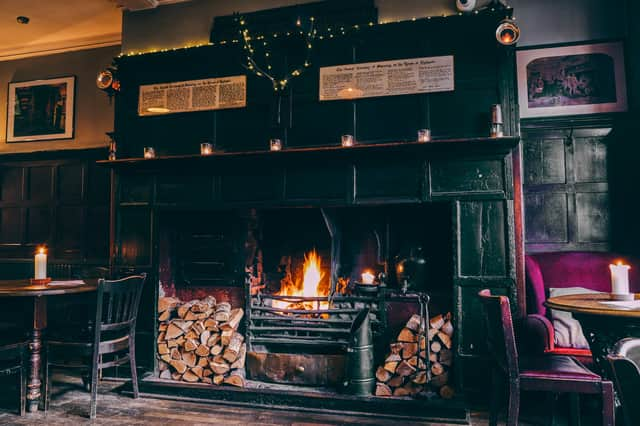 Contrary to the name, The Wrestlers is an extremely chilled out spot in Highgate. These guys have been operating since 1547, so you'd think they'd know a thing or two about fabulous roast dinners. You can indulge in all the classics this Easter, including wonderful Welsh lamb shoulder, British pork loin and Black Angus beef - all for under £17. There's also some incredibly tasty homemade pies on the menu, in case you're looking to change it up a bit.
The Minories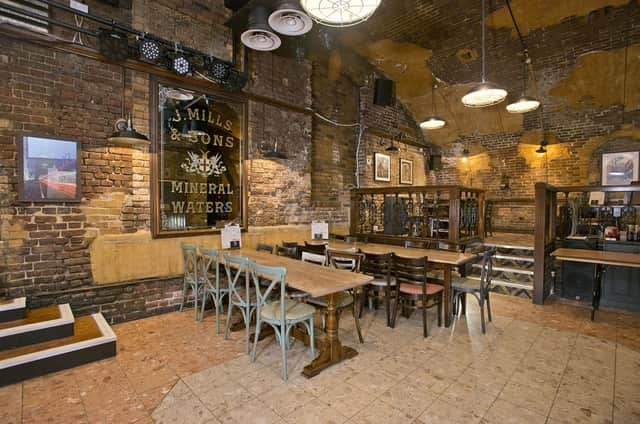 Sometimes nothing will do but a traditional British pub, and The Minories is a fantastic shout for delicious Sunday roast accompanied by cold beers. This historical haunt is just a stone's throw away from Tower Bridge meaning it's great for those wanting a post-Sunday lunch stroll. You can get cosy inside, or choose to drink and dine alfresco style in their heated beer garden (although this may still be a bit chilly in April).
Paradise By Way fo Kensal Green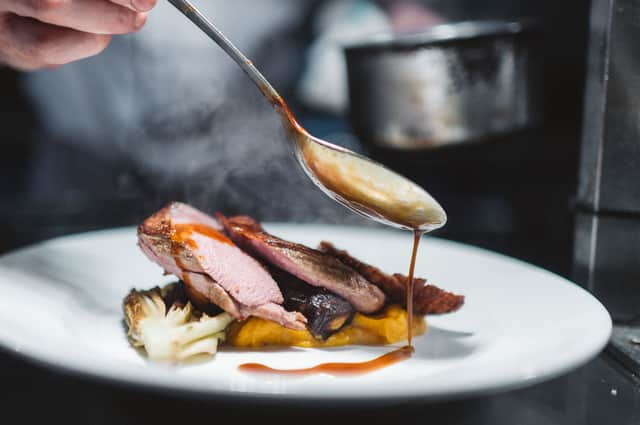 Fancy some food and a boogie this Easter? Then you're in luck. Paradise by Way of Kensal Green is not only stunning, but it's also the perfect place to indulge in a delish Sunday roast to the soundtrack by live music. Our tip would be to try their double egg Yorkshire puddings by the way, you don't want to miss out. If you're wanting to make the meal and family and friends affair, then opt in for their sharing roast which is perfect for large groups.
The Hero Of Maida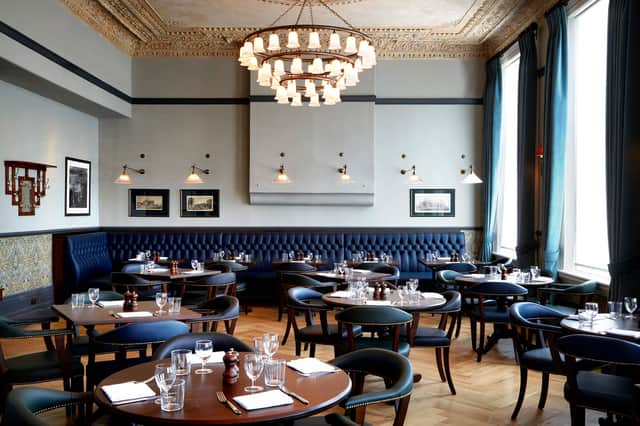 Travel to North London this Easter and step inside The Hero of Maida for the ultimate Sunday dinner experience. It's been branded as 'the best Sunday roast for miles' so you know it's gonna be good. If there's just going to be two of you, then definitely try out their sharing menu where you can devour an entire roast chicken. Be sure to have a tipple in their heated beer garden as well, especially if the sun makes an appearance. If you're not from London or just fancy being extra indulgent, this place conveniently has hotel rooms.