Tottenham Hotspur had the chance to close the gap on league leaders Arsenal to just two points on Sunday but instead fell further behind their North London rivals.
The Gunners had been held to a 1-1 draw by Southampton earlier in the day as Antonio Conte's side welcomed Newcastle United to the Tottenham Hotspur Stadium. The hosts found themselves 2-0 down at half time after Callum Wilson capitalised on an error by Hugo Lloris to score the visitors' opener and Miguel Almiron doubled their advantage with a fine finish. Harry Kane pulled one back for Spurs in the second half but the North East side were able to hold on and secure the win.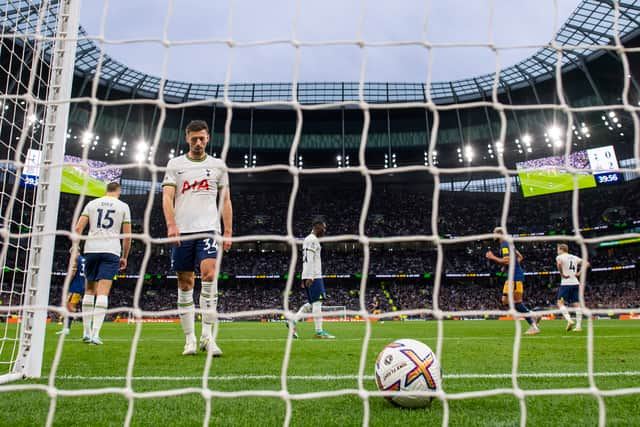 It was a performance that lacked 'quality' and 'creativity' according to former Everton defender Ashley Williams while Newcastle legend Alan Shearer has described Spurs as 'very one dimensional'. The two former Premier League stars were speaking on BBC Match of the Day 2, where they dissected all the action from the match.
Williams said: "It was tough because Newcastle set up well but Spurs just didn't have the quality, creativity or movement to secure possession and set up something." He later added: "It's strange, they are missing Richarlison and Kulusevski but there should be enough quality on that pitch and with a good manager. The campaign's been good so far but they play a game that seems very negative where they can't create anything and sit deep playing at home and it just doesn't feel right and I'm not sure why. From the outside looking in everything is going okay for them but when you see them play today it doesn't look right, doesn't feel right and they don't look like they're brimming with confidence and don't seem happy in the shape."
Shearer said: "I was at the Spurs vs Manchester United game and watched this game today and Harry Kane seems to be the only one, certainly in the last two games, with the creativity who can find that killer pass and the two chances they had early on came from his passes by coming deep. No one else can do that in that team, it's very one dimensional. It's odd but it's their style of play, when you watch them it's not that entertaining or exciting and you can tell that in their performance."