Why Thiago Silva remains Chelsea's most important player despite a billion spent on a new squad
Thiago Silva has now played more league games at Chelsea than he did at AC Milan, and he looks to be ageing like a fine wine.
At 39, Thiago Silva remains the only outfield player to have played every minute of Chelsea's 12 Premier League games.
His decision-making on the field has been one of the reasons why the likes of John Terry and even Frank Lampard, who brought him to the club in the first place, have raised him to the status of a club legend just three years after his arrival.
There is also his decision-making off the field. He's made sacrifices that have meant he is in a brilliant position to continue playing and keep defying the odds. Given his consistency and efficiency, it would have been easy to still want to play for Brazil, but sources say he's decided that he wants to enjoy his time at Chelsea and leave no stone unturned in helping the club back to where they deserve to be - challenging for titles.
Cobham sources say he is one of the players who arrives at training first and has a schedule that even for a professional of his standard is quite simply remarkable. His discipline and tough mentality is said to be one that manager Mauricio Pochettino constantly uses as a reference point when speaking to young players.
There's an admiration between the two and during games it's easy to see. When Chelsea took the lead against Tottenham, most of the players went celebrating but Thiago was seen having a serious conversation with his manager as they talked deeply on tweaks which eventually led to the explosion of Tottenham who had come into the game silently hoping to master a title challenge.
The routine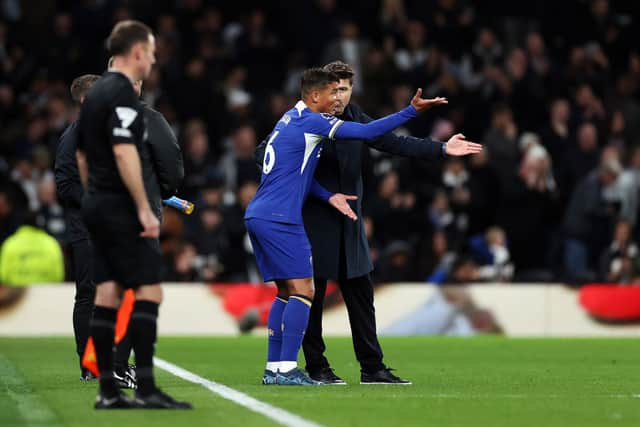 One of the unspoken components of his routine that has kept him going, when most of his Seleção teammates would be back in Brazil clubbing, is that he makes sure he gets so much rest. His rest is central to his daily performance so much so that he wakes up just 45 minutes before training.
The alarm goes off first at 7.50am, he's off only 10 minutes later at 8am and gets to Cobham by 8.45am (15 minutes ahead of time). He gets on with training just like everyone else, but for him that is the minimum.
The real magic is what he does after training. There are days he does the post-training recovery at the club before watching his kids also train at the academy when the timing works.
Sources within the club say he has a strict adherence to recovery in a hyperbaric chamber for two hours which relaxes his muscles and conditions him after what is normally a high-energy sapping session at Cobham.
His personal doctor says these two hours are crucial in injury prevention, especially pain in muscles that is often rampant and can lead to hamstring pulls if not properly managed.
He's invested in a personal doctor, a nutritionist, a physiotherapist, a lawyer, a press manager and a personal coach. All are focused on the finer details of ensuring that he's at the top of his game.
Thiago Silva (L) of AC Milan celebrates with Ronaldinho after scoring the first goal during the Serie A match between SS Lazio and AC Milan
Why Chelsea need to offer him that contract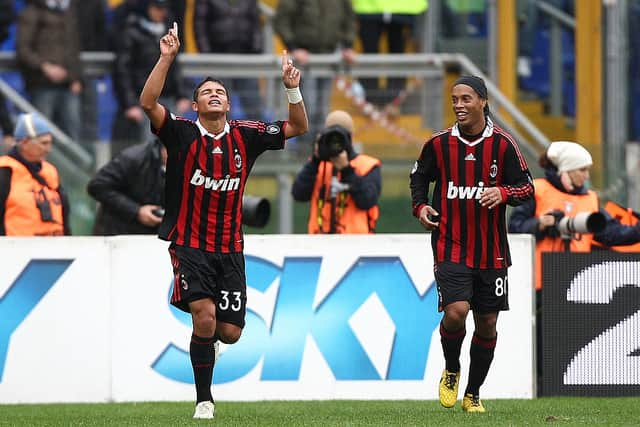 One of the most telling moments after that brilliant 4-4 game against treble-winners Manchester City, was when manager Pochettino was conducting an interview on the sideline as his players filed out. But the Argentine manager broke protocol and politely asked that he be allowed to say a personal goodbye to his most experienced defender.
He briefly hugged and kissed on the chin before returning to his media duties. Thiago is not just a player, he's loved by everyone who comes across him.
Frank Lampard described him as the ultimate professional, Thomas Tuchel found him irresistible and together, they won that elusive Champions League trophy. Graham Potter relied on him even in the most difficult period of his time in west London and Pochettino has built his whole defensive unit around him.
When Thiago signed in the summer of 2020, he was supposed to be a short-term option but when his contract ends next summer he would have been here four years. In that period, he's made 94 Premier League appearances, won 106 tackles, the highest by any Chelsea player still at the club, 16 blocks, 122 interceptions 571 recoveries and made just one error leading to a goal in the Premier League. I'm not sure Chelsea has ever signed a better free agent based on his impact both on and off the field.
When fans first took notice of Thiago during his time at AC Milan, many tipped him to go on and have a good career, but not many thought a ball-playing defender from Brazil would have the longevity and consistency he's had.
He's now played more league games for Chelsea than he did at AC Milan and Fluminense, not bad for someone who was written off after a bad start against West Brom on his debut.
Chelsea have the youngest squad in the Premier League and there are days when that will tell. But having the experience of Thiago will help guide players like Reece James not only on the field but how to take care of their body so they can reach their full potential.
Thiago will aid Axel Disasi in learning positional play so he doesn't have to make a tackle to win the ball back, but can just use his awareness on the pitch to cut out potential danger. It will give a physical example to Wesley Fofana that injuries are setbacks and that defenders can still play into their late 30s.
And he reminds the likes of Marc Cucurella that bad starts can happen but the ultimate determiner is how you react to the setbacks. Thiago Silva's contract is up in the summer but based on his performances and professionalism, it's hard not to see Chelsea offering him another one.