Chelsea star N'Golo Kante faces an uncertain future amid his expiring contract.
The midfielder has been one of the best signings of recent years for the Blues, arriving from Leicester City in 2016.
Latest injury blow
Kante has been plagued with injuries over the last year, missing 16 games last season, while his latest issue has seen him miss two months so far.
In a fresh blow, Graham Potter has revealed that the midfielder may have picked up a fresh blow.
"N'Golo, we are just waiting — he has had a reaction in training so we are just waiting on the news from that," said Potter.
"It's certainly not ideal and it's disappointing for him and for us. We have to wait and see the extent of it and go from there."
Chelsea's contract stance
Potter recently fielded a question on Kante's contract situation, and he made it clear that fitness will be the first step for the World Cup winner,
"My focus at the moment is to help him rehabilitate in a good way so that he is available for us and on the pitch," Potter said.
"When he is on the pitch he is a huge asset for us. The other thing is between the club and him. My focus is to help him get fit and enjoying his football. There are not many players in world football like NG, so the quicker he is back the better."
Kante's stance
Kante appears to be keen on signing a new deal at Chelsea.
Talks between the Blues and the midfielder are said to have stalled over the lenght of the deal, though Chelsea are said to want to agree a new deal.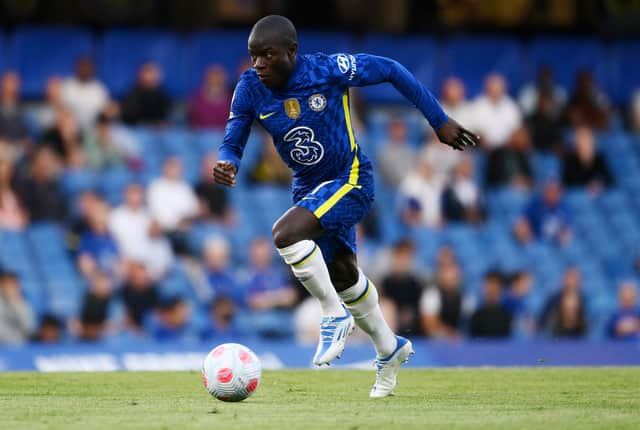 According to Le 10 Sport, Kante is prioritising a stay at Chelsea, but he wants to sign a new deal on his terms, and that likely means he wants more than a year or two tacked on, wanting more long-term security.
The issue for Chelsea is that Kante is 31, and his fitness issues have been a real problem of late.
Transfer links
Kante is free to sign a pre-contract agreement with a non-English club from January if he can't agree a new deal with Chelsea.
Though, given he wants to stay, that is not a likely scenario at this stage.
Even so, the World Cup winner is attracting interest from a number of clubs, including Barcelona.
Sport say Barca may well be interested in signing Kante for free if he does become available.