Chelsea star Ben Chilwell has opened up about his mental health battles and his regret for putting off therapy.
The full-back spoke to Sky Sports as part of Mental Health Awareness Week and admitted it took him weeks to dial the number of a life coach that had been passed onto him.
The 26-year-old said: "I got the woman's number and then put it off for three or four weeks. Exactly the same as I'm telling people not to do, I did that as well.
"Still, even to that moment, thinking I don't need it, I'll deal with it myself. Playing for Chelsea, it's all good.
"Then the woman kept trying to get hold of me and eventually I thought, I'll just do the Zoom call, the worst thing that can happen is you guys don't get on but you tried.
"I had the Zoom call finally, manned up and did the Zoom call. I came off the Zoom call and felt I'd been completely honest about someone I don't know that has no biased opinions about me, that I play sport, nothing about my family life, nothing.
"To be completely honest with someone and get a non-biased opinion back was refreshing. It felt like a big weight off my shoulders."
Chilwell admitted he felt it "very important to be as honest as I could" when sharing a preview clip from the full interview online and encouraged followers to speak out about their mental health too.
Sharing the snippet online, he wrote: "As it is Mental Health Awareness Week, I was very lucky to have the opportunity to sit down with @skysportspatd recently and talk about my personal journey with mental health. It was very important to be as honest as I could.
"Particularly over the past few years with a few big setbacks and having started talking to a life coach, I feel I have a responsibility to share how beneficial this has been and why it is not a weakness. It is in fact the opposite and helped me so much.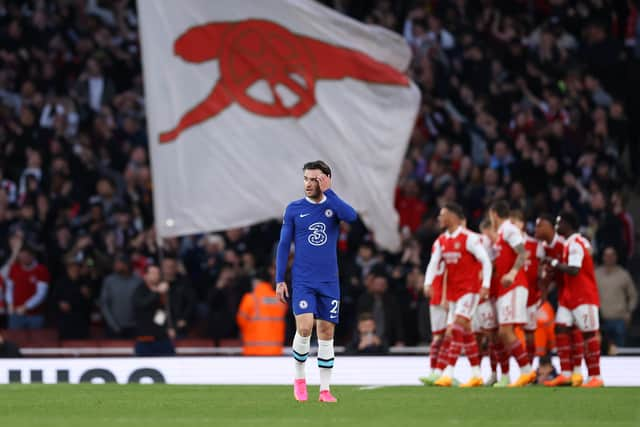 "I would encourage everyone to speak about their mental health. Nobody is alone."
Fans and friends were quick to sharing comments of support on the Premier League defender's post. One follower said: "You saved my life with speaking out about mental health."
There was also love from Leicester City star James Maddison, Swansea legend Nathan Dyer and ex Newcastle man Danny Simpson.
Another fan wrote: "This is so lovely to hear. Mental health amongst footballers in general is so important. Thank you for speaking out, Chilly."