Conor Gallagher stole the headlines with a superb strike to win the game on the stroke of 90, the young midfielder scoring against his former loan club.
Silva believed he was fouled by Palace forward Jordan Ayew, but the referee did not give the foul.
As an instant reaction, and with Ayew arguably the last man, Silva slapped the ball away from the forward's feet on his way down to the ground.
Silva deflected the ball with his hand initially and then completely pushed it away with his second touch.
Though, referee Chris Kavanagh appeared to punish the first handball, and with Ayew still having a long way to go before reaching the goal, a yellow card was handed out.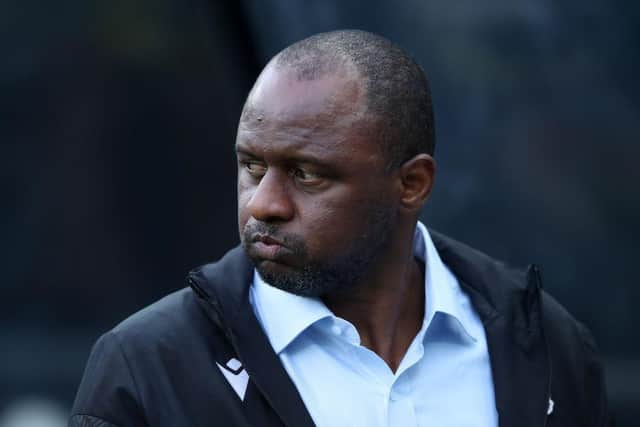 Palace chief Steve Parish tweeted in fury over the decision, writing on Twitter: "Honestly what is the point of #var we chop and change every week what it does what it thinks. #Var must surely think that's a red but not a 'clear' error! Even if it's not a #dogso which it is He handballs it twice deliberately, one we play on so two yellows."
But former Premier League referee Gallagher thinks the decision was the correct one, telling Sky Sports News: "I think it's a yellow card and the referee's right.
"I think it's a possible goalscoring opportunity, not obvious. He has to get the ball, he has to go a long way towards goal. Will he be able to get there before the defender? It's got to be obvious to send him off.
"Someone did throw in a red herring to me saying there's two handballs so two yellow cards, but you only give one handball so that kills that one."