Chelsea 1-1 Manchester United: Winners, losers and player ratings as Lukaku makes injury return
Chelsea was the better side at Stamford Bridge but ultimately had to settle for a draw.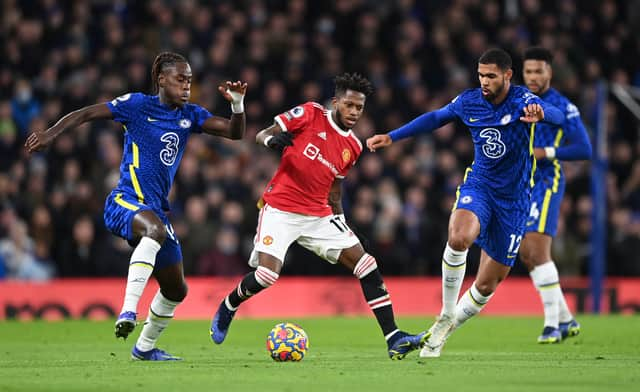 Chelsea dominated Manchester United but ultimately had to settle for a 1-1 draw at Stamford bridge in the Premier League on Sunday night.
New signing Jadon Sancho capitalised on Jorginho's mistake to give the visitor a lead early in the second half.
But the Italian recovered to score a penalty and earn Thomas Tuchel's side a point which was enough to take them back top of the league table.
Reactions
Michael Carrick in charge of his second game as interim Manchester United manager praised his team's efforts and blamed poor officiating for not taking all three points back to Manchester.
He said: "I'm proud of the players and the group all week in a difficult situation we tried to make the best of it. But there is that little bitter feeling.
"We came to win the game. A little disappointed, I can't lie because that was not a penalty."
Chelsea manager Thomas Tuchel who saw his side fail to win two successive Premier League home games also said he couldn't fault his players for their application on the day.
Tuchel said: ""We are disappointed but we have no regrets, this can happen in football. It does not feel good when it happens but I have told the team I am happy with our performance and how we played."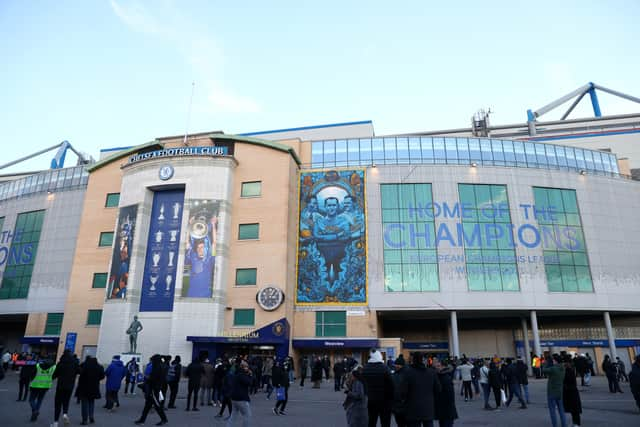 Winners:
Scott McTominay was at the heart of everything positive Manchester United did today. Pressed and hurried the Chelsea midfield and was very unfortunate to pick a booking.
The Scotland international might not be the most technically gifted player but what he lacks in that area he makes up for that with hard work and determination.
When United needed a leader in the middle of the park he showed up and won the midfield battle.
Jadon Sanchon, what a week it has been for the former Dortmund forward, scored his first goal for Manchester United in mid-week and followed it up with another in a big game against an opponent like Chelsea.
He got the nod to start ahead of Cristiano Ronaldo and didn't disappoint in what has been his best week since returning to English football in the summer.
There have been questions as to why United signed him but he will be encouraged by his contribution and now has something to build on after a slow start to life as a Manchester United player.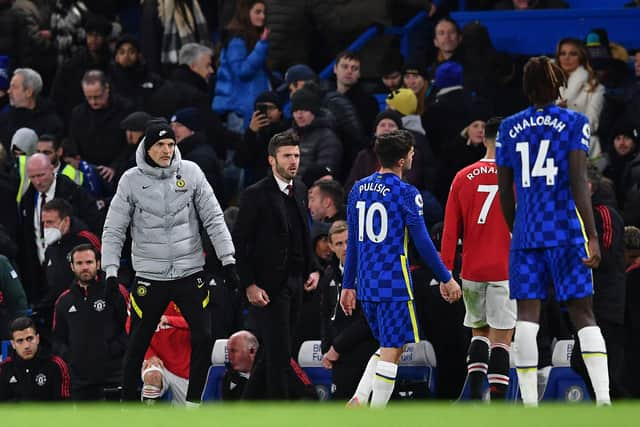 Losers
Timo Werner- Was given the chance to lead the line and despite making some brilliant runs was wasteful on the day.
Last season, Timo Werner played a big role in Chelsea winning the Champions League but he's just not been able to find his scoring boots since making the move from Germany to England.
There have been talks that he plays better with a focal point and the return of Romelu Lukaku will test that theory, but against United, he is off colour and will have to do better if he wants to be leading the line going forward.
Aaron Wan-Bissaka- Caused the penalty that gave Chelsea a way back into the game and as ever was short handed when it came to the attacking phase of the game.
The right-back is one of the best in a one-on-one situation but he is very limited when attacking and that again told whenever United tried to spring forward.
He did make a last ditch tackle to deny Werner a direct shooting opportunity and a chance at goal.
Chelsea player ratings
Manchester United ratings