Gabriel Magalhaes appears to feel as though he is not getting the respect he deserves from Arsenal fans.
The 24-year-old is now going into his third season with the Gunners following his move from Lille on a deal worth around £27million.
The Brazilian has been a regular during his time at the Emirates Stadium, making 23 league appearances in his first season and as many as 35 last season, missing just three league games.
Despite that, the Brazilian has come in for criticism from some fans amid increased competition in Arsenal's back four.
On the back of that display, one Arsenal fan tweeted in his defence.
@WiloDouzinhoo tweeted: "When is Gabriel Magalhães gonna get the respect he deserves from this fanbase? So much disrespect and so many agendas... So undeserved as well."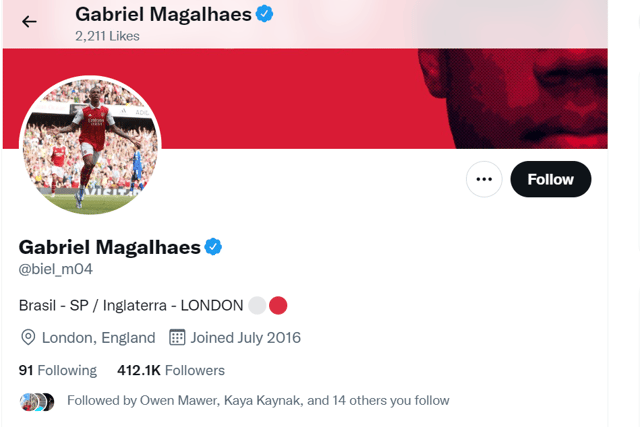 More than 2,700 people also joined him in liking the tweet.
Gabriel spoke about his progress in an interview with Sky Sports this week, saying: "I think the Premier League is definitely one of the toughest leagues to play in and I would say I have definitely improved a lot since arriving here.
"That goes for my passing, my heading, and various other aspects of my game.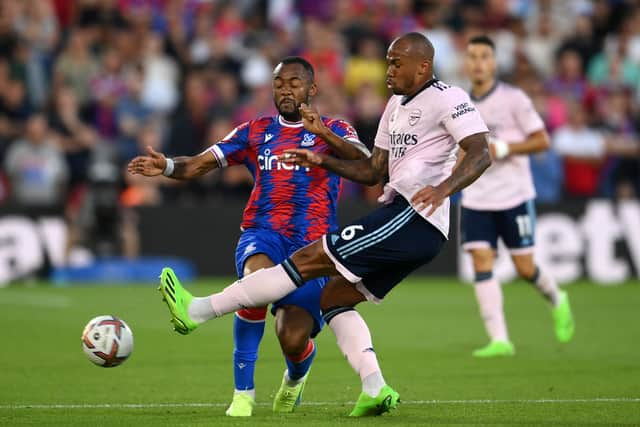 "I think the coaches have helped me a lot."
The centre-back added: "The first year was a bit tougher, in terms of settling in.
"That doesn't mean the second year was easy, but it was certainly better. My English had improved by then. I was able to communicate better with my team-mates on the pitch."