The midfielder opened the scoring early on against Leicester at the weekend, and was also involved in the build up for Alexandre Lacazette's penalty that sealed the victory for the Gunners.
Key to his recent form has been his improved fitness, after having to alternate between the treatment table and the pitch in his first season at the club.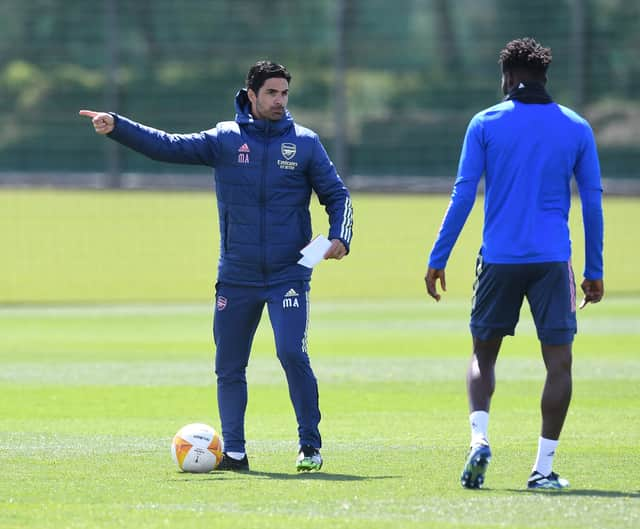 However the Gunners are beginning to see the rewards for their investment, with Partey forming a close bond with the more experienced Granit Xhaka and the more expressive Martin Ødegaard in midfield.
His performance against Leicester also highlighted his confidence levels and importance to the team, something his manager says is due to his understanding of what is required of him.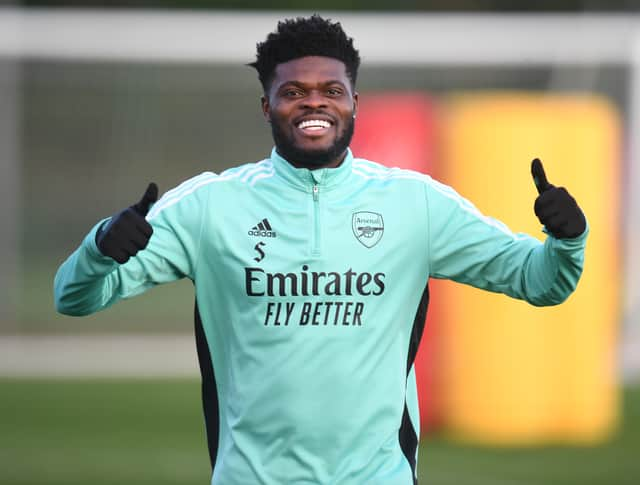 Spanish manager Mikel Arteta said: "He almost scored when he hit the crossbar.
"He was involved in both goals – the header he scored and the penalty as well and then the other action where he had a shot.
"You can see he was player of the month last month and he's come a long way.
"He has the consistency of the minutes, he understands what we want much better, I think his cohesion and understanding with the players is getting better and better.
"Now it's about consistency and keeping doing it.
"This is what all coaches want, and they can understand what we want to do and they can do it with a certain speed as well.
"Then it gets more complex because you need the right timing, the right technique, the right quality, the right decision making.
"But you could see today that when it clicks everybody is on the same page and they all look for the same things which is very important."
The Gunners have shot themselves into pole position to return to Champions League football having jumped ahead of Manchester United and still having three games in hand.
Their recent fine form will however be tested with title-chasing Liverpool storming the Emirates in what could be a title-defining game.