Woman unable to use legs after 'hippy crack' addiction backs nitrous oxide law
Kerry-Anne Donaldson uses a wheelchair after "abusing" nitrous oxide (NOS) for years.
Watch more of our videos on Shots! 
and live on Freeview channel 276
Visit Shots! now
A woman left unable to use her legs after fueling a 'hippy crack' addiction with 600 canisters a week has backed the decision to make possession a criminal offence.
Kerry-Anne Donaldson, 26, now uses a wheelchair after "abusing" nitrous oxide (NOS), also known as "laughing gas", for years.
The former receptionist, from Newham, east London, says she became addicted to the high.
It was announced last week that nitrous oxide would become a class C drug, making possession illegal.
The policy has been criticised by some campaigners who say the ban will not stop people taking it and will drive supply into criminal hands.
But Kerry-Anne says she agrees with the move.
She said: "It's impacted so many people's lives, and there's not enough awareness out there about what it can do to you."
Kerry-Anne first started taking NOS at parties when she was 18.
But she gradually increased her usage - which took a toll on her body - and she had to go and see a doctor.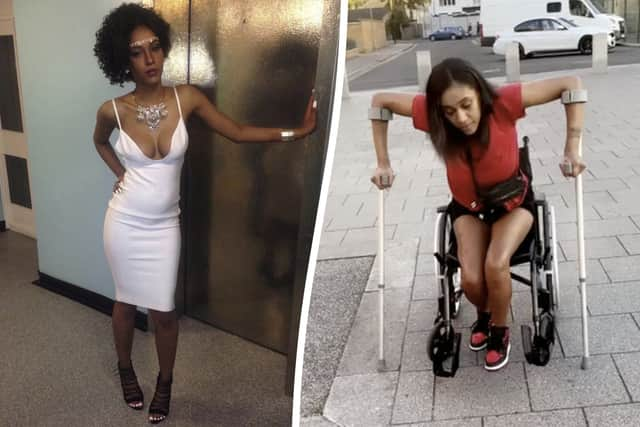 She said: "The doctor asked if I had taken anything so I was honest and told him I had been using cannisters and balloons.
"That's when he informed me what was in them - nitrous oxide - and told me about the effects.
"He said the reason I'm in pain and unable to walk is because of the damage it causes.
"It blocks oxygen from going around your body and to your brain and destroys your vitamin B12 levels.
"It was very shocking when the doctor told me that. I didn't think inhaling a balloon could cause so much damage.
"At that moment I felt a bit stupid, I never thought something so small could cause so much damage.
I should have known what I was taking before I took it instead of assuming it wouldn't do me any harm like it has."
Kerry-Anne was eventually hospitalised and put in a wheelchair - and swore off the substance.
But as she began to recover she started to abuse the drug again, inhaling the gas from "morning to night".
She said: "I did recover and get better, but I was addicted and going through a lot.
"I knew that taking them would stop me from overthinking, so I would take them to blank out my thoughts.
"This time I started to abuse it. I went from using six boxes of cannisters to 25 - which is about 600 in a week.
"I'd do it for one week, then the next week feel ill so I wasn't able to do anything but then the week after I'd do it again.
"It was a vicious cycle I was trapped in.
"I would do them from when I woke up to when I fell asleep. I wouldn't even eat I would just do them one after another."
Kerry-Anne's legs began to feel numb again in early 2021 so she decided to quit the substance again.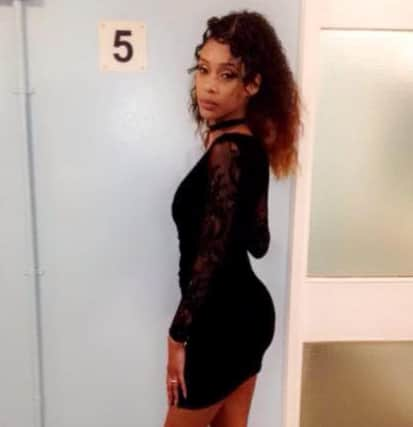 However, even after an entire year off the high, Kerry-Anne completely lost feeling in her legs in January 2022.
She has been using a wheelchair since.
Kerry-Anne was also told she had a vitamin B12 deficiency, for which she has had to receive injections.
Heavy regular use of nitrous oxide can lead to a deficiency of vitamin B12 and to a form of anaemia, according to anti-drugs advisory service FRANK.
Severe B12 deficiency can lead to serious nerve damage, causing tingling and numbness in the fingers and toes, it added.
Kerry-Anne said: "In January I woke up one morning and both of my legs were completely gone, even though I hadn't taken any nitrous oxide in a year.
"I ended up staying in hospital for five weeks on a drip and having all sorts of tests done to find out what was wrong.
"I finally found out that I had a disc bulge in my lower back and nerve damage in my legs.
"When I came out in March last year, I was bed bound. I couldn't do anything.
"I was stressed out and depressed, and to make it worse I knew at the same time that it was all my fault.
"I took them off my own accord knowing what I was taking the second time round.
"It's impacted my life massively. It's taken me over a year to finally take a few steps around my house, but I haven't walked without help.
"It's a whole year of my life gone. It's impacted my family and friends too. My dad has been my carer and his life has had to entirely revolve around me."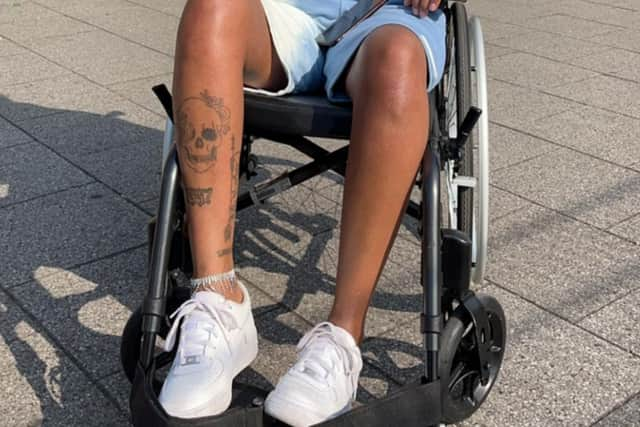 After two months of "deep depression", Kerry-Anne decided to post a TikTok warning others about her experience with nitrous oxide.
She said: "The TikTok went viral, I had so many people reach out who wanted to help and talk.
"From then I decided to make something good happen and turn a negative situation into a positive one.
"I think it would definitely be a good idea to ban it.
"I know the catering industry use it professionally so we need to think about a way to not impact that industry too much.
"But overall it's impacted so many people's lives, and there's not enough awareness out there about what it can do to you."