The statue, designed by Jamaican architect Basil Watson, pays tribute to the thousands of people who arrived in the UK from Caribbean countries between 1948 and 1971.
Sigill "Siggy" Cragwell, 82, is one of the many, who made the journey to the UK during this period.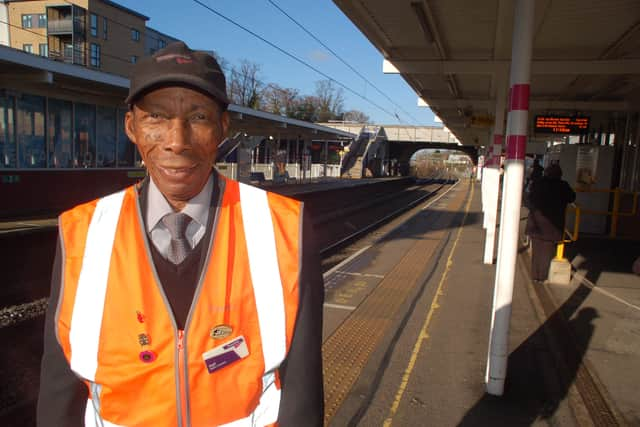 60 years later he is currently Thameslink's oldest employee, working in customer services at Elstree & Borehamwood Station.
"I arrived in Southampton on March 7, 1962, and started work in London the following day," Siggy told LondonWorld at the unveiling ceremony at Waterloo station.
He began working at Marylebone station cleaning the steam engines and was soon promoted to supervisor at the depot.
His railway career then took him to Cricklewood Depot, Bedford station, Luton railway stores and St Albans City station before arriving at Elstree & Borehamwood in 2002.
Siggy wakes up at 4am to do the 6-11am shift as a station assistant at Elstree & Borehamwood, before venturing to the gym to practise Tai Chi and Taekwondo which allows him to keep himself fit for his main sporting love: cricket.
Siggy, who now lives in Hampstead, has received two Lifetime Achievement Awards for his exceptional commitment to the railway.
"I love the people I work with," he said.
"I now work in customer service which is best for me as I'm seeing people, talking to people and they're usually looking for me which I like."
"I retired once when I was 65 but came back to work four weeks later.
"I was never a pub man, a smoker or a betting shop man so there was nothing for me to do.
"I play a lot of cricket, sometimes three times a week, and I think if I can do that I can work.
"I can't sit at home and do nothing."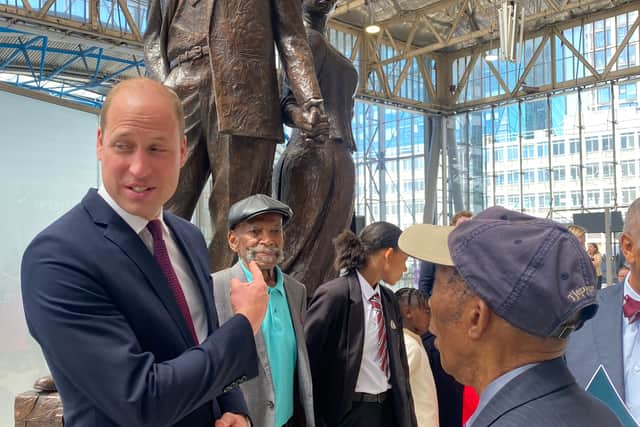 Speaking about the new Windrush monument, he said he wishes he could take it home with him.
"This Windrush monument is a great spectacle for me as I never expected to see it and I have to explain this experience to my family when I go back home."
The statue, backed by £1m of government funding, portrays three figures – a man, woman and child – dressed in their 'Sunday best' climbing a mountain of suitcases hand in hand.
Windrush Day occurs on June 22 and marks the day in 1948 when Caribbean migrants arrived in the UK aboard the Empire Windrush, stopping at the Tilbury Docks in Essex before travelling on to London.
The first national Windrush Day was observed in 2019, and saw activities and events held up and down the country, following a campaign by activist Patrick Vernon in 2018.