Members of the Windrush generation were joined by the Duke and Duchess of Cambridge to unveil a new national monument at Waterloo station today. (Wednesday June 22).
The monument, designed by Jamaican architect Basil Watson, pays tribute to the thousands of people who arrived in the UK from Caribbean countries between 1948 and 1971.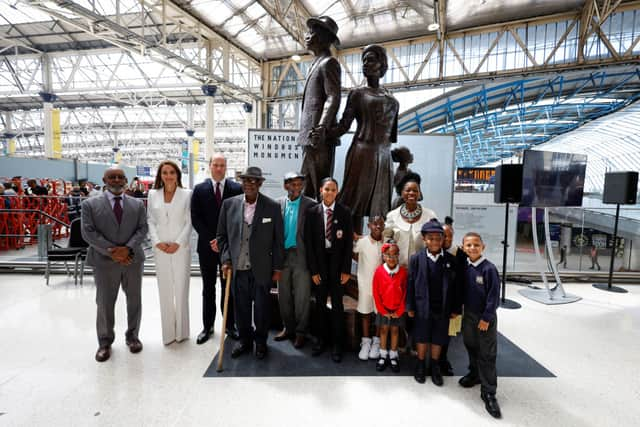 The statue, backed by £1m of government funding, portrays three figures – a man, woman and child – dressed in their 'Sunday best' climbing a mountain of suitcases hand in hand.
Baroness Floella Benjamin who has campaigned for the memorial said it was a breathtaking memorial that "will be seen by millions and millions of people for decades to come".
She added: "What a legacy."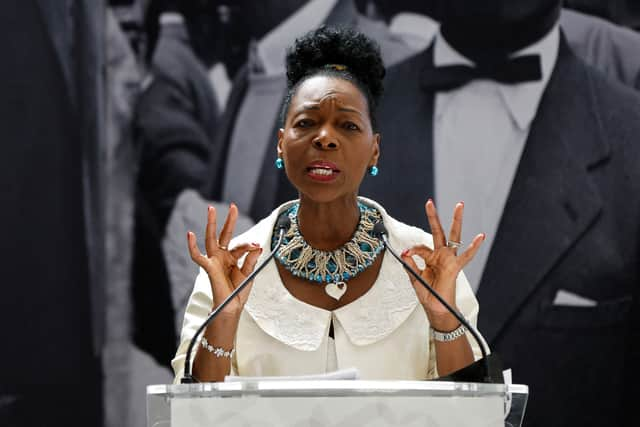 In her speech at the ceremony, she said: "They left behind their families, their homes and all they knew to step into the unknown.
"They wouldn't have known then that their arrival would become a pivotal part of British history.
"Today in every part of British life, people are finally acknowledging the massive contribution the Windrush generation and their descendants have made.
"The national Windrush Monument will be part of British heritage. Some might say, 'why Waterloo station?'
"Well, it's the place where thousands of Caribbean people first came to this country. They might have met their loved ones under the iconic clock.
"And I hope people in the future will say, 'meet me by the Windrush Monument."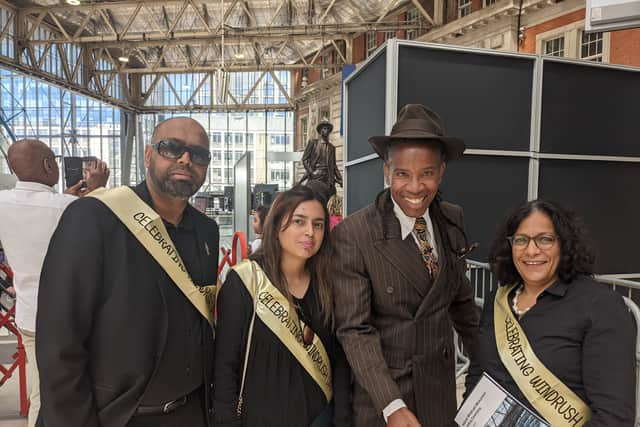 The occasion was also marked by a performance from the British soprano singer Nadine Benjamin, who sang Psalm to Windrush, and a poetry reading of Professor Laura Serrant's work, 'You Called... And We Came', delivered by Jamaican-British actress Doña Croll.
While the Bishop of Dover, the Reverend Rose Hudson-Wilkin, dedicated the monument and gave a prayer.
Michael Gove MP said: "It's an amazing privilege to be here today for the unveiling of Basil Watson's beautiful monument.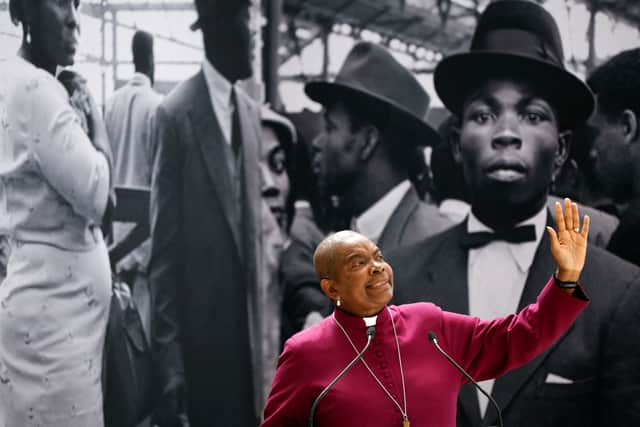 "In the decades that followed the arrival of the Empire Windrush, their children, grandchildren and great grandchildren have contributed so much to national life.
"Our nation has been immeasurably enriched by the new Britons… in our diversity lies our strength.
"This mission has been many years in the making and I'd like to express my deep gratitude to everyone who has made sure we are here at this moving moment."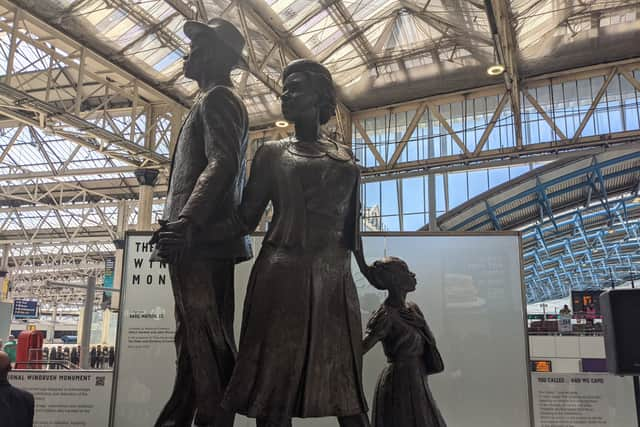 Basil Watson who created the monument said: "It has been an honour to design and create this monument which pays tribute to the Windrush generation migrants as they arrived in Britain with their dreams and aspirations, courage and dignity, skills and talents.
"They arrived with the idea of laying a foundation for their families and their future, and a hope of contributing to a society that they expected would welcome them in return."
"From this seemingly auspicious beginning despite many challenges, they spread their culture across Britain influencing many aspects of the society."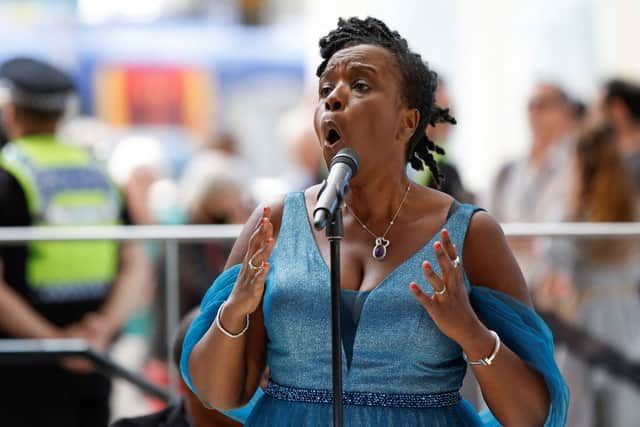 "My parents, along with a great many others, took the long arduous voyage from the Caribbean with very little or nothing other than their aspirations, their courage and a promise of opportunity for advancement.
"This monument tells that story of hope, determination, a strong belief in selves and a vision for the future."
Prince William, the Duke of Cambridge, said: "Today is a day we celebrate and honour the Windrush generation and the enormous contribution each and every one of them made and continue to make to our society.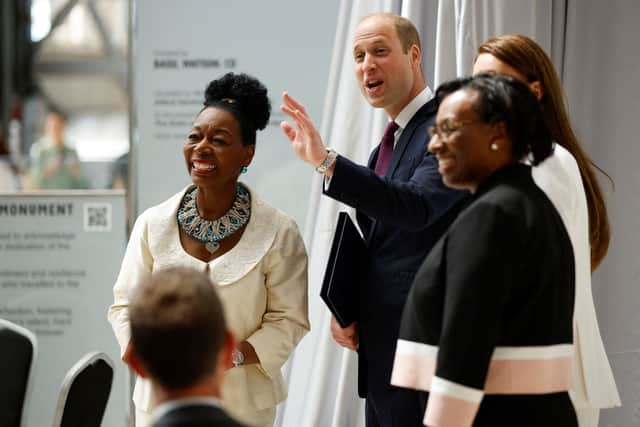 "When the Windrush generation sailed from the Caribbean to rebuild wartorn Britain, they did so as British citizens answering a plea to help our country thrive again.
"Over the past seven decades their role in the fabric of our national life has been immense.
"Without you all, Britain would not be what it is today. I want to say a profound thank you to every member of that generation and the generations that followed."
Windrush Day occurs on June 22 and marks the day in 1948 when Caribbean migrants arrived in the UK aboard the Empire Windrush, stopping at the Tilbury Docks in Essex before travelling on to London.