A fundraiser has been set up for a family of five who "lost everything" after fires in Wennington destroyed their home.
The London Fire Brigade (LFB) said that two detached houses, two semi-detached houses, two rows of terraced houses, two outbuildings, six single-storey garages, 12 stables and five cars were ruined by the blaze.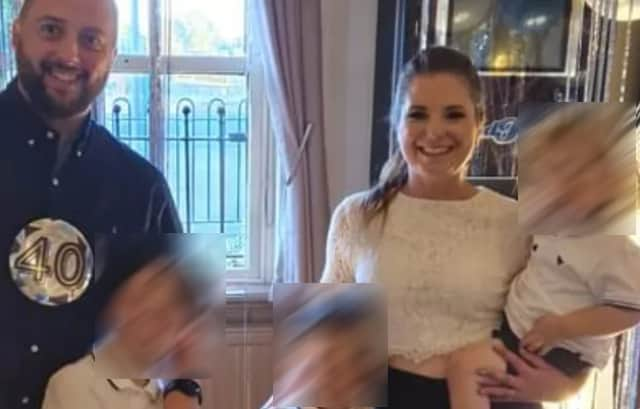 Black smoke billowed into the air as the blaze spread, while a rescue centre for residents was set up.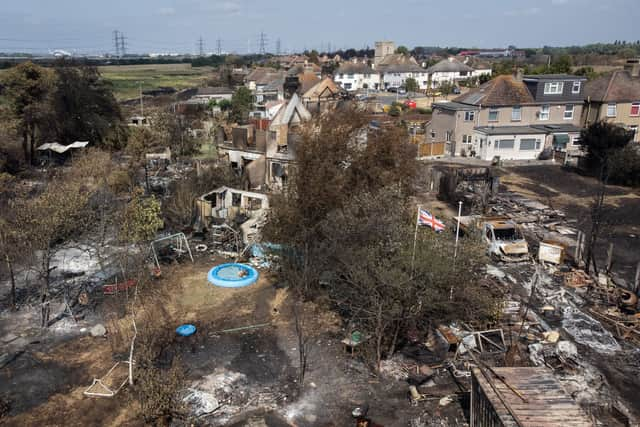 Carly McNab, who set up the fundraiser, says Claire and Antony Taylor have three boys – aged six, eight and 18 months – and are "absolutely heartbroken by the devastation and destruction caused by the fires".
She revealed that two of the boys only have the clothes they were wearing when they went to school before the fire destroyed their home.
Over £2,000 has been raised for the family so far.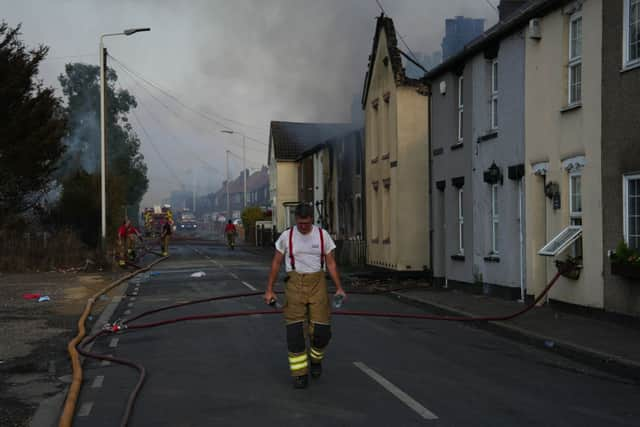 In a Facebook post Mrs Taylor wrote: "Yesterday we lost everything we own to the devastating fire in Wennington Rainham.
"All we have now are the clothes on our back.
"We are lucky to have a great network around us to help but there are so many other families around us that may not be able to say the same today.
"At the end of the day it's just stuff we lost, some was sentimental but it's just stuff and stuff can be replaced the main thing is we are all okay.
"I know with the current climate many people are struggling with money themselves but I am just asking if you have any spare clothes for children or even a toy that you could possibly spare for all the other affected families.
"I know we can make what should be a great start to the summer holidays a bit easier for all the kiddies and their families.
Mrs Taylor is asking people to drop donations off at the KidEco shop at the Lakeside shopping centre in West Thurrock.
Organiser Natalie De Lucia wrote: "Being previous residents of Wennington, it's heartbreaking to see our previous neighbours losing everything they have.
"Their homes, clothes, and memories.
"We are trying to raise as much as we can to help the residents of Wennington."
John Bishop, who was working from home in Wennington, told the BBC how quickly the fire spread.
He said: "Just gone 12noon I could smell a bit of smoke, so I looked out the window and a couple of doors up I could see smoke coming out of their garden.
"Suddenly it just ignited, it was just unbelievable how it exploded."
Mr Bishop said he ran through his house to see what was going on and saw his next-door neighbour Steve, who used to be a fireman.
"We looked at it [the fire] and 30 seconds later the garage had already gone up, their car was on fire and the fire was spreading down the fence," he said.
"When the firemen turned up ... we were helping them move all cables and the hoses, because there were only a couple of them.
"It went from the first house and within a couple of minutes it jumped to the second house, and then it started jumping to the gardens.
"Lawns just started spontaneously combusting, it was unbelievable how fast it was spreading."