Ukraine crisis: London expat says 'we are not scared' of Russian invasion
Natalia Ravliuk, a mother of three from Chelsea, says it's difficult to describe how she feels after hearing the news of Russian troops entering Ukraine.
Watch more of our videos on Shots!
and live on Freeview channel 276
Visit Shots! now
A Ukrainian expat from south-west London says she feels more angry than afraid after Russian troops entered Ukraine.
Last night footage appeared to show Russian military vehicles heading towards the Ukrainian border.
This comes after President Vladmir Putin declared the two rebel held regions, Luhansk and Donetsk, as independent states.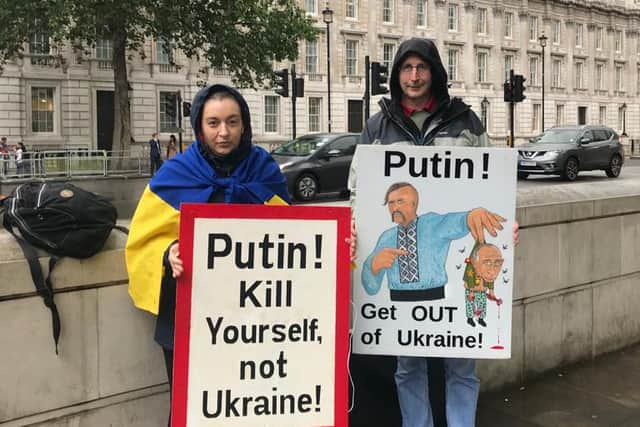 Natalia Ravliuk, a mother of three from Chelsea, says it's difficult to describe how she feels after hearing this news.
"It's very difficult to describe how I feel, I wouldn't say it's fear, we are not scared of him [Putin]," the patriotic 41-year-old told LondonWorld.
"I am just so angry that somebody in the 21st century can do whatever he wants to a sovereign country."
"He knows he's got plenty of armies, he knows he's powerful, he's got money, he can do this to anyone."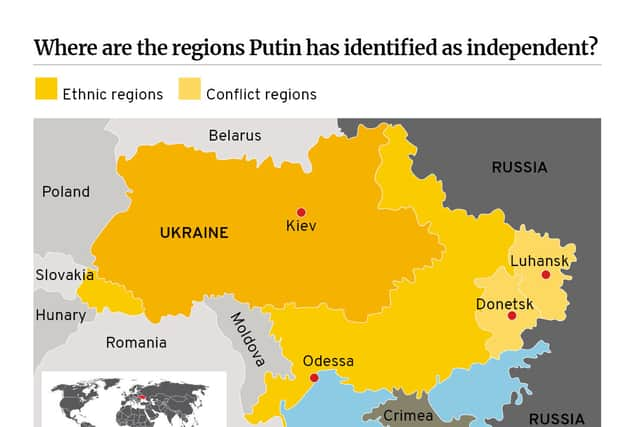 Russia said the troops would be "peacekeeping" in the breakaway regions, which it has backed since 2014.
But the US said calling them peacekeepers was "nonsense".
Natalia said that she expected the invasion to happen earlier than this and is unsure why Putin chose this day.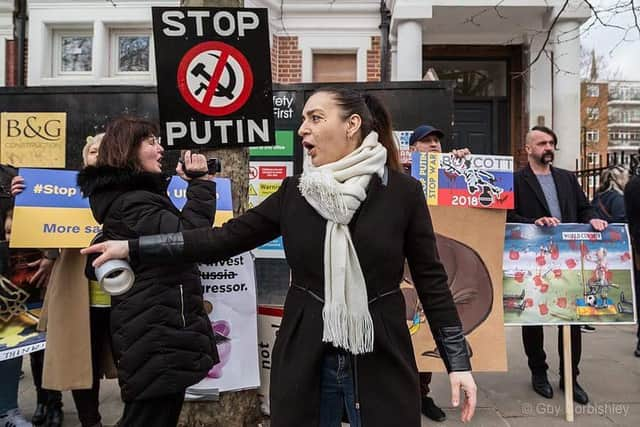 "They've headed to the front line where the Ukrainian army is waiting," she said.
"What's going to happen next, we don't know.
"They're not going to stay there just like this, also we have Russian troops on the Belarusian border and we have Russian troops in Crimea, so they're coming from three different directions."
Boris Johnson announced on Tuesday that he has put sanctions on five Russian banks and three high-net worth individuals including billionaire Gennady Timchenko.
"There is a lot of Russian money invested in the UK, they own newspapers, they own a lot of properties, they have money in British banks," Natalia said.
"Maybe we need to remind them about taking sanctions on those people."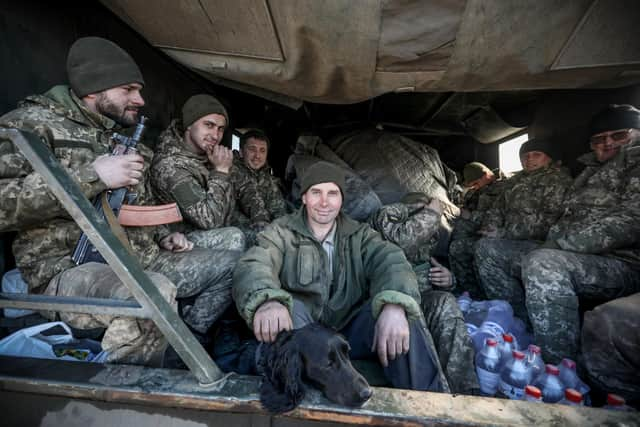 Natalia has been protesting against the Russian occupation of her country for the last eight years.
She even travelled to the frontline, during the war in 2014, to deliver supplies and medicine to Ukrainian troops.
"At the moment I'm thinking about where I'm going to go today, whether I'm going to go to the Russian embassy or if I'll go to Downing Street," she said.
"Everyone in this world needs to understand he can do anything to anyone."
"I'm so mixed up right now, with what I should do."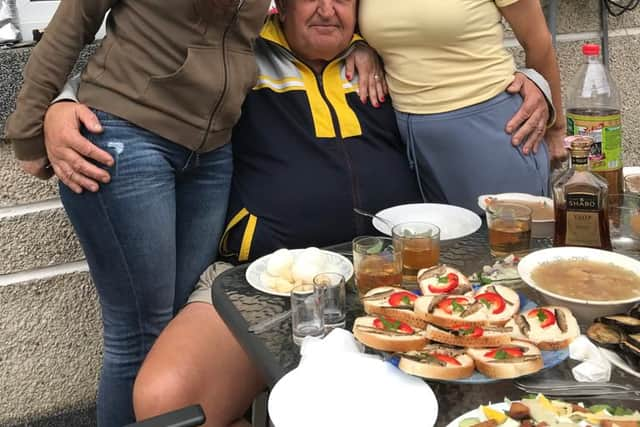 Natalia has lived in London for more than 20 years, but goes home at least twice a year to see her family in the Ivano Frankivsk region in western Ukraine.
"All my family are in Ukraine at the moment and if the war starts there's not much I can do because physically I can't bring them here because they will not leave their house," she said.
"My Mum and Dad will not go anywhere, they will not leave their land.
"It will be impossible to tell them to go somewhere else."
Natalia emigrated to London when she was 20 years old and studied marketing at Westminster University.
She currently works as a regional manager in retail and all of her three children were born in the UK.
Having spent most of her adult life in the UK, she reflected on being brought up in Soviet Ukraine.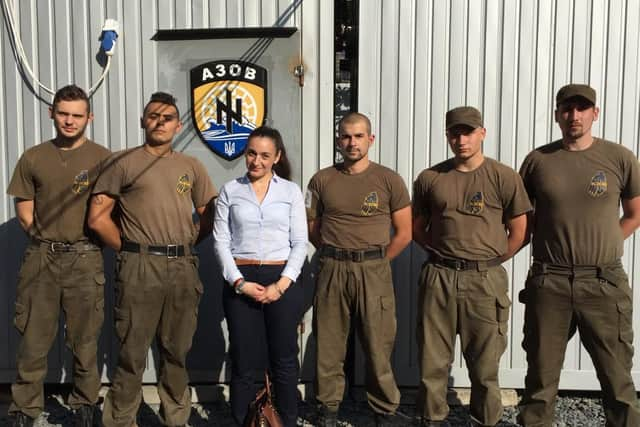 "I was forced to speak Russian, I wasn't allowed to go to church, I was forced to do stuff which I didn't choose to do," she explained.
"We don't need Russia, we've got our own history, our own beautiful language, we've got our own traditions, we can manage."
She says she would love to return to live in Ukraine in the future, but it isn't possible at the moment.
"Because of war, Ukraine cannot grow," Natalia said.
"We cannot move on economically, if I were to go back now I wouldn't be able to feed my three children.
"In Ukraine we have all of the resources we need, we can manage, they just have to let us."