Ukraine-Russia crisis: Londoner fears for elderly relative trapped 'alone' and 'afraid'
Daniel Cojoc fears for the safety of his wife's mother, who is living in the south of the country, and says the family are desperate for her to join them in the UK.
Watch more of our videos on Shots! 
and live on Freeview channel 276
Visit Shots! now
A Londoner has told how he is struggling to bring his elderly mother-in-law to the UK from Ukraine and vowed he would drive across Europe to rescue her in the case of an invasion.
Daniel Cojoc fears for the safety of his wife's mother, who is living in the south of the country, and says the family are desperate for her to join them in the UK.
He said: "I told my wife I will put diesel in the car and go straight to Ukraine and take her.
"I don't know how but I will take her here - they can stop me on the border of the UK.
"I will make a very big noise - this is against humanity. They broke the laws of everything."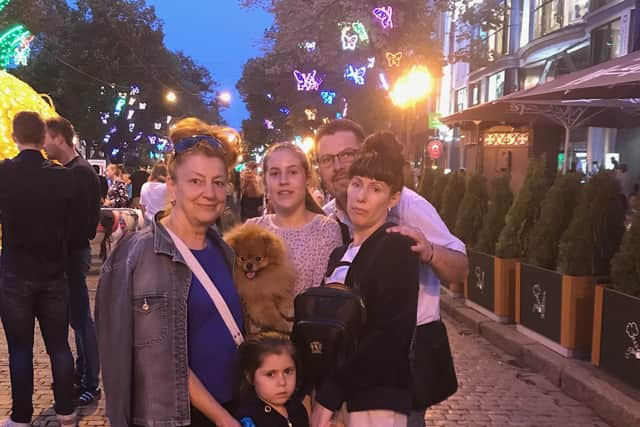 It comes as a build up of Russian troops on the border and fears of a full-scale invasion from NATO escalate tensions in the region - as top politicians warn of finely balanced diplomacy.
Construction site manager Mr Cojoc, 50, is originally from Romania, and lives with his 46-year-old wife Natalia, who is Ukrainian, in Upton Park, Newham, east London.
The couple are both UK citizens, with three British children, and have lived here for 15 years.
But Mrs Cojoc's widowed mother, Tatiana Orzherevskaya, lives in Odessa, a port city on the Black Sea.
Mr Cojoc said: "She is the only grandparent remaining in our family, as my parents have passed away in my home country and my father-in-law died of cancer in February, 2016.
"Just one day before, my mother-in-law's sister died of cancer as well."
Tatiana, who has had breast cancer twice, previously worked as a market trader.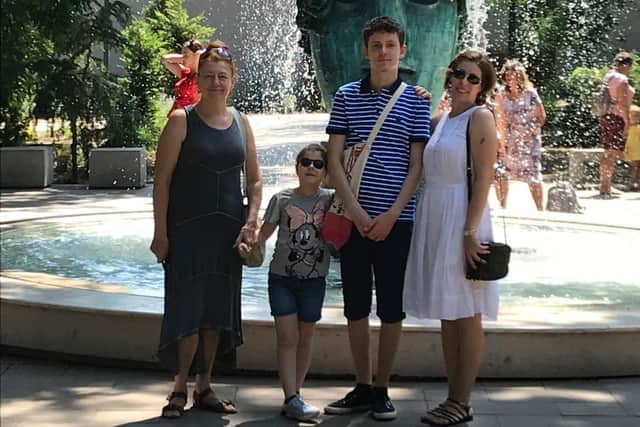 "Life was quite hard at that time," her son-in-law told LondonWorld.
Mr Cojoc said prices have soared as the Ukrainian economy suffers the impact of uncertainty, leaving ordinary citizens struggling, and even going cold and hungry.
"She doesn't have enough money to pay for her gas to heat the house," he said.
"Outside it is -4 or -5 but she is without heating as she doesn't have the money to pay.
"Her pension is very small and she is disabled because of her cancer."
He said he was "struggling" to being to the UK, adding that the government "doesn't make it easy".
Mr Cojoc said: "She is living alone with her dog and she is afraid and doesn't know what is going on.
"I am working and paying taxes, not claiming benefits, and I am paying rent privately. I want to bring her here and I don't understand why it's so difficult."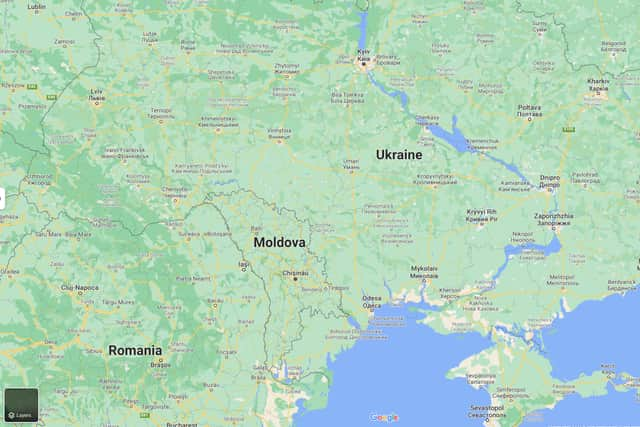 And he told LondonWorld the family felt helpless, saying: "We can do nothing about it.
"We try to take her out but we don't know how it is working."
"For a week and a half I have been sending messages to everybody but nobody answers."
Mr Cojoc says he has contacted the British ambassador to Ukraine, Melina Simmonds, who is based in Kyiv, and attempted to reach home secretary Priti Patel via Twitter, to no avail.
"I know the ambassador is quite busy now because a lot of UK citizens are trying to leave Ukraine," he said.
"I know people are very busy but a word, a link, or a way to explain it to us, would take one minute or thirty seconds of their time."
Mr Cojoc's wife Natalia, a business student, jointly owns a house in Odessa, a port area in southern Ukraine with her mother, who is 67 years old.
The area, he believes, is "crucial" to Russian power in Ukraine, due to its coastal location.
He said: "I'm amazed at what's happening now in the world with the Russians.
"Odessa is one of the most important points in all of this… a crucial point for Russia to take straight away.
"I don't know what will happen to my mother in law."
A Home Office spokesperson said: "We are closely monitoring the situation in Ukraine and are continuing to process visa applications from anyone currently living there.
"All applications are carefully considered on their individual merits, on the basis of the evidence provided and in accordance with the immigration rules."