TfL is set to spend £160m on implementing the expanded ULEZ scheme across London, it has been confirmed.
Mayor Sadiq Khan announced the controversial expansion of the ultra low emission zone (ULEZ) across all London boroughs, from August 29, 2023, in December.
It will see the drivers of vehicles which don't meet emissions standards face a daily charge of £12.50 for driving inside the zone - including residents.
Speaking at the London Assembly today (Wednesday, January 4), Seb Dance, deputy mayor for transport, said he was "confident" the start date would be met.
And TfL commissioner Andy Lord confirmed the scheme would cost £160m to launch.
The decision comes as TfL's budget is set for next year, with Tube and bus fares rising by up to 5.9%, adding to the cost-of-living crisis already affecting Londoners.
Lord told assembly members the £160m figure was "our financial planning assumption for the cost of implementation which includes cameras, signage as well as marketing".
He added: "We're confident we can hit that date (August 29) and we don't see any significant risk to that at the moment."
Chief financial officer Rachel McLean said the cash was from a Greater London Assembly (GLA) green bond - a City Hall investment strategy aimed at reaching net zero by 2030.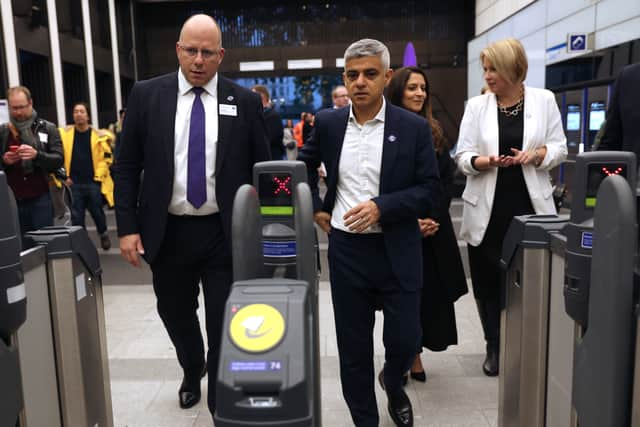 "Repayment [will] occur over the life of the environmental benefits… it will be over a number of years," she added.
The ULEZ scheme will see TfL generate income from the daily charge as well as penalty notices issued to drivers who do not comply with the payment.
However, TfL insists compliance with similar existing schemes is already high - with 95% of HGVs, buses and coaches meeting low emission zone standards as of 2021.
Finance director Patrick Doig told the assembly a "steep drop off" was expected after the scheme went live with negligible returns by 2027.
The ULEZ camera system will stay live after that date, to act as a "deterrent" and to ensure vehicles from outside London which are not compliant, pay the charge, Lord said.
City Hall has also announced scrappage schemes, exemptions and discounts will be in place for disabled and lower-income Londoners as well as small businesses and charities.