Mayor Sadiq Khan has announced the ULEZ scheme is set to be rolled out across the whole of outer London.
He said: "Londoners are developing life-changing illnesses, such as cancer, lung disease, dementia and asthma.
"Expanding the ULEZ London-wide will mean five million more people will be able to breathe cleaner air and live healthier lives."
But opponents have said it will unfairly impact low-income and disadvantaged families.
Here is everything you need to know about the ULEZ expansion: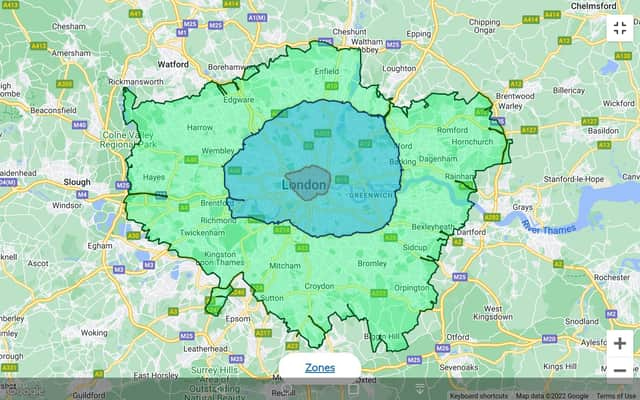 What is the ULEZ?
The ultra low emission zone (ULEZ) is an area in London where drivers are charged fees for polluting vehicles.
It was first brought in under Sadiq Khan in April 2019 after plans were laid out by Boris Johnson.
The scheme first applied to central London - in the same area as the congestion charge - and was later expanded to cover the inner London boroughs.
Vehicles must meet strict emission standards to drive in the ULEZ area:
Euro 4 for petrol cars and vans;
Euro 6 for diesel cars and vans;
And Euro 3 for motorcycles and mopeds.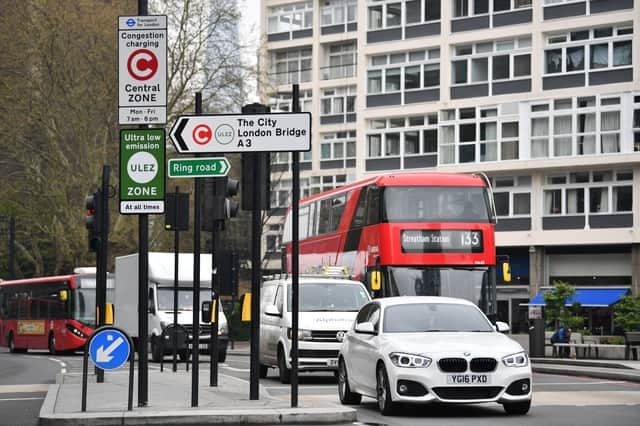 How much is the charge?
The ULEZ charge costs drivers £12.50 a day. All vehicles that do not meet the standards must pay the daily charge.
But the annual £10 per vehicle TfL Auto Pay registration fee will no longer apply. City Hall says this is to make it easier for people with non-compliant vehicles to pay the charge.
If drivers fail to pay the ULEZ charge, they can be charged a fine.
TfL says it is increasing the penalty charge notice (PCN) level for non-payment to £180 to "maintain the deterrent effect of the scheme" and achieve air quality and health objectives.
Fines are reduced to £90 if paid within 14 days.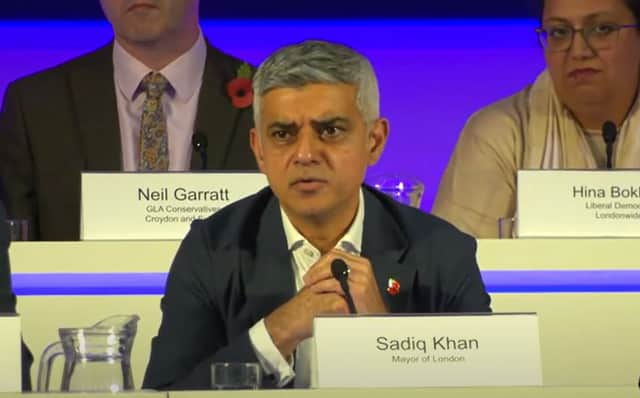 When will the expansion begin?
The ULEZ will expand on Tuesday, August 29, 2023, from one midnight past midnight.
Charges will continue to operate 24 hours a day, every day of the year, except Christmas Day (December 25).
Where will the ULEZ expansion apply?
The charge will operate London-wide across all boroughs, up to the current low emission zone (LEZ) boundary.
The LEZ for heavy vehicles will continue to operate.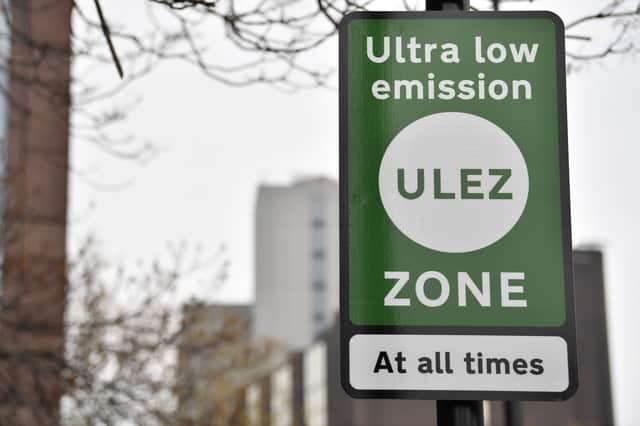 What to do if your vehicle doesn't meet standards?
There are options to avoid paying the charge if you own a non-compliant vehicle.
Londoners are being urged to consider walking, cycling, taking public transport, using shared mobility such as a car club or upgrading to a cleaner vehicle.
But City Hall says there is "no need to purchase a brand-new or electric vehicle" to comply and that "petrol vehicles that meet the standards have been widely available since 2006".
What is the scrappage scheme?
A £110m scrappage fund is being set up to support Londoners on lower incomes, those with disabilities, charities and micro-businesses.
Anyone receiving certain benefits can apply for up to £2,000 grants to scrap non-compliant vehicles - or choose a lower grant and receive two free annual bus and tram passes.
Disabled people who want to scrap a non-compliant wheelchair accessible vehicle or other with adaptations can apply for £5,000 grants to reflect the higher cost of these vehicles. They can also apply for a nominated driver at a different address if they do not drive.
While there are also grants available for charities, sole traders and micro-businesses. The scheme will open for applications on January 30, 2023.
What other support is available?
Grace periods for disabled-registered vehicles and community minibuses are set to be extended to October 2027 and October 2025.
New grace periods for people receiving some other benefits are also being introduced. Eligible people (or their nominated driver) will need to register with TfL to receive discounts. These are available to all eligible people regardless of whether they live in London.
They will be available from January 30, 2023, until October 2027, and include the existing zone.
Plans to improve the outer London bus network are also being drawn up, including improvements in Havering, Barnet, Ealing, Harrow, Haringey and Redbridge.
Route changes are subject to consultation but could add 1.1m kilometres to the network.