Services on the London Underground are back to normal again following a 24-hour network wide Tube strike.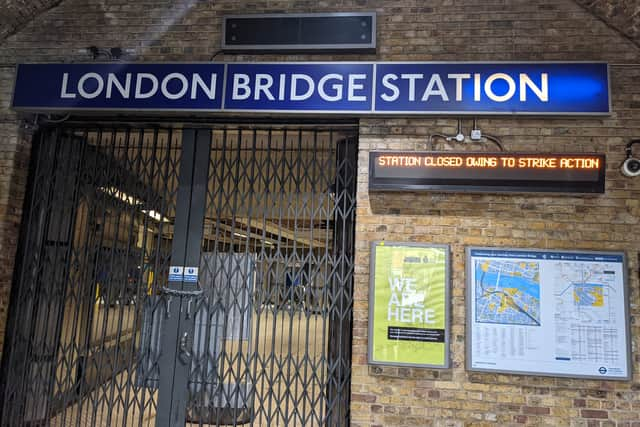 Transport for London (TfL) said about 100 stations - mainly in central London - were closed by the 24-hour walkout and long queues were reported.
On Tuesday, all lines were up and running by 7.30am.
The RMT claims that TfL is trying to cut 600 jobs.
General secretary Mick Lynch said: "We will not rest until we have a just settlement to this dispute and we urge the mayor to stand up to the Tory government who are cutting funding to TfL rather than try to pick a fight with Tube workers."
While TfL has said that no jobs will be lost.
Andy Lord, TfL's chief operating officer, said: "The devastating impact of the pandemic on TfL finances has made a programme of change urgently necessary but this change is being delivered in a way that ensures nobody loses their jobs so we're calling on the RMT to work with us, rather than disrupting London's recovery and our customers, who deserve better.
London Mayor Sadiq Khan said the strike was "incredibly frustrating and disappointing".
"I know the RMT are unhappy with the deal we have from the government who attached many strings - I'm unhappy too - but the RMT should be working with me to remove these strings rather than punish Londoners," he said.
Downing Street condemned the strike due to its impact on passengers and businesses, calling it "deeply disappointing".
RMT members on the Tube are also taking action short of a strike until Sunday 10 July.
Station staff will not work overtime, which may result in short notice station closures, the RMT said.