Hundreds of travellers left stranded in London Euston are set to get moving again this morning, following major rail disruptions caused by fallen trees and intense storms.
On Sunday evening, pictures of stranded passengers unable to travel from London to Glasgow for the first day of the COP26 climate summit flooded social media.
Philanthropist James Drake said: "There is an amount of irony in the fact that intense storms have stranded those travelling to COP26 over the weekend.
"A reminder that climate change will affect us all - even those 'wrapped in cotton wool' who will not bear the full consequences."
The disruption was caused by damage to overhead electrical wires between Rugby and Milton Keynes on the West Coast Main Line.
Network Rail said trains had been able to resume using a diversion only for that route to then also become blocked.
An update said further damage on the diversion route via Northampton meant trains had stopped running in and out of Euston again.
Many delegates were caught on slow moving or stationary trains or forced to book domestic flights instead to reach the summit in time.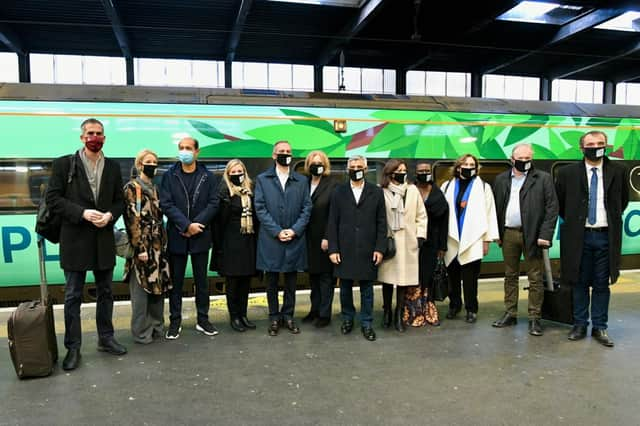 Trains are now running again as normal but with some delays.
London Euston said: "Trains are moving again in and out of Euston after our overnight engineers repaired overhead electric wires damaged by a fallen tree near Rugby yesterday.
"There are still some residual delays as we seek to resume a normal timetable."
Avanti West Coast said that customers with tickets dated October 10 can travel on their November 11 services using their original travel tickets.
He said: "For those of us attending COP26, we'll make sure our citizens' voices are heard by the world leaders who must urgently address the climate emergency."