London councils have been slammed for investing more than £1billion in fossil fuel industries ahead of next month's COP26 climate conference.
Out of the 33 local authorities in the capital, 29 have declared a climate emergency.
But research shows every local government pension fund in London invested in coal, oil or gas last year.
These investments totalled £1.1bn in April 2020, according to the study by campaign groups Friends of the Earth and Platform.
Overall this made up 3% of the total investments by London councils pension funds.
Robert Noyes, an energy economist at Platform, said: "As we approach the UN climate talks in Glasgow this November, local councils have a simple choice.
"They can pay polluters to wreck the planet, or they can play their part in the global climate effort by ending their fossil fuel investments."
Greenwich Pension Fund had the highest proportion of investment in fossil fuels in London, at 4.62%.
The council fund invested £53.5 million in fossil fuels in April 2020.
Wandsworth Pension Fund, which represents both Wandsworth and neighbouring Richmond, had the second highest proportion of oil, gas and coal investments at 4.31%.
Overall the two boroughs invested more than £100m in such industries.
Friends of the Earth estimated that the City of Westminster Pension Fund put £55.8m in oil, coal and gas investments, which came to 4.23%.
And Hounslow Pension Fund has the fourth highest proportion of investment with 4.22% - which was £44.9m.
Hammersmith and Fulham had the lowest proportion of fossil fuel investments in the capital.
The west London borough invested only 1.1% in oil, coal and gas, which amounted to £11.3m.
Overall local authorities across the UK had £9.9bn invested in fossil fuels last year through their pension funds.
See how much your area invested in our interactive map below.
These figures were obtained through Freedom of Information requests by campaign groups Friends of the Earth and Platform.
They said April 2020 was the most recent data they could obtain, when compiling the study.
All eyes will be on Glasgow next month, when world leaders including US president Joe Biden will gather for the UN climate conference.
It has intensified the long-running debate over the ethics of pension investments in the fossil fuel industry, particularly within the Local Government Pension Scheme - one of the UK's largest public sector retirement schemes, administered by nearly 100 town hall funds across the country.
The amount these funds invest in fossil fuels has fallen by £6 billion since 2017, according to the research.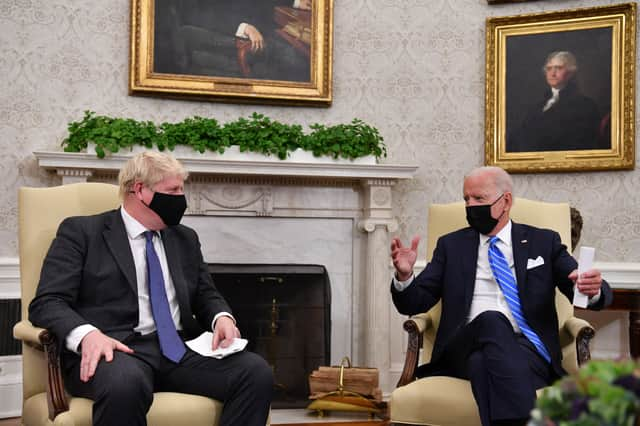 Pensions minister Guy Opperman has urged councils not to divest, saying it was perfectly appropriate for them to hold stocks in the likes of BP or Shell.
He branded the move "reverse greenwashing because it doesn't actually fix the problem", in an interview with the Financial Times.
LondonWorld contacted Greenwich, Wandsworth, Westminster and Hounslow Councils for their comment on the figures.
Westminster City Council said that by the latest update, on September 30 last month, its fund's equity investment holdings in fossil fuels had reduced to £10m, which was 0.6% of the exposure.
A spokesperson said: "The Westminster City Council Pension Fund is committed to being a responsible investor and a long-term steward of the assets in which it invests.
"The fund has a duty to act in the best interests of its beneficiaries and this includes making a positive contribution to the environment.
"We have reduced our investment in fossil fuels considerably in recent years and have committed £100m to renewable energy infrastructure.
"The Pension Fund recognises the value and effectiveness of engaging with companies for long-term change rather than simply divesting."
The Local Authority Pension Fund Forum (LAPFF), which represents the majority of council schemes, said its members were taking a variety of approaches in tackling the issue.
It said some were divesting from fossil fuel-intensive companies and others had decided "that excluding all energy companies could lead to greater volatility of returns and creates its own risks".
Mr Noyes disputed the claim that engagement with fossil fuel companies, through investment, could drive environmental improvements.
He said: "There is no change coming from continued engagement, there is only delay.
"With support for climate action at an all time high, and the financial benefits of fossil fuel funding increasingly unclear - the choice is as easy as it is simple: divest from fossil fuels, join the $14.5 trillion coalition of climate leaders in drawing a line, and invest in a future worth retiring into."
The Department for Work and Pensions said while it was "encouraging organisations to commit to net zero in a way that works for them", it would not set targets for divestment.
A spokesperson said: "Pressure to comply with Government-set mandatory targets would undermine trustees' duty to invest in the best interests of their members, and would likely force immediate divestment from some stocks - regardless of whether the company is showing meaningful attempts to reach net zero or not."