New advanced digital displays aimed at improving accessibility are to be trialled on the 63 bus route.
This is part of a wider roll out of real bus time information that will include more than 300 new Countdown signs across the capital by the end of the year.
The new "greyscale" information signs will allow customers to view live bus arrival times, digital timetables and route maps, and the displays are mounted at a suitable height for wheelchair users.
Live bus arrival information can also be activated as an audio announcement at the push of a button to help those with visual impairments.
A fleet of 29 electric buses were launched on the 63 route between King's Cross and Honour Oak last February.
Now bus stops along the route are to be fitted with digital colour TV-style display screens inside the bus shelter.
These will provide additional live mapping and wider travel information in addition to the traditional Countdown arrival times of the next buses.
The screens will display every stop on the bus route. A future upgrade will display the live location of each bus on the route, together with an indication of how busy it is on board.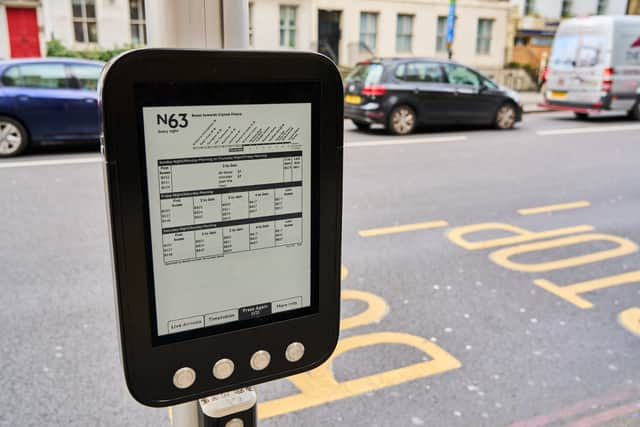 TfL is introducing the changes in a bid to encourage more passengers back to the buses.
The total number of Countdown boards in London will increase by 12%, with more in every borough.
The information points will be installed in outer London boroughs such as Waltham Forest, Redbridge, Hillingdon and Barking and Dagenham as part of the Mayor of London's wider package of improvements to the bus network, including a million extra bus kilometres.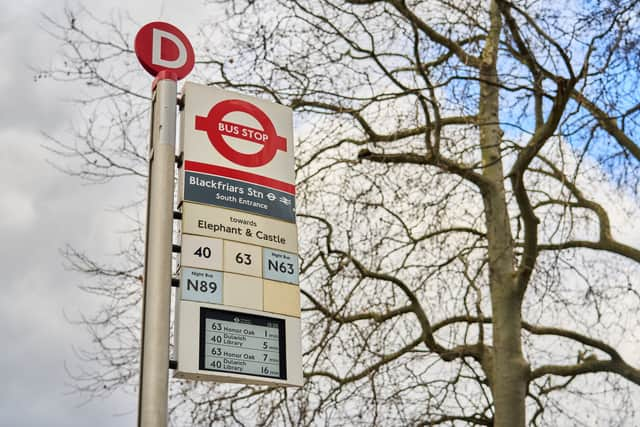 Louise Cheeseman, TfL's director of buses, said: "We are now looking at the next generation of technology, using route 63 as a pilot.
"We are looking to transform the experience of how people get from A to B and make the network even more accessible."
She added: "It is all part of our Bus Action Plan, which is aimed at increasing the number of people on buses, particularly in outer London."
Seb Dance, deputy mayor for transport said: "These new technological improvements will make it even easier for Londoners to get around the capital, providing them with real-time information to make their journey as seamless as possible."