Funding for 600 new homes in London for Ukrainians and Afghans who have fled conflict and are homeless is set to be delivered, Sadiq Khan has announced.
£126 million from the government's £500 million Local Authority Housing Fund has been allocated for the capital to support refugees.
The programme, known as the Refugee Housing Programme (RHP) will run until March 31 2024.
City Hall says housing associations and local authorities who have an ambition to develop RHP homes will be able to bid for funding from early spring.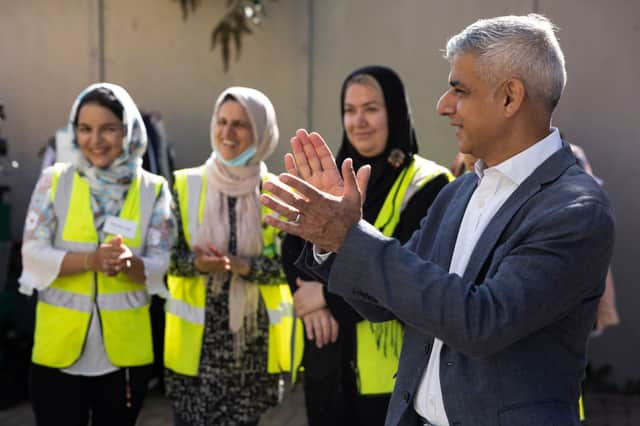 The programme will also make funding available for local authorities and housing associations to provide better quality and more sustainable accommodation for households currently in Home Office bridging accommodation.
In the longer term, the homes delivered through the RHP will be returned to councils and housing associations to become social or affordable rented homes available for Londoners on the housing waiting list or who require temporary accommodation.
This comes as the capital is set to join others around the world in marking the first anniversary of the Russian invasion of Ukraine.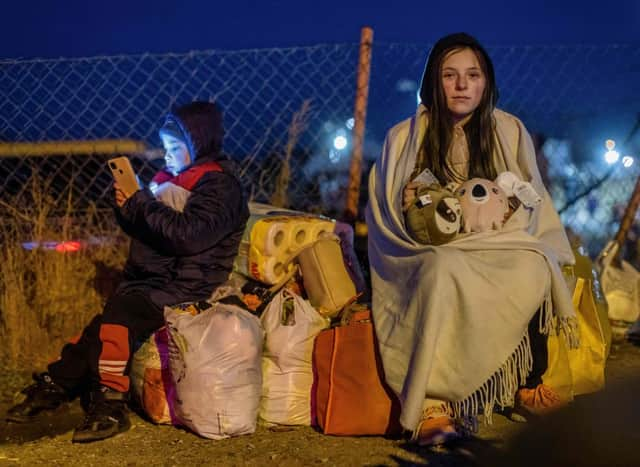 Mayor Khan said: "I'm committed to supporting refugees who have come here to rebuild their lives and do everything I can to help them thrive in their local community.
"That's why I've announced a new programme which will see City Hall deliver up to 600 affordable homes for Ukrainians and Afghans fleeing conflict, giving those who have been through such harrowing upheaval the stability they deserve.
Cllr Georgia Gould, Chair of London Councils, said: "Boroughs are proud to play a pivotal role in welcoming Ukrainian and Afghan refugees to the capital and ensuring they receive the support they need from local services.
"However, London's severe shortage of affordable housing makes it extremely hard to find suitable accommodation for everyone who requires it.
"This funding will boost the vital work taking place across the capital to secure much-needed housing. We'll continue to work with our partners, including in government, to make sure enough resources are available for tackling this on-going challenge."
Tamsin Baxter, Executive Director of External Affairs at the Refugee Council: "At a time when we're seeing the number of refugees facing homelessness in the UK rising, the Refugee Housing Programme provides a very welcome solution for sustainable housing for people who have lost everything.
"A place to call home, in a welcoming community, are key elements of helping refugees rebuild their lives in safety here in the capital."
On Friday night City Hall, Trafalgar Square, the London Eye and other London landmarks will be lit up to join an international moment of solidarity with Ukrainians in London and abroad.
The National Theatre, Oxo Tower and Southbank Centre will also be lit up in Ukrainian colours, and the capital's world-famous screens at both Piccadilly Circus and Outernet will send a message of solidarity to all those impacted by the invasion of Ukraine.