The government has refused to confirm that HS2 will reach its central London terminus at Euston following reports the scheme may be delayed or scrapped.
Soaring inflation and construction costs could mean HS2 trains terminate in the suburbs of west London at a new hub at Old Oak Common instead, The Sun reports.
It means that commuters would have to complete their journeys into central London by using the Elizabeth Line.
The paper reports that bosses were considering pushing back HS2's Euston terminus to 2038 - or scrapping it entirely.
The newspaper also reports that a two-to-five-year delay to the entire project - which at present is due to be completed between 2029 and 2033 - is being considered.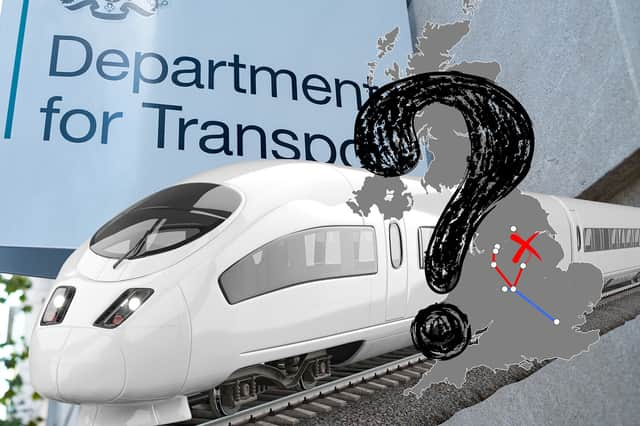 The government has not denied the report but says it is committed to delivering the HS2 rail line to Manchester.
Asked about the report, a Department for Transport (DfT) spokesman said: "The government remains committed to delivering HS2 to Manchester, as confirmed in the autumn statement.
"As well as supporting tens of thousands of jobs, the project will connect regions across the UK, improve capacity on our railways and provide a greener option of travel."
The mayor of London, Sadiq Khan said: "It beggars belief that the government can spend tens of billions of pounds on a new railway from London to the North – and for it not to actually reach central London.
"HS2 is a once-in-a-generation opportunity to speedily connect the capital with cities in the North of England – and it defies all logic if the government seriously expects commuters to have to switch onto already busy trains to complete their journey to and from central London."
"Hundreds of millions of pounds has already been spent regenerating the Euston area and many affordable family homes have been demolished to make way for HS2.
"The government needs to make sure that work has not been in vain."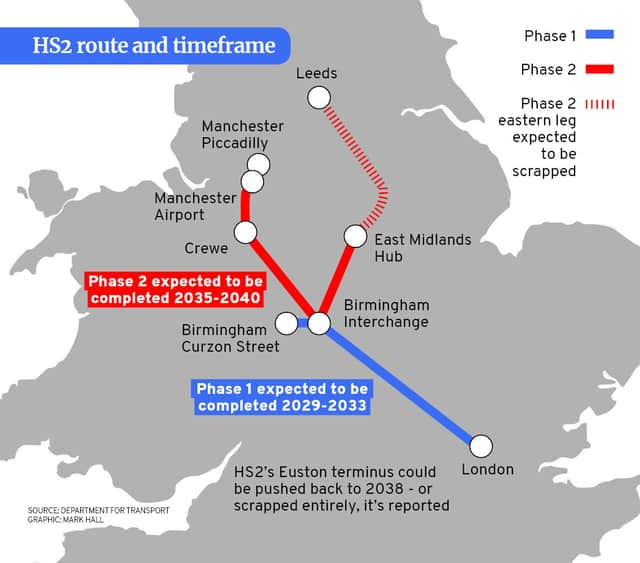 HS2's website still features plans for the high speed trains to travel to Euston and says a new station there will have 10 450m platforms.
It also says the station will be used by up to 17 high-speed trains per hour at "peak operation".
The HS2 project has been dogged by criticism over its financial and environmental impact.
In October of last year, Levelling Up Secretary Michael Gove suggested capital investment for HS2 would be reviewed, but Chancellor Jeremy Hunt subsequently backed the project.
The target cost of Phase One between London and Birmingham was £40.3 billion at 2019 prices.
A budget of £55.7 billion for the whole of HS2 was set in 2015.