The Elizabeth line is operating as separate railways on the east and west of the line, but passengers were warned there may be short-notice alterations or cancellations.
The disruption will extend to Friday morning with no trains running on the central section before 7.30am and a normal service not expected until 9am.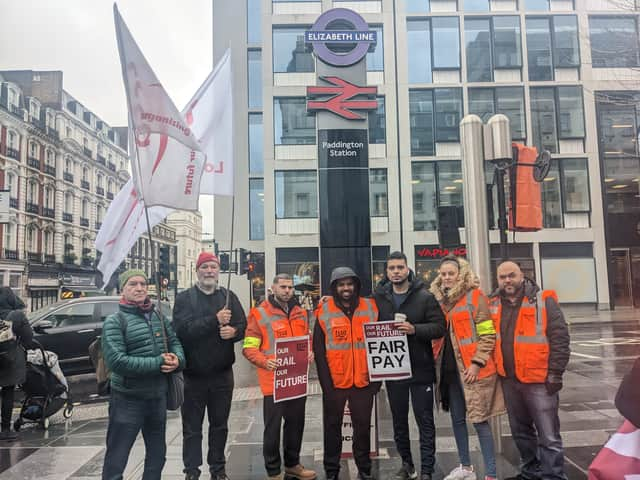 The TSSA union, which represents safety-critical workers including traffic managers and incident response managers. says the affected workers are paid significantly less than equivalent colleagues across the network.
TfL says it has made a two-year offer of a 4% pay increase for 2022 and 4.4% increase in 2023 and it encourages TSSA and Prospect to engage in further discussions.
However the union argues this is "significantly less" than other transport staff have received, such as DLR staff, who received 9.25%.
"Our dispute is about unfairness and about inequality in pay," said Mel Taylor, TSSA lead organiser for TfL at the picket line outside Paddington Station.
"Our members operating the world's first digital railway are paid thousands of pounds and in some cases tens of thousands of pounds a year less than staff across the TfL network doing very similar jobs.
"We have approached the employer to try to come to an agreement and negotiate a fair settlement.
"They stalled pay talks for many months, when they did come to the table they were unwilling to negotiate with us.
"As a result of the strike action they did contact us at the very last minute.
"We sat down with them for hours but they're still unwilling to negotiate with us to come to a fair pay deal and to agree to a way forward to address these huge pay inequalities."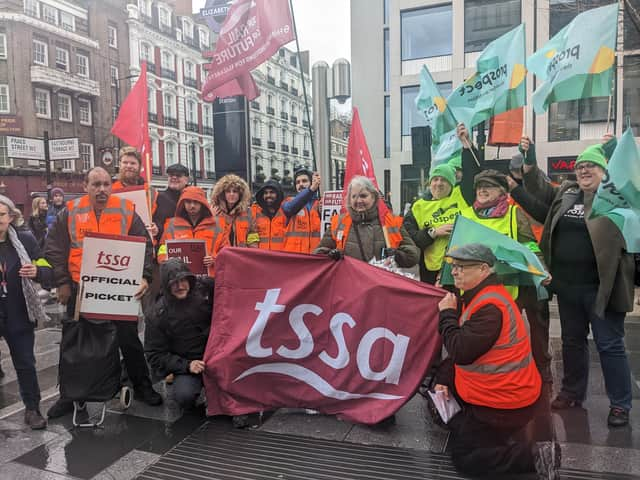 The TSSA union has also pointed out that workers at MTR, which is the outsourced part of the Elizabeth line, received an 8.2% increase this year, and staff at London Overground have been offered 6.5%.
Members from Prospect working for Rail for London Infrastructure (RfLI) on the project, previously known as Crossrail, were also out on the picket line.
"Our members are being treated as the poor relations on the Elizabeth line," said Nick Radiven, a Prospect Negotiator.
"They're telling us it's to do with the financial position of TfL and government restrictions but they've still been able to pay London Underground and Overground workers more.
"This is the most highly productive railway in Britain, it has a 97% punctuality rate and it's also 33% under budget.
"We're not going to stand by and let our members be treated like second class citizens."
Howard Smith, TfL's director of the Elizabeth line previously said: "Strikes are bad news for everyone, and we urge the TSSA and Prospect to work with us and avoid the need for industrial action.
"These strikes will have a detrimental effect during a time where we are encouraging customers back on to trains into central London, in which the Elizabeth line has played a leading role."