Heathrow Airport: Almost a THIRD of British Airways flights delayed, data reveals
Passengers have told LondonWorld how rescinded flights booked with British Airways have left them "helpless", "frustrated" and "in tears".
Watch more of our videos on Shots! 
and live on Freeview channel 276
Visit Shots! now
British Airways saw almost one third of all its flights from Heathrow Airport delayed in the early months of this year, shock stats have revealed.
More than 15,800 trips, or 30.4% of its 52,131 flights, were delayed from the west London airport in January to April 2022, analysis by LondonWorld's sister title NationalWorld found.
While 3%, or 1,545, British Airways (BA) flights from the airport were cancelled altogether
Passengers have told LondonWorld how rescinded flights booked with the UK-based airline have left them "helpless", "frustrated" and "in tears".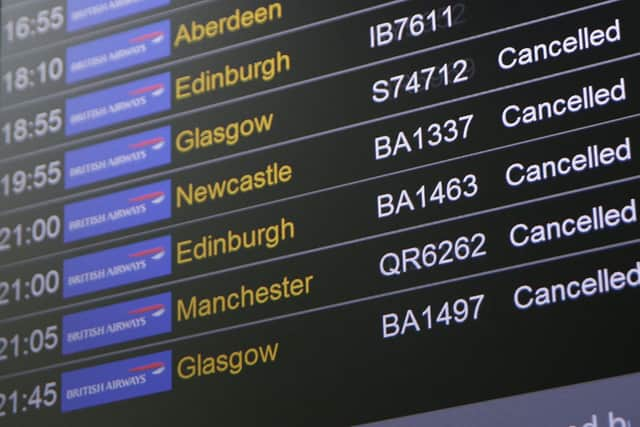 Civil Aviation Authority data shows that the airline was the seventh worst for cancellations of the 70 biggest airlines flying from Heathrow, worse than American, Delta and United Airlines.
It comes as the travel industry has struggled to readapt to demand following disruption and near-shutdown caused by the Covid-19 pandemic, which restricted journeys for two years.
Travellers across airways, rail and roads are suffering a summer slowdown, with Dover ports, motorways and train services affected by strikes, queues and upheaval.
A BA spokesperson said delays were due to a combination of factors, including bad weather, winter storms and staff sickness from spikes in the rate of the Omicron variant of Covid-19.
While the airline stressed it flew both long-haul and short-haul flights, compared to Loganair which is domestic-only, and Virgin Atlantic, which is solely a long-haul carrier, affected its delay and cancellation rates, as well as comparisons between providers.
But customers flying with BA were also beset by delays, with the airline ranked 54th out of the 70 airlines for flights departing on time in January to April 2022.
Virgin Atlantic customers saw just over one fifth, or 20.8%, of flights delayed in the same period, with 1.6%, or 85 flights cancelled, compared to the airline's total 5,251 trips.
The Richard Branson-owned firm ranked 13th worst for the percentage of cancellations and was rated 36 out of 70 for the percentage of its flights departing on time.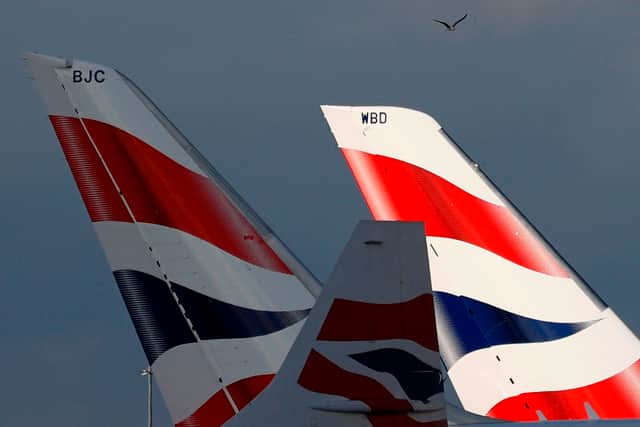 While Scottish airline Loganair was forced to delay 15.4%, or 34, of its flights from January to April 2022, with 1.4% - or three - flights cancelled in the same period, of their 221 total.
The company ranked 17th worst for the percentage of cancellations and 22 out of 70 for the percentage of flights taking off on time.
BA customer Eleonore Murauer, 39, told how BA had mistakenly cancelled her elderly mother's flights to South Africa for her and her wife's wedding celebrations in October.
Eleonore said: "My wife and I were due to have our wedding celebrations in South Africa, where my wife is from, in 2020. Due to Covid-19 we had to postpone it to this year.
"We booked the flights back in 2020 and did not ask for vouchers or money back but just rebooked to this year."
The marketing director and her sports club officer wife Jennifer Fairfield, 37, who live in Richmond, south-west London, booked flights for themselves and Eleonore's retired mother, Edith, 72, to Cape Town from Heathrow for October 2022, to celebrate their marriage.
"Our final destination is Durban, so our BA booking was Heathrow to Cape Town; Cape Town to Durban and back; Durban to Johannesburg; and Johannesburg to London," Eleonore said.
But their internal South Africa flights were with ComAir, a firm that later went bust - and after calling BA for a refund on those legs of the journey, Edith's entire trip, including the flights to and from London, were cancelled.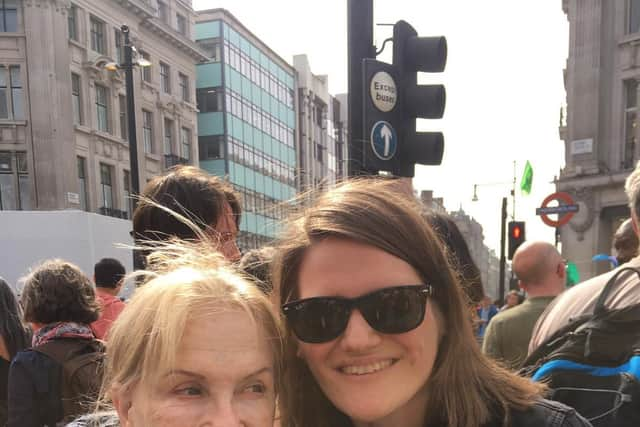 Eleonore said: "For some reason the agent on the phone cancelled my mum's booking.
"This is stressful as she is elderly and had a stroke so we cannot make her travel alone."
And so far, she has been unable to get through to the airline to resolve the issue.
"I'm a silver member with BA so I have been calling them on their hotline for members," she said.
"I was promised on Friday a callback for Sunday that never happened.
"I just called them again and was told that they will call back today but my hopes are slim.
"[I feel] helpless and frustrated. I was even in tears the other day because I don't know what to do."
Commenting on Eleonore's mother's cancelled flight, a BA spokesperson said: "We are currently investigating and will be in touch with the customer."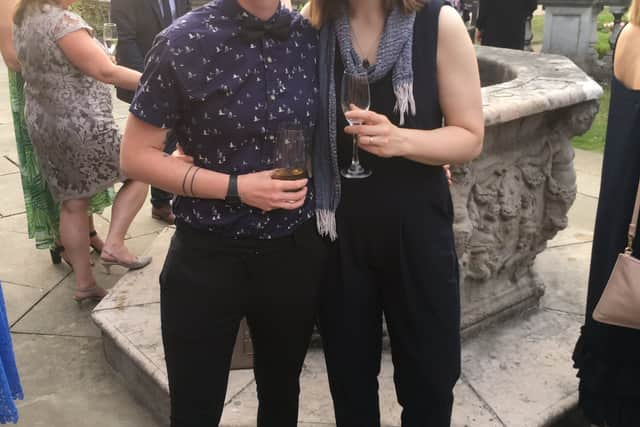 While a spokesperson for Loganair said: "Loganair operates a daily flight between London Heathrow and the Isle of Man.
"In the last four months, we've seen three service cancellations, two of which were because of a Heathrow Airport mandate to cancel specific flights to combat capacity issues at the airport. The remaining cancellation was attributable to a Covid-related crew sickness issue.
"On-time performance at around 85% is what one could expect to see in a typical year, taking into account factors such as air traffic control delays, and issues that can and do occur.
"This year has been particularly challenging, with the integrity of airport baggage handling systems and staffing to assist passengers with reduced mobility both playing a part."
They continued: "We're seeing progressive improvements across the industry and are confident that this will reflect in performance figures over the coming weeks and months.
"Loganair follows government regulation when it comes to compensation for delays and those affected should contact our customer service team on 0344 800 2855.
"We sincerely apologise to any customers inconvenienced and thank them for their patience at this time as we work with industry partners to improve on-time performance."
On delays and cancellations, the BA spokesperson added: "Our teams work extremely hard to try and get every single flight away promptly.
"While delays can be caused by a range of factors, often beyond an airline's control, the majority of our customers departed on time during this period."
Virgin Atlantic were contacted for comment.