British Airways has suspended short-haul flight sales from Heathrow, as travel experts warn restrictions on plane tickets could continue into September.
The airline confirmed it will limit fares on shorter journeys from Heathrow until at least August 15, but members of the aviation industry believe the changes could remain for the rest of summer.
The move, which is expected to affect thousands of tickets, follows Heathrow's decision to limit passenger numbers to 100,000 per day.
BA said the cancellations will free up existing customers to rebook tickets, as Heathrow called the decision responsible.
With passengers facing uncertainty over their summer plans, we've spoken to travel experts to get their take on Heathrow's decision, and what it means for people's holidays.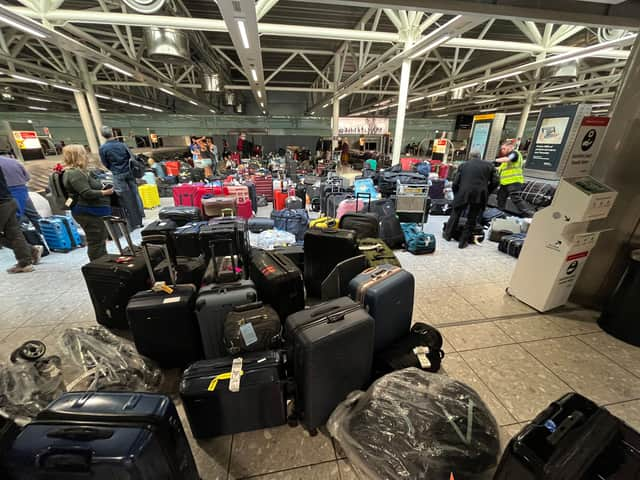 'Plenty of capacity - don't worry'
Noel Josephides, director of Association of Independent Tour Operators, said people wanting to go away in August should not worry about BA's "sensible steps" to limit capacity.
"BA is not cancelling bookings – it is just not taking any new bookings for the moment," Mr Josephides said.
"It is also limiting the number of people on its flights, very sensibly, so that it can look after its passengers well.
"A colleague of mine took a BA flight this morning that was shown as 'full' on the booking system but which was definitely not full on board.
"It was a much more comfortable experience on the flight as a result and will also have helped baggage handlers both on departure and on arrival in destination, with less luggage to onload and offload, thus reducing waiting times for passengers too.
"There is plenty of capacity available on other airlines which are taking bookings, so people who haven't yet booked should not worry; there is more than adequate capacity for everyone to be able to take their holidays this August and beyond."
Mr Josephides added passengers should make sure their tickets are financially protected "should anything go awry".
Summer of stress
Paul Charles, CEO of The PC Agency, said Heathrow was "determined" to restrict capacity to run a smoother operation.
Predicting restrictions on short-haul flights until early September, he said: "Aircraft will still be busy as most seats are already sold.
"But when you combine the 30,000 flights cancelled by BA already this year, with the freeze on new short-haul sales, then it will have a significant impact on the previous perception that you could travel easily at short notice.
"That is no longer the case and will affect business trips and even those needing to fly at short notice, for example to see an ill relative."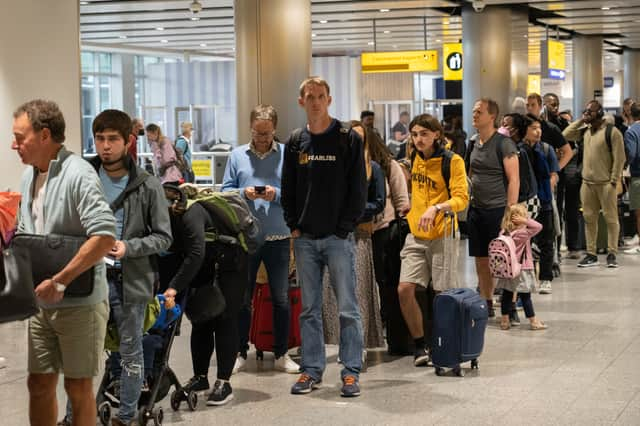 Mr Charles said the restrictions on tickets is due to Heathrow not having enough staff – which the airport disputes.
"It doesn't have enough bus drivers or tug operators to smoothly operate at peak times, so it is restricting airline capacity," he said.
"What is illogical is to see planes departing with empty seats when there is certainly enough demand to fly.
"I would say 10-15% of seats would be empty over the next week.
"You can fly of course but there are fewer and fewer seats available on rival carriers… the summer of stress continues."
'Consider booking ASAP'
Rob Burgess, editor of Head for Points, said ticket sales would likely remain limited "at least until we get past the August bank holiday weekend".
"BA was always going to struggle to meet its share of the Heathrow passenger cap, given that holiday seats are usually sold well in advance, and it needs to retain flexibility to handle short notice cancellations due to cabin crew or ground handling shortages," he said.
"There is also the threat of a pilot strike on the horizon as well.
"Anyone who needs to travel from Heathrow during August on a British Airways service and who hasn't yet booked a ticket should considering booking ASAP in case booking is closed for additional dates."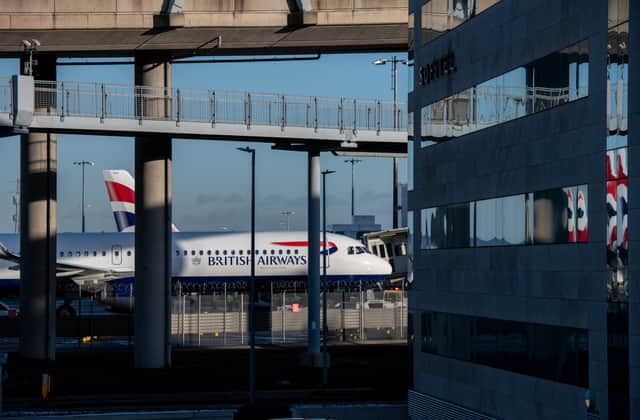 BA and Heathrow: Passengers 'put first'
Heathrow has seen huge queues and disruption to its baggage handling during the busy summer period.
The troubles come as customers across the country have been dogged by delays and cancellations, as airports and airlines have struggled to cope with the return in demand for flights, after a Covid-enforced hiatus.
A spokesperson for Heathrow Airport said: "Acting in the best interests of passengers, we introduced a cap on departing numbers at Heathrow in order to provide better, more reliable journeys this summer.
"We are pleased to see action from British Airways, acting responsibly and also putting the passenger first."
At the beginning of July, Heathrow cancelled 10,300 flights scheduled between August and October, affecting one million passengers.
In total, the airport has cancelled around 28,000 flights this summer. As Heathrow's largest airline, it is disproportionately impacted by the airport's daily cap.
A spokesperson for BA said: "As a result of Heathrow's request to limit new bookings, we've decided to take responsible action and limit the available fares on some Heathrow services to help maximise rebooking options for existing customers, given the restrictions imposed on us and the ongoing challenges facing the entire aviation industry."