Over 100 million journeys have been made on the Elizabeth line since its opening in May 2022.
The line which stretches from Reading and Heathrow in the west to Shenfield and Abbey Wood in the east is now carrying about 600,000 passengers on weekdays and more than three million a week, Transport for London (TfL) said.
Transport Minister Richard Holden said: "100 million journeys in less than a year is absolutely astounding."
The Elizabeth line's fares income for the current financial year is about £50m higher than anticipated and TfL said it is on track to break even by the end of the 2023/24 financial year.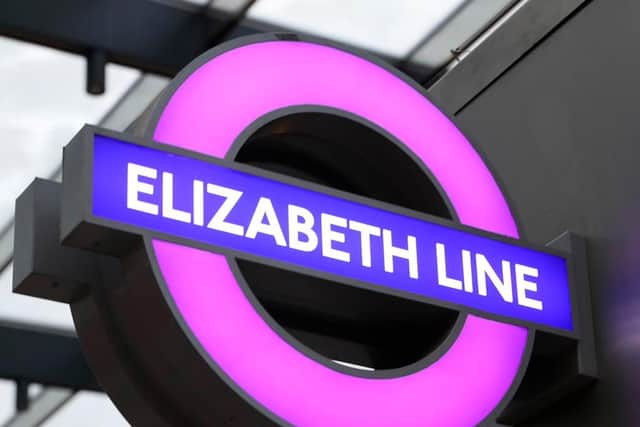 However despite the line's financial success workers have complained of being paid significantly less than equivalent colleagues across the network.
Tottenham Court Road is the busiest station on the line. The busiest section is between Stratford and Tottenham Court Road.
Tottenham Court Road is now used by more TfL passengers than Waterloo and Liverpool Street stations.
Rail passengers can easily change to and from the line at Stratford – and avoid having to use the Central line to reach or return from the West End.
Seb Dance, London's deputy mayor for Transport, said:"The Elizabeth line's speedy and reliable trains combined with the excellent accessibility for passengers is helping to encourage people on to public transport, increasing the capacity of TfL's network, and supporting businesses right across the city."
The project is at least £4bn over budget, opened nearly three-and-a-half years late, and is not yet finished.
TfL says it will introduce the final version of the Elizabeth line timetable in May, increasing its overall capacity of central London's rail network by about 10% since opening.