A Ukrainian expat from east London has been buying ammunition from British army bases to send to the frontline in his country's war with Russia.
Mykhailo Kharkovoi, a furniture manufacturer from Canary Wharf, has been helping to supply the Ukrainian army with helmets, armour and protective gear to aid them in their fight against the Russian invaders.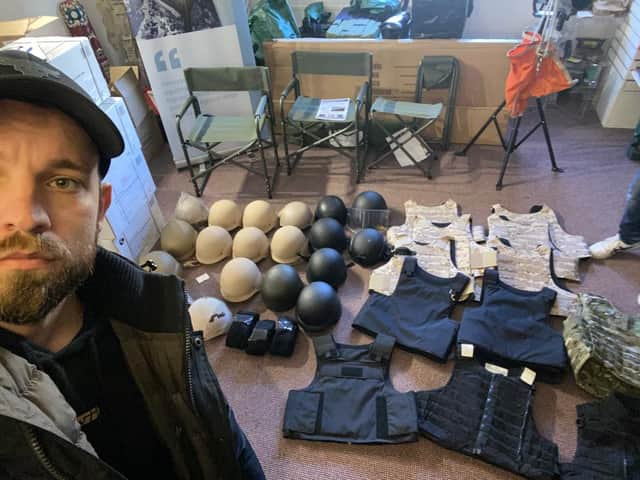 "Everybody is trying to do their bit at the moment in order to help," the 33-year-old told LondonWorld.
"We are mainly working on supplying ammunition for the Ukrainian army, sending helmets, armour, and items like this to ensure that they have enough supplies to reduce the loss of life."
Kharkovoi and his fellow volunteers have been buying military supplies directly from army bases in Cardiff and Folkestone and sending them to the front line.
"I feel like I'm more helpful in the UK at the moment as I have a car and there are a lot of jobs to do here," he said.
"People bring the ammunition over to Ukraine by themselves, or by lorry, there are quite a few methods of delivering these supplies."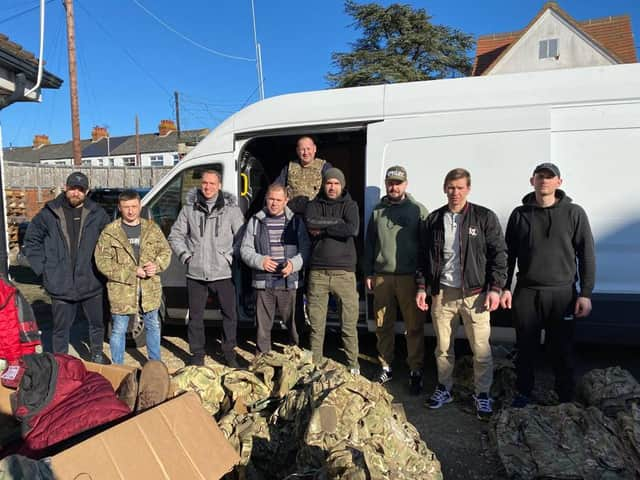 It comes as Russian leader Vladimir Putin and Ukrainian president Volodymyr Zelensky have sent delegates to talks on the Belarusian border - including on calls for a ceasefire.
But expectations of success in the negotiations are understood to be low.
"Things are very stressful at the moment, for the first two days it was a total disaster, now because we can see that people are defending themselves, it's a bit less stressful," Kharkovoi continued.
"For the first two days it was a disaster, as the war started at around 5am Ukrainian time, in London it was 3am and I woke up at around 4am to my wife crying.
"Things feel a bit easier now because there is so much financial help from all over the world, so now at least we can help."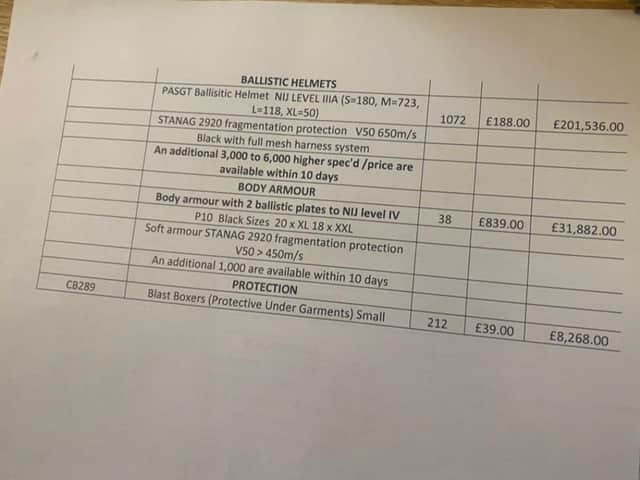 Kharkovoi, originally from Zaporizhzhia in south-eastern Ukraine, has been living in London for the last 10 years.
However most of his family are still in Ukraine, including his sister in Kyiv who has been in hiding with her kids for the last four days, as the city is being bombed.
"It's a huge problem but hopefully it will end soon and then we can start building Ukraine again," he said.
President Zelensky, a comedian who had no experience of politics when elected less than three years ago, has gained respect from all over the world for his defiant and brave leadership during this crisis.
Kharkovoi said that although he wasn't a fan of him at the beginning, his approval ratings are now at 99% in Ukraine.
"At first I wasn't a supporter of President Zelensky, but now of course he is the hero of the nation," the east Londoner said.
"He was very brave and didn't leave the city despite being target number one."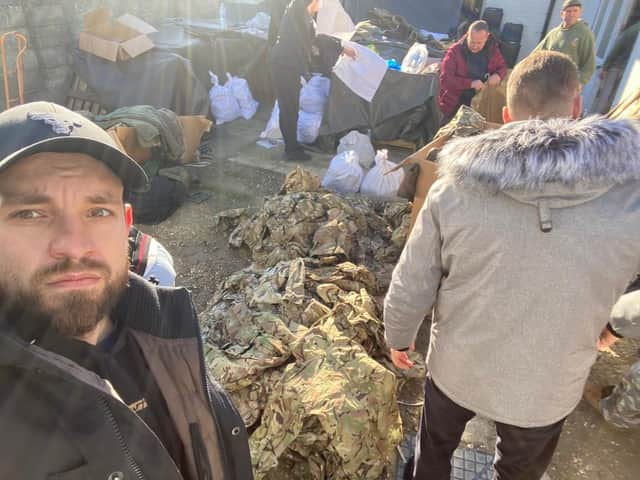 Kharkovoi, who is a British citizen, along with his wife and child, is hoping to bring his family over to the UK, however he says the guidance isn't very clear at the moment for Ukrainian refugees.
He says that the support from the UK and people all over the world has meant a lot to Ukrainians.
"When you are in Kyiv and turn on the television and see half a million people protesting in other countries it helps a lot," he said.
President Zelensky has called for foreigners to help Ukrainians fight to defend their country.
It is not known how many people have answered his call.