A Ukrainian expat from south-west London has spoken of her fears over a possible Russian invasion, telling Vladimir Putin "don't destroy our country".
Natalia Ravliuk, a mother of three from Chelsea, says that the threat from Russia is nothing new as her country has been invaded many times before.
The patriotic 41-year-old even travelled to frontline, during the war in 2014, to deliver supplies and medicine to Ukrainian troops.
But she fears for her family, who still live in the western part of the country, if Russia invaded her beloved homeland.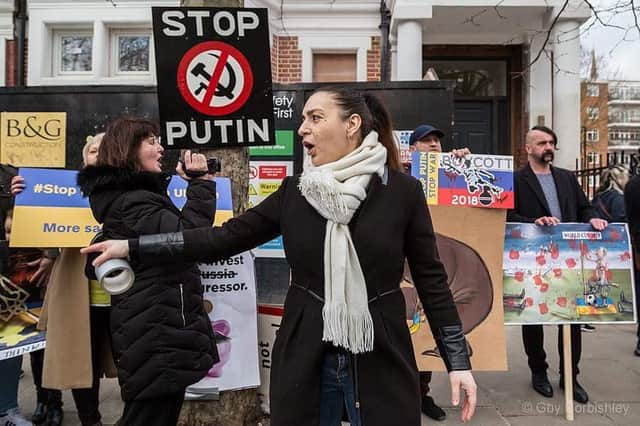 Russia denies plans for an attack but there are currently 100,000 troops positioned on the Ukrainian border and Nato's secretary general warns that the risk of conflict is real.
Russia last invaded Ukraine in early 2014, after the removal of the country's pro-Russian president Viktor Yanukovych.
They took over the southern Crimean peninsula and backed rebels from the separatist Donetsk People's Republic who seized large parts of eastern Ukraine.
The rebels have been fighting the Ukrainian military ever since and over 14,000 lives have been claimed.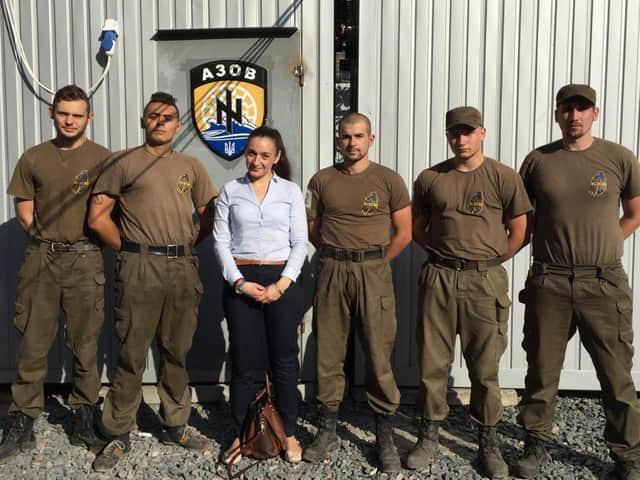 Since then, Natalia has been demonstrating on the streets of London over the Russian occupation.
Russian threat is 'nothing new to us'
"This current threat from Russia is nothing new to us as they have attacked Ukraine many times in the past," she told LondonWorld.
"We are afraid of war though because it's going to cause a horrendous loss of people, someone predicted 15,000 a day, so we don't want war."
Russia's main demand is for the West to guarantee Ukraine will not join Nato, a defensive alliance of 30 countries.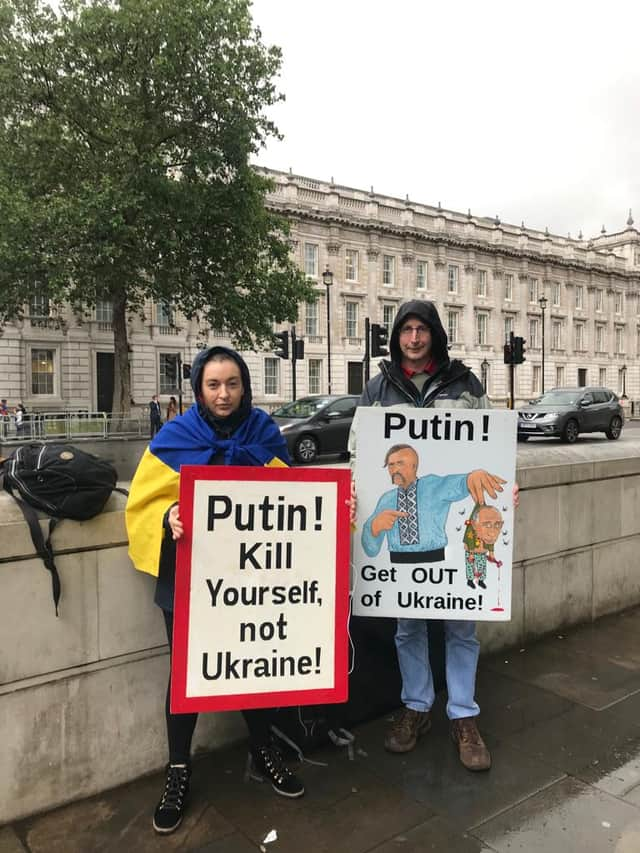 "What we want is for Russia to get out of our land, it's very simple," Natalia continued.
"Putin has got so much energy and so much money, he's got the resources to invest in his own people, in his own country.
"Do something for them, don't destroy our country."
In 1994, Russia, the UK and the US signed the Budapest Memorandum on Security Assurances, promising that if Belarus, Kazakhstan and Ukraine gave up their nuclear weapons they would be left alone.
"We're giving up our nuclear weapons, they guaranteed us that our country would be safe, so what is happening at the moment; the beginning of World War Three?" Natalia exclaimed.
"As a Ukrainian for me, it's a personal pain because back in 2014 when the war started we did believe the West would stand up and say no to Putin.
"We've given him another eight years, so he became stronger, he became more prepared and even more crazy."
'We don't want any army to come and die for us'
However Natalia defiantly says that her country will resist Russian troops and they are prepared to fight.
"We are very grateful to be supplied with weapons but we don't want anyone to fight for us, we will fight," she said.
"We don't want any army to come and die for us.
"What we want is a very strong message from Europe, the USA, the whole world to say 'no it's enough'."
Natalia has lived in London for more than 20 years, but goes home at least twice a year to see her family in the Ivano Frankivsk region in western Ukraine.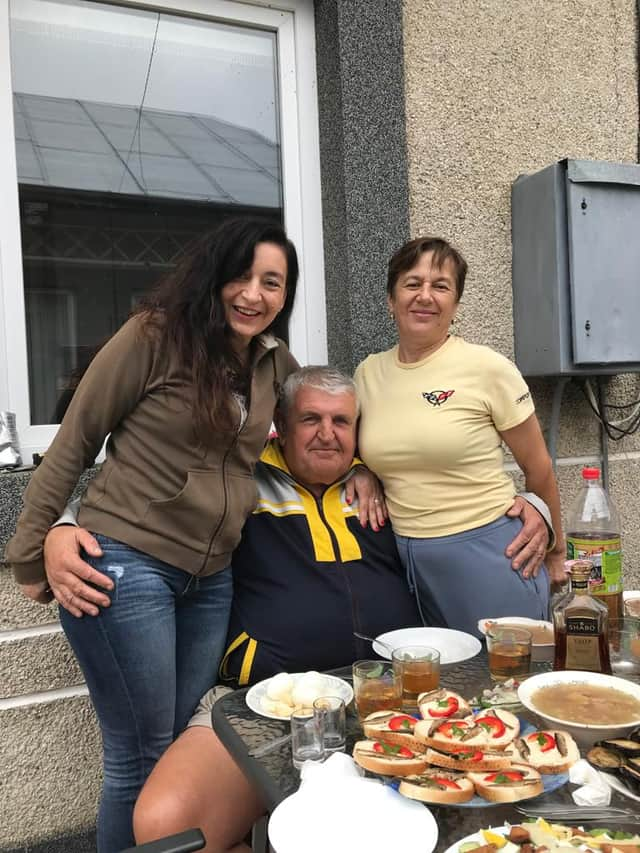 "All my family are in Ukraine at the moment and if the war starts there's not much I can do because physically I can't bring them here because they will not leave their house," she said.
"My Mum and Dad will not go anywhere, they will not leave their land.
"It will be impossible to tell them to go somewhere else."
Raised in the USSR
Natalia emigrated to London when she was 20 years old and studied marketing at Westminster University.
She currently works as a regional manager in retail and all of her three children were born in the UK.
Having spent most of her adult life in the UK, she reflected on being brought up in Soviet Ukraine.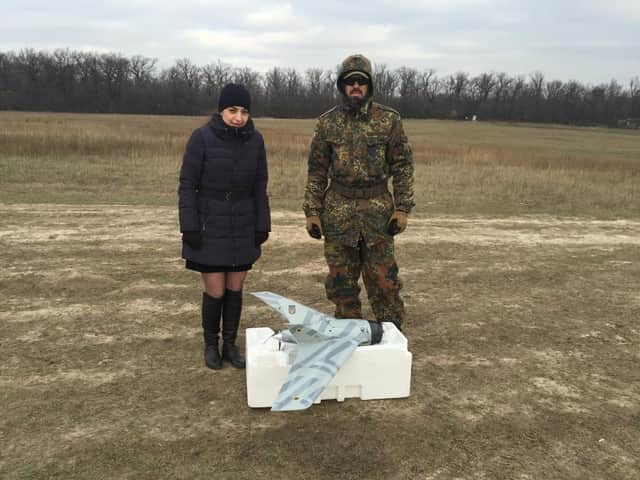 "I was forced to speak Russian, I wasn't allowed to go to church, I was forced to do stuff which I didn't choose to do," she explained.
"We don't need Russia, we've got our own history, our own beautiful language, we've got our own traditions, we can manage."
She says she would love to return to live in Ukraine in the future, but it isn't possible at the moment.
"Because of war, Ukraine cannot grow," Natalia said.
"We cannot move on economically, if I were to go back now I wouldn't be able to feed my three children.
"In Ukraine we have all of the resources we need, we can manage, they just have to let us."