The Severe Weather Emergency Protocol (SWEP) will see charities and councils all over London open emergency accommodation for those who need it most when temperatures drop below freezing.
SWEP was activated for the first time this winter in December and remained in place for 12 days, the longest continuous period since 2017.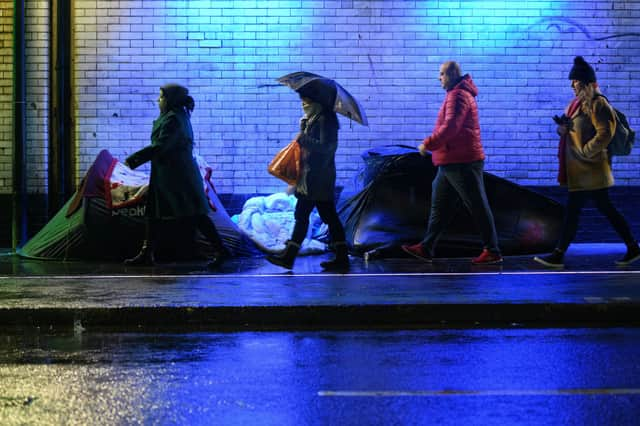 In total, SWEP was active for 26 days this winter.
According to City Hall figures last winter there were a total of 776 stays at SWEP.
Mayor Khan said:  "With freezing conditions expected in London through this week, I've activated my severe weather emergency protocol which will ensure anyone seen sleeping rough across the capital is offered a place in emergency accommodation.
"I am also encouraging Londoners to download the Streetlink app or use the Streetlink website to connect people they see sleeping rough with local support services."
There were 858 people in 2022 estimated to be sleeping rough in the capital on a single night compared with 640 people in 2021, an increase of 218 people.
In the capital, the Met Office forecasts a maximum temperature of 4C on Tuesday and Wednesday with lows of 0C.
Snow is forecast to fall on London early on Wednesday morning - raising the threat of a difficult rush-hour commute.
Londoners were warned of a "very cold start" to Wednesday when temperatures could feel more like -3C.
Tuesday and Wednesday are forecast to bring periods of rain, sleet and light snow, before turning milder with rain and stronger winds on Thursday and Friday.