More than 650 homeless Londoners were brought in from the cold during the recent spell of freezing weather, after mayor Sadiq Khan triggered an emergency response protocol.
Known as the pan-London severe weather emergency protocol (SWEP), the alert was kept in place for 12 days – the longest continuous period since 2017.
Rough sleepers were housed in emergency accommodation and almost five times the number of people helped during any SWEP period last year were given assistance in 2022. The highest number of people helped last year was 128.
Mayor Khan said: "London has just experienced one of the most severe cold snaps in recent memory. For 12 days, councils and charities worked tirelessly to protect people sleeping rough from potentially lethal conditions on the streets.
"Thanks to their outstanding efforts, more than 650 Londoners were found accommodation and will now work with support staff to plan for a permanent move off the streets."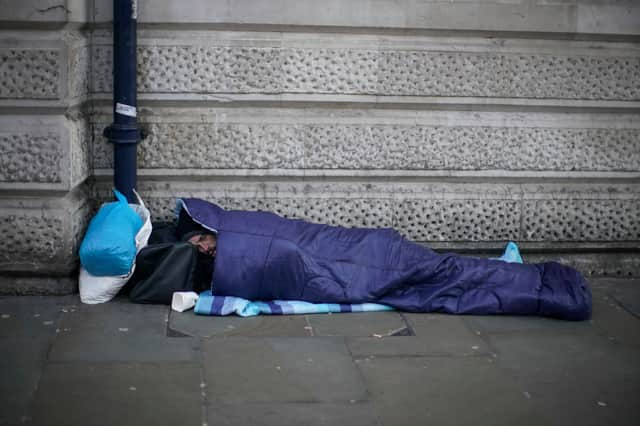 And Fiona Colley, StreetLink director, said: "No one should have to sleep rough at any time of the year, but it's particularly dangerous during periods of prolonged cold weather.
"We urge people to not walk by if they see someone sleeping rough over the festive period.
"Sending a StreetLink alert connects people to local support and only takes a few minutes. It could mean they never sleep rough again."
The mayor is urging Londoners to donate to his winter rough sleeping fundraising campaign this Christmas, amidst rising bills and housing costs which are forcing people onto the street.
SWEP ensures councils and homelessness charities open extra emergency accommodation for people who are sleeping rough during weather conditions that could pose a threat to life.
It was activated for the first time this winter on Wednesday, December 7, when overnight temperatures dipped below freezing, and remained in place until Monday, December 19.
Petra Salva, from St Mungo's, said: "We know sleeping rough is dangerous all year round, but the freezing temperatures we have seen recently can pose a significant risk to life.
"During extreme weather it is essential the public, people experiencing homelessness and support services are aware additional accommodation and support is available.​
"Our team worked around the clock to ensure 650 people were brought in safe and warm.
"St Mungo's is here, alongside our partners, and with our outreach team working throughout the year to provide support to those who are sleeping rough."​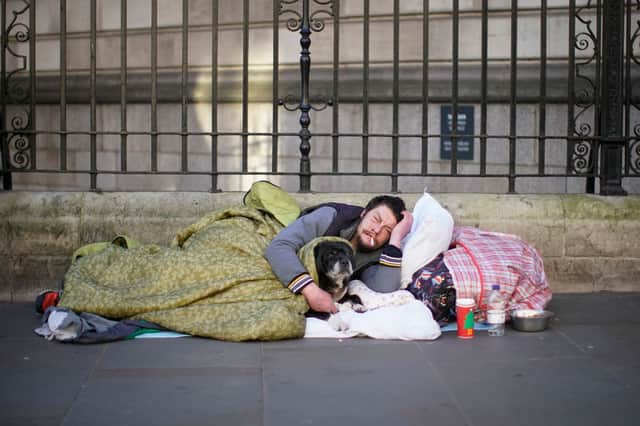 New figures show the number of rough sleepers in London has jumped 24% in the past year, meaning more than 3,600 people slept on the capital's streets between June and September 2022, according to the Combined Homelessness and Information Network (CHAIN).
It comes despite the mayor's rough sleeping services helping record numbers off the streets.
The mayor's annual winter fundraising campaign began earlier this month, with partner TAP in aid of LGBT+ charity akt, and Centrepoint, Depaul UK, and New Horizon Youth Centre. It has raised more than £600,000 since 2017.
Khan added: "Since becoming Mayor, I've made it a personal priority to tackle rough sleeping and we've managed to help a record 13,500 people through our support services.
"Amid the cost of living crisis, the government must intervene to prevent the circumstances that lead to people sleeping rough before thousands more face a winter on the streets."
He added: "I'm inviting Londoners to donate whatever they can to my winter fundraising campaign and I encourage all Londoners to help people sleeping rough using the Streetlink website or app."
Londoners can donate at one of the 35 TAP points, including at Waterloo, Victoria, London Bridge and Liverpool Street stations or online via the website.
People can also use the StreetLink app or website to connect people they see sleeping rough with local support services.