Tube strikes 2022: Mayor of London Sadiq Khan denies promising 'zero days' of walkouts
"I've got to address the premise of your question. That's wrong. What I said was that all Tube strikes are bad."
Watch more of our videos on Shots!
and live on Freeview channel 276
Visit Shots! now
London mayor Sadiq Khan has denied promising he would "make sure there are zero days of strikes" ahead of serious disruption expected this summer.
Tube workers are set to walkout from the London Underground on Tuesday next week, coinciding with three days of industrial action on the national rail network.
Speaking to LondonWorld at City Hall on Friday, Mr Khan denied promising there would be no Tube strikes during his mayoralty.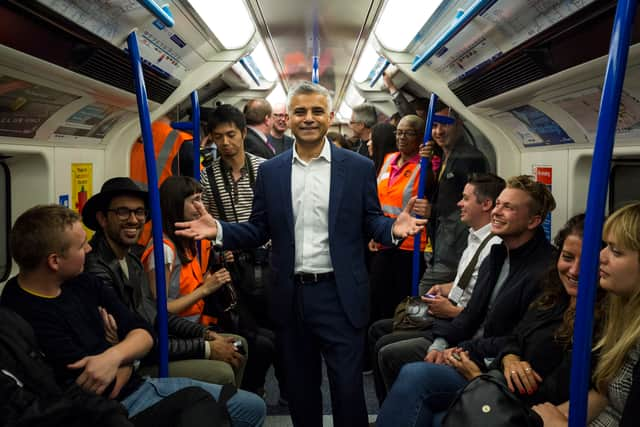 LondonWorld asked the mayor why, after he promised as mayor there wouldn't be any Tube strikes, he hadn't been able to stop the walkouts.
Mr Khan said: "I've got to address the premise of your question. That's wrong. What I said was that all Tube strikes are bad.
"The number of tube strikes have reduced as I've been mayor."
But in 2016, when Mr Khan first ran for the London mayoralty, he was recorded at the time as having said: "Strikes are ultimately a sign of failure.
"Every day there's a strike, it causes huge misery and inconvenience to Londoners.
"As mayor, what I'd do is roll up my sleeves and make sure that I'm talking to everyone who runs public transport to make sure there are zero days of strikes."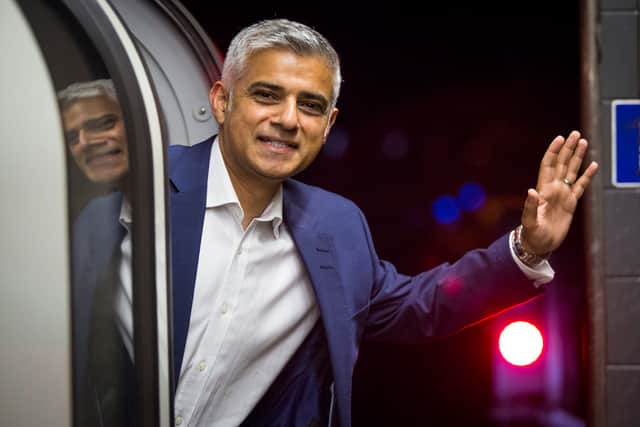 Commenting on the Tube strike next week, he added: "The Tube strike on Tuesday and the one in June are the direct result of conditions the government has attached to the funding that we needed because of the pandemic and Londoners doing the right thing and staying home.
"The government has attached strings to that funding and those strings have led to anxiety among the RMT about their pensions.
"My message to the government is to stop attaching strings that deliberately lead to industrial action and work with us and the RMT and the other trade unions to bring about a TfL capital deal."
Commenting on the national train strike, RMT general secretary Mick Lynch said: "Railway workers have been treated appallingly and despite our best efforts in negotiations, the rail industry with the support of the government has failed to take their concerns seriously.
"We have a cost-of-living crisis, and it is unacceptable for railway workers to either lose their jobs or face another year of a pay freeze when inflation is at 11% and rising.
"Our union will now embark on a sustained campaign of industrial action which will shut down the railway system."
Transport secretary Grant Shapps has said: "It's incredibly disappointing that unions have decided to strike next week, but it's vital that we strive towards creating a reformed and modernised railway."