A former London council boss was paid more than £613,000 in her final year - despite the local authority effectively declaring itself bankrupt - shock figures have revealed.
Ex-Croydon council chief, Jo Negrini, received the highest value pay of any local authority worker in the country at £613,895 - despite the council going bust in November 2020.
While eight London councils are paying hundreds of staff members more than £100,000 a year, more than in any other region of the UK - with Westminster council hitting the top spot.
613 staff in the capital received cash in excess of £100,000, while just 45 staff in Northern Ireland, the lowest region in the UK, were paid the equivalent.
Campaign group the Taxpayers' Alliance (TPA) has revealed its latest 'Town Hall Rich List'.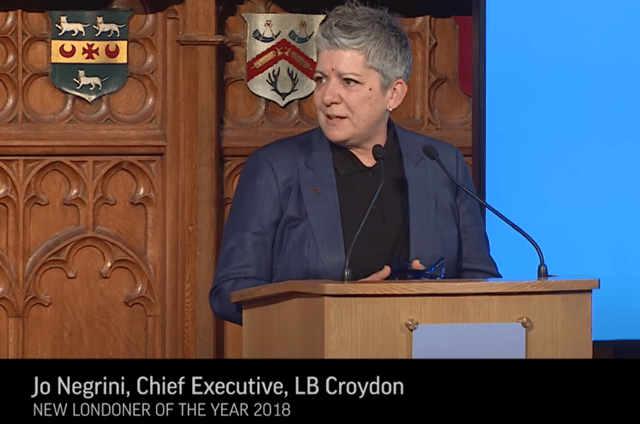 Data published on Wednesday for 2022 showed that close to 3,000 council staff nationally were paid more than £100,000 during the Covid-19 pandemic.
John O'Connell, TPA chief executive, said: "Taxpayers facing a cost of living crisis want to know they are getting value for money from their local authority leadership.
"Households suffered through the pandemic and are now struggling under colossal tax bills: the country needs councils to prioritise key services without resorting to punishing tax hikes.
"These figures will allow residents to judge town hall bosses for themselves and hold their local councils to account."
Across the UK, 2,921 council staff received six-figure salaries, which was an increase of 119 and the highest since 2013-14,
While 739 were paid over £150,000, up 46 on last year and the highest since the list began.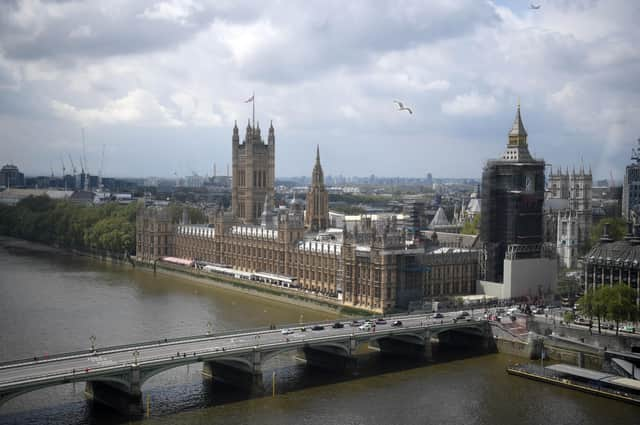 It comes as householders are facing a cost of living crisis, with spiralling housing, tax and bill costs putting pressure on spending power, while rising food and fuel prices continue.
The rich list provides a breakdown of local government executive pay deals, and the TPA says it is calling on local authorities to stop council tax rises and cut wasteful spending.
Of the 10 local authorities with the most employees receiving over £100,000, eight of them were London councils: Westminster; Hackney; Haringey; Greenwich; Newham; Waltham Forest; Southwark; and Croydon.
On average, 7.7 employees per council received over £100,000 in total pay and remuneration, while two employees at each local authority typically got over £150,000.
While Ms Negrini, who left Croydon council in September 2020,received a loss of office payment of £144,356, a pension strain payment of £292,851, a salary of £151,474 and a pension contribution of £25,214.
She was also the top paid local council employee in the entire country.
Croydon council did not comment but it's understood that Ms Negrini's pension strain payment was not given as a lump sum on her exit and will instead be paid out over time.
The TPA rich list also found that, for the second year in a row, the council with the most employees paid more than £100,000 in 2020-21 was Westminster with 44,
The report said this was nine more than the previous year, and that the council had the most employees on over £100,000 in the country.
However, a council source disputed this figure, stating that 41 employees earn more than £100,000.
But this would still put Westminster above its nearest competitor, Essex, which pays this salary or higher to 37 employees.
Stuart Love, chief executive of Westminster City Council said: "Westminster City Council is a high-profile local authority with unique responsibilities at the heart of the capital.
"As such, we need to recruit the best talent for managing within a complex organisation whose work involves partnership with central government, the multi-billion pound economy of the West End and 260,000 residents.
"The salaries paid reflect the skills needed to lead the authority in a post-pandemic world."
He added: "There has been increased recruitment at a senior level to replace a number of interim staff with permanent employees which will result in a saving to the council."
The other highly paid London council staff noted in the report were:
Robyn Fairman, deputy chief executive of Kensington and Chelsea council, paid £447,476;
A Hussain, corporate director of governance and monitoring officer at Tower Hamlets council, paid £289,356;
Mr N Merton, corporate director of resources at Tower Hamlets council, paid £276,933;
S Love, chief executive of Westminster council, paid £271,061;
P Angeli, assistant director of children's services at Wandsworth council, paid £262,851;
F Beasley, chief executive and corporate director at Hillingdon council, paid £259,211;
[Name undisclosed], Public Realm Services Ltd managing director at Newham council, paid £152,051;
And [name undisclosed], assistant director of corporate governance at Haringey council, paid £125,285.
A spokesperson for Croydon council declined to comment.