ULEZ: 'Carers, teachers, key workers' should be exempt from paying, says mayoral candidate Natalie Campbell
Independent candidate to become mayor Natalie Campbell sees as a priority the Bakerloo line extension into southeast London.
Watch more of our videos on Shots! 
and live on Freeview channel 276
Visit Shots! now
A former Tory mayoral hopeful has launched her campaign to run as an independent candidate with the hopes of mobilising non-voters.
After failing to make the short list, the 40-year-old from Willesden, is now running as an Independent candidate for the top job at City Hall.
Campbell, who pledges to take a "CEO's approach" to running London, is surveying 100,000 Londoners on the changes they want to see in the capital as part of her campaign.
She says she plans to use her What London Wants survey results to build her manifesto and to mobilise the 58% of Londoners who did not vote in the last mayoral election.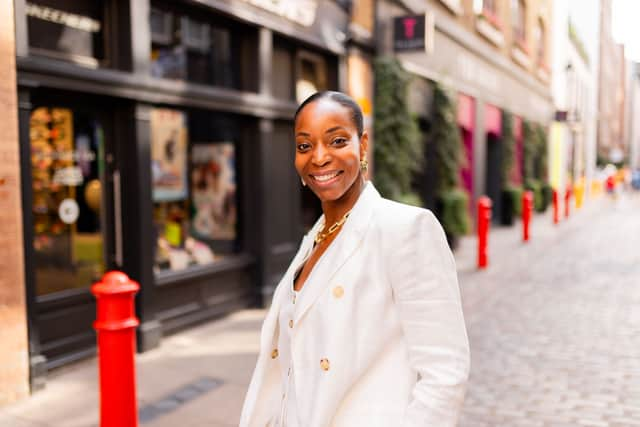 ULEZ
As a prospective Tory candidate she said she "wouldn't continue" with the Ultra Low Emission Zone (ULEZ) expansion but now she says it would be "reductive to cancel it".
"The implications of cancelling it in outer London, given the infrastructure costs, given the penalties within contracts, would probably outweigh any of the benefits," Campbell told LondonWorld.
"But I think we need to make sure that we can help people that are really struggling to go about important parts of their daily life. So maybe there is an extension of an exemption scheme.
"So if you're a carer, if you're a teacher, if you're a key worker, even if you have an older model car, you do not pay, I think those are the sorts of things that we would need to look at."
Campbell, who is chancellor of the University of Westminster and co-CEO of bottled water company Belu, says she would commit 100% of the revenue from ULEZ into climate resilience programmes for London.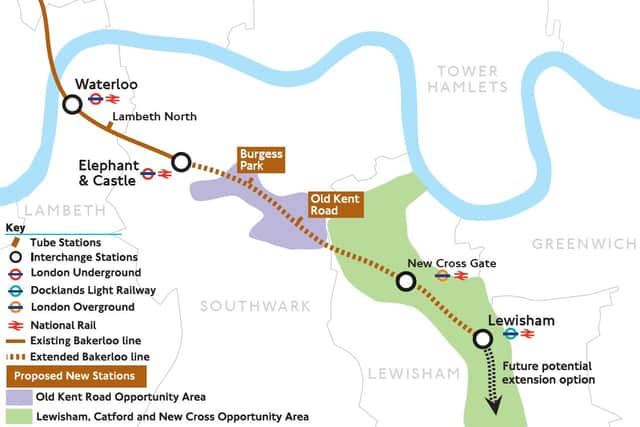 Bakerloo extension
She said the scheme – which would see the line extended from its current terminus at Elephant and Castle down to Lewisham and potentially beyond - is particularly important for unlocking more housing in London.
"It's madness to me that you can't go from south-east London to south-west London, without going into central London," she said.
"If we're thinking about, you know, new homes and enabling people to live and work in the same neighbourhood, we need to look at that.
"We also need to be thinking about how we can leverage the Overground. I don't think a bus is sufficient, especially given the congestion and traffic in south London anyway."
The Conservative Party
Campbell says that although she had a positive experience going through the Conservative selection process, she has criticised the party for not abiding by due diligence.
"Given that everything about all of the candidates that we've heard come to light was already in the public domain I find it fascinating that they still went with the shortlist that they did," she said.
The Conservative Party's mayoral contest was tainted by scandal, with shortlisted candidate Daniel Korski stepping down following groping allegations, which he denied.
The party chose former Harrow council leader and former City Hall Conservative leader Susan Hall to be its candidate to take on Sadiq Khan next May.
Campbell criticised the choice of candidate, referencing comments Hall has made about television star Gemma Collins, Hall's support for Donald Trump and comments about the Black community having "problems with crime".
"They're not in a one nation Tory space at all," said Campbell. "I don't know what train they've hitched their wagon to but it's divisive. They seem hell bent on stoking culture wars."
Mayoral candidates
The selected candidates so far are Rob Blackie for the Liberal Democrats, Howard Cox for Reform UK, Zoe Garbett for the Green Party, Susan Hall for the Conservative Party.
Sadiq Khan is preparing to fight for a third term as the Labour mayor of London.
Next year's mayoral election will be the first time the election uses the first-past-the-post system. Previously followed a supplementary vote system.