The acting chief of the Met Police has admitted the force is "not yet free of racism", as a national action plan to improve policing is launched.
Sir Stephen House, acting commissioner of London's police force, said the Met was "committed to becoming an actively anti-racist organisation".
He welcomed the publication of the Police Race Action Plan, published by the National Police Chiefs Council (NPCC), which aims to improve UK policing for black people.
The report, released on Tuesday, coincided with the two-year anniversary of the racist murder of George Floyd, in Minneapolis, Minnesota, USA.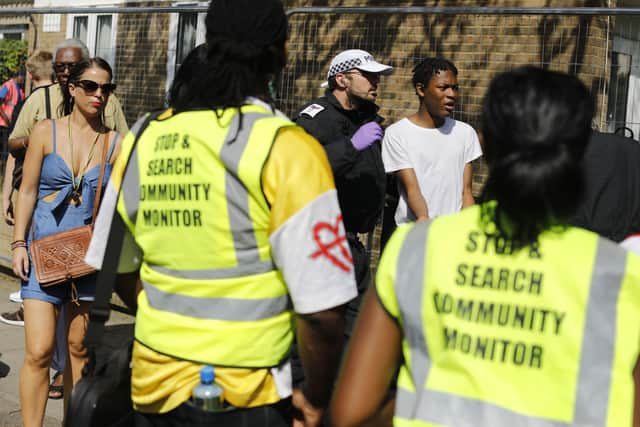 Chief constables Sir David and Andy Marsh wrote in the foreword to the document: "We accept that policing still contains racism, discrimination and bias. We are ashamed of those truths, we apologise for them and we are determined to change them."
It comes just weeks after a YouGov poll revealed nearly two-thirds of Londoners believe the Met is institutionally sexist.
The report stated: "Black people are seven times more likely to be stopped and searched than white people and five times more likely to be subjected to the use of force.
"Testimonies tell us that black people find these encounters – particularly stop and search – confrontational, stigmatising and humiliating."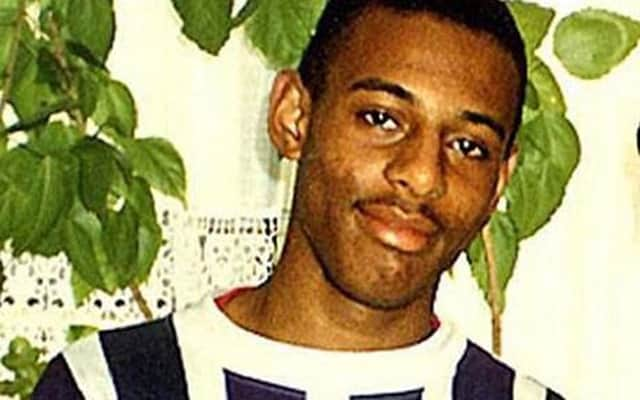 And the plan's outcomes are to create a force in which black people are not "under-protected, not over-policed, involved [and] represented".
It commits all forces in the UK to zero tolerance of racism; to "explaining or reforming racial disparities"; understanding the history of policing black people and disproportionality; developing a representative workforce; increasing involvement of black communities; and improving support to black victims of crime.
Sir Stephen, who replaced Dame Cressida Dick when she left her role as commissioner earlier this year, said: "The Met is committed to becoming an actively anti-racist organisation that can be trusted by everyone in London.
"We recognise the Met is not yet free of discrimination, racism or bias, but we are changing to build a Met which is."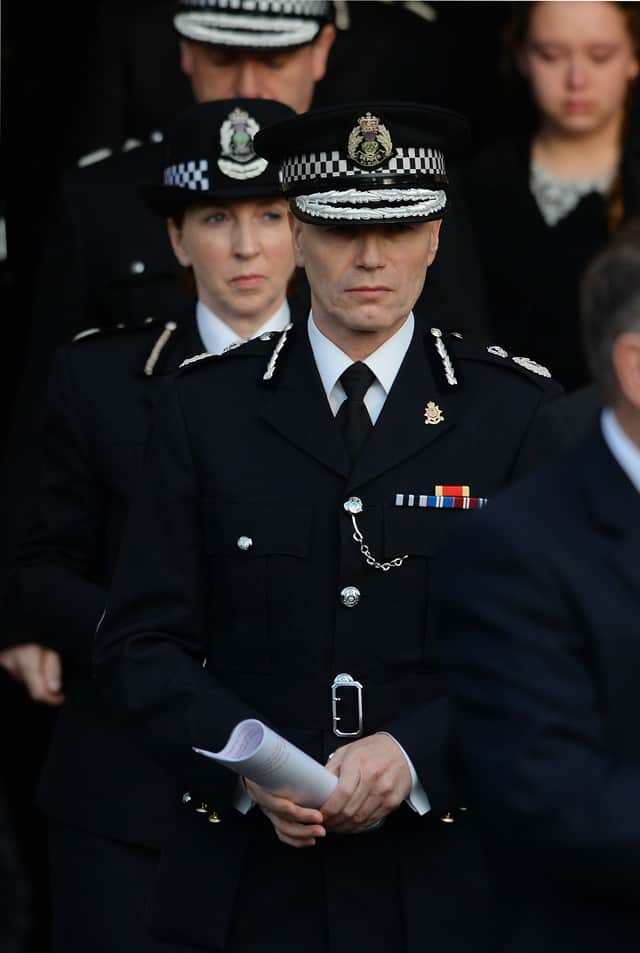 However, anti-racism and policing campaigners have critiqued the report.
Neville Lawrence, the father of Stephen Lawrence, who was murdered in a racist attack in south London in April 1993, told the Guardian the plan was a "waste of time".
Mr Lawrence said: "They are not listening to anyone, they are a law unto themselves.
"If you don't admit to something, how are you going to fix it?"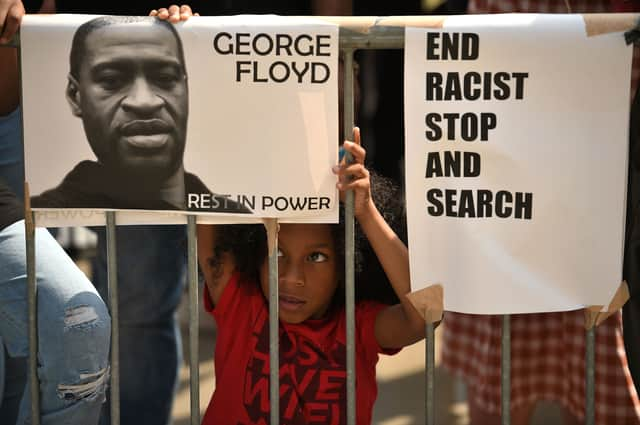 And he added: "It is a waste of time. They know what they need to do.
"They need to change and treat people with respect no matter what they look like.
"They never admit it, they always say they are not institutionally racist."
Neil Basu, a Met Police assistant commissioner and ex-counter terror head, said: "The plan's achilles heel is the inability to galvanise all chief constables to accept that we remain institutionally racist and to apologise for that and our post-Windrush history."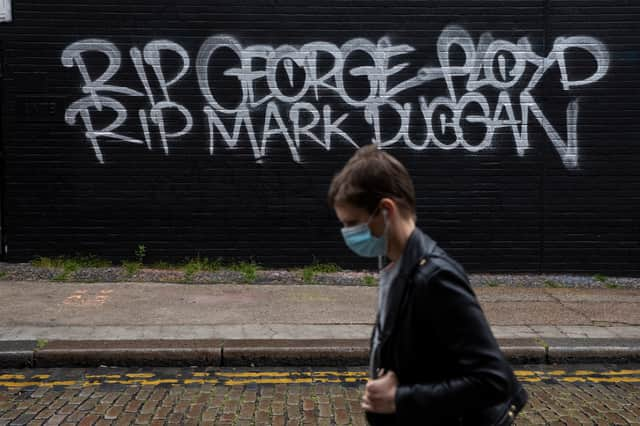 He continued: "If we can't accept we need to change and say sorry to people we have wronged, how can we expect them to trust us?"
Kevin Blowe, campaigns co-ordinator at police monitoring group Netpol, said: "We've seen so many action plans before - the mayor of London published one in 2020 that promised to tackle the disproportionate use of police powers, including tasers and stop and search.
"The measure of genuine progress is seen on the streets, yet it is very difficult to see how this can happen when the police still can't even acknowledge that institutional racism exists."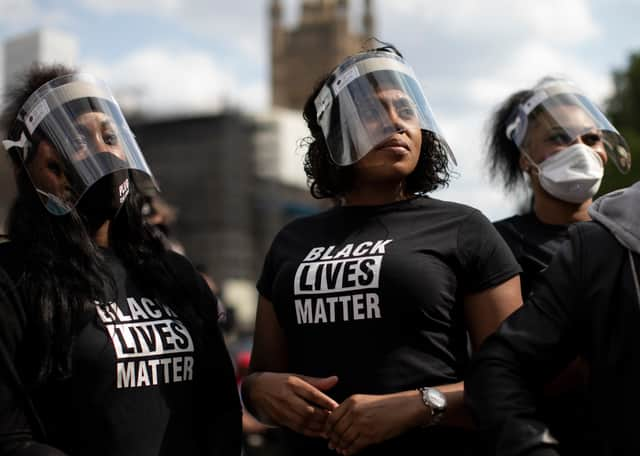 He added: "You can't fix a problem if you won't even accept you have one. We expect this action plan to have no impact in the long term."
While Ilyas Nagdee, Amnesty International UK's racial justice director, said: "Racism is still rampant in policing and it's disappointing that police chiefs have stopped short of accepting that policing is institutionally racist.
"Despite the gloss sometimes put on things by senior officers, little has changed with regards to racism and misogyny in policing in the 23 years since the Macpherson report, and in some respects, things are getting worse.
"The overuse of Tasers and of stop-and-search against Black people, racial profiling in the name of countering 'gangs', appalling incidents of misogyny and strip-searching in schools are just some of the issues which suggest the police as an organisation remain in denial about its deep-rooted racist thinking and practices."
Sir Stephen added: "Since the terrible murder of George Floyd in the United States and the wave of Black Lives Matter protests two years ago, we've been focussing on a number of key areas.
"These include ensuring racist behaviour has no place in the Metropolitan Police Service and increasing diversity in the organisation through recruitment and career progression.
"We're working hard to increase our officers' understanding of different cultures and the history of policing different communities, particularly black communities."
A spokesperson for the mayor of London said: "The mayor welcomes the commitments made in the National Police Race Action Plan to anti-racism and to addressing the significantly lower levels of trust and confidence in policing among black people.
"The pledges are much-needed and a step in the right direction but will rightly be judged on their impact – which is why the commitment for the plan to be open to independent scrutiny and ongoing community consultation is crucial.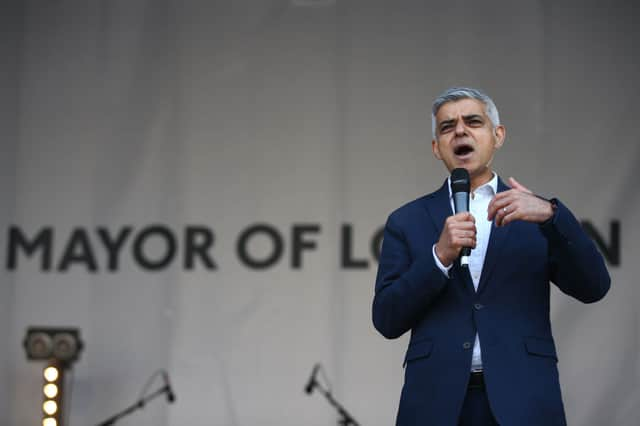 "Since 2020, the Mayor has been leading the way by working with communities to improve trust and confidence in policing by addressing their key concerns about the disproportionate use of certain police powers, such as stop and search and the use of force, and a lack of transparency and accountability around the way these powers are being used on black Londoners.
"Sadiq's action plan has already introduced stricter oversight of the use of stop and search in London – including strengthening community monitoring, officer supervision and input into police training.
"But more can and is being done through plans to tackle disproportionality so that all of London's diverse communities feel protected and served."
The Home Office have been approached for comment.