Labour leader Sir Keir Starmer has promised a "take back control" bill will form a key plank of Labour's first programme of government.
The MP for Holborn and St Pancras delivered his New Year speech at the UCL at Here East campus in east London today (Thursday, January 5).
He pledged to deliver on "Britain's call for change" and said Labour would devolve power to people and places across the UK.
On his plans to reform the nation's politics, Starmer said: "I'm utterly convinced about this - the Westminster system is part of the problem.
"You can't overstate how much a short-term mindset dominates Westminster. And from there, how it infects all the institutions which try and fail to run Britain from the centre."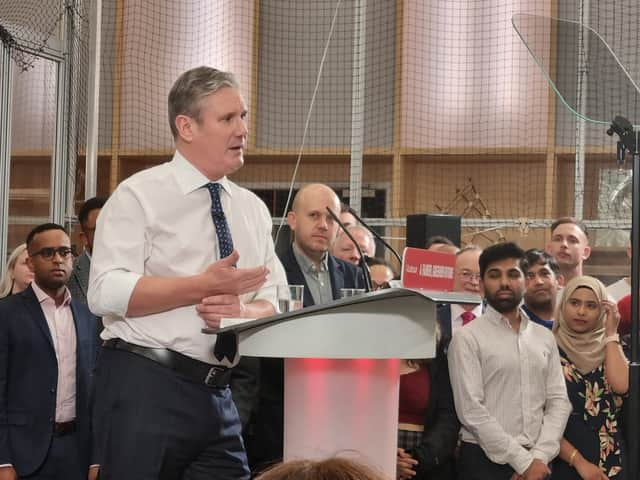 Starmer said his Labour government would be "more strategic, more relaxed about bringing in the expertise of public and private, business and union, town and city, and using that partnership to drive our country forward".
And he vowed these missions would be announced in the "coming weeks" with the party's election manifesto "built around them".
Sweeping transfers of power in skills, employment support, transport, energy, housing, culture, childcare and funding settlements will be part of this, Labour says.
The "take back control" bill will be part of Labour's first King's Speech in the opening of a new parliament, named for the slogan popularised by the Leave campaign during the Brexit referendum.
And answering questions from journalists, the Labour leader said he was ready for a general election "straight away".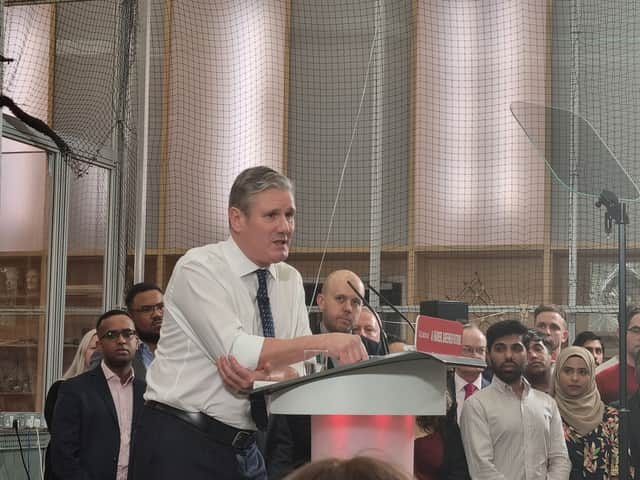 While a Labour spokesperson said the move would not necessarily incur a cost and could even see money saved.
Speaking during his address, Starmer vowed all decisions taken by his party would be fully costed and he was not getting the "big government cheque book" out again.
He said: "I call it 'sticking plaster politics'. And in a kind of last minute frenzy, it sometimes delivers relief. But the long-term cure - that always eludes us.
"It's why every crisis hits Britain harder than our competitors. The only country in the G7 still poorer than it was before the pandemic. The worst decade for growth in two centuries.
"Seven million on waiting lists and rising. That hasn't happened elsewhere."
He said: "No more sticking plaster politics. No more Westminster hoarding power. No more holding back this country's economic potential.
"This year we're going to show how real change comes from unlocking the pride and purpose of British communities.
"We will modernise central government so it becomes dynamic, agile, strong and, above all, focused.
"Driven by clear, measurable objectives. National missions."