Two Daughters: BBC documentary on murdered Bibaa Henry and Nicole Smallman to air
"The tragic death of our daughters and the further betrayal by Met police officers at the scene of the crime, led us down a path of activism."
Watch more of our videos on Shots! 
and live on Freeview channel 276
Visit Shots! now
A documentary on the murders of sisters Bibaa Henry and Nicole Smallman is set to air this weekend..
Two Daughters, presented by Stacey Dooley, is the story of the sister's deaths, the trial of their killer, 19-year-old satanist Danyal Hussein, and the trials of the two Met Police officers who photographed the bodies of the murdered women after being sent to guard the scene.
It comes as the political group the Women's Equality Party (WEP) is organising the #MarchOnMet, to mark the two year anniversary of the deaths of the sisters, which will be held on June 7, 2022.
The one-off hour-long film focuses on the grief of their mother, Mina Smallman, the UK's first black female archdeacon, and her husband Chris, Nicole's father.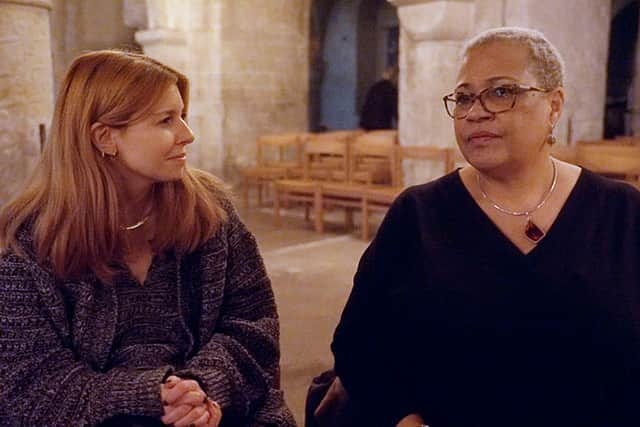 She said: "The tragic death of our daughters and the further betrayal by Met police officers at the scene of the crime, led us down a path of activism."
Bibaa, 46, and Nicole, 27, were stabbed to death in Fryent Country Park, northwest London, on June 6, 2020, just hours after celebrating Bibaa's birthday party there.
Their family was forced to launch their own search, after initially being dismissed by police, and their bodies were discovered by Nicole's boyfriend.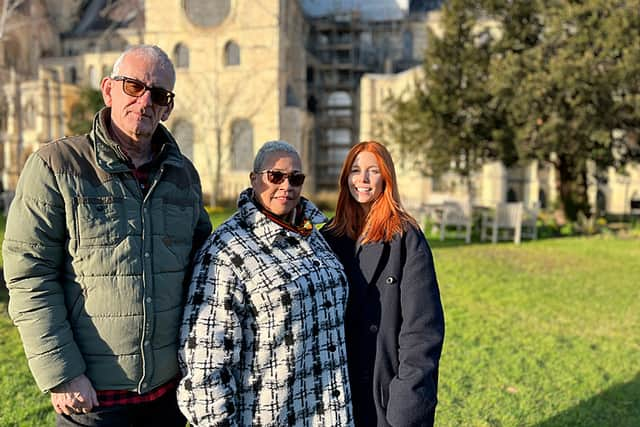 After their bodies were found, Deniz Jaffer, 48, and Jamie Lewis, 33, left the crime scene they were guarding to take photos of their dead bodies, before sharing them on WhatsApp.
Hussein has since been sentenced to life with a minimum of 35 years, while Jaffer and Lewis are each serving two years and nine months behind bars.
The film explores the role of faith and forgiveness in Mina's life, and explores how her relationship with God has strengthened her resolve to fight to end violence against women.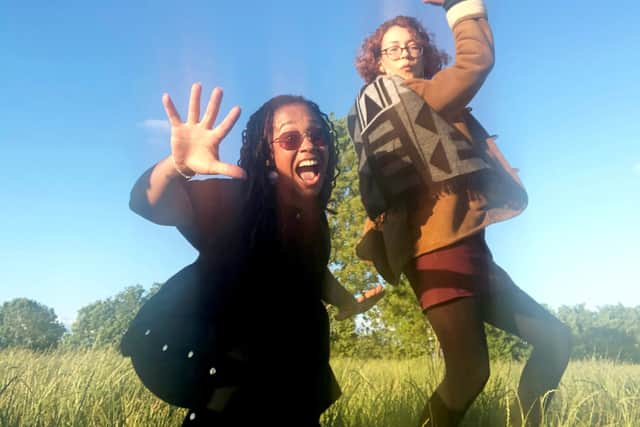 She said: "I've felt guided and protected by my faith.
"As a teacher and a priest I have given my life over to raising boys and girls that people looked down on and didn't think that they could be anybody.
"Now I'm doing it for my girls and I'm doing it for everyone."
And she added: "This documentary has been guided by our choices in that we chose Stacey, not the other way around.
"Our hope is this documentary will highlight the need for a more proactive approach to women's safety.
"Also an acknowledgment that women of colour do not receive the same level of media attention or unbiased attention."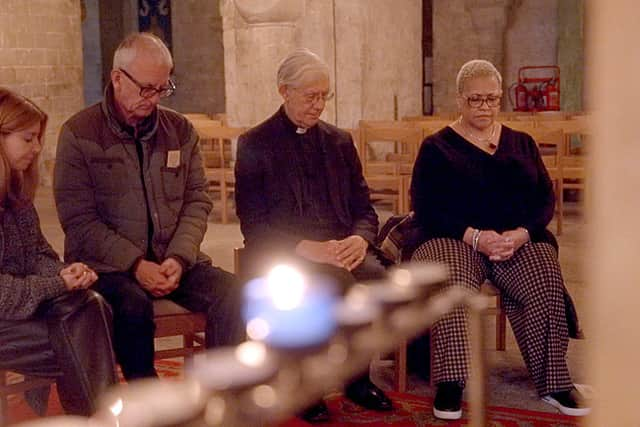 During the course of the documentary, presenter Stacey Dooley met Bibaa and Nicole's friends and family, including their sister, Monique, and spent time with Mina and Chris.
She said: "When Mina asked me if I would make a film about her girls, I immediately wanted to help in any way I could.
"This is Mina's film, and it's about highlighting the persistent, chronic problem we have with violence against women, whilst ensuring that Nicole and Bibaa are never forgotten, and beyond that, are celebrated.
She added: "I'd like to sincerely thank Mina, Chris and Monique. I hope this documentary contributes to a desperately needed conversation."
Clare Sillery, head of documentary commissioning at the BBC, said: "Mina and Chris' story is a vital one to tell, both as a testament to their daughters' lives and horrific murders, and as a witness to faith and the role it can play when faced with unimaginable trauma.
"I'd like to thank them both for their courage in sharing their story with us.
Two Daughters airs on Sunday May 29, at 9pm on BBC Two.