A spectacular mural has been unveiled to BMX Olympic medallist Kye Whyte in his hometown of Peckham, which will hopefully inspire future stars from the area.
The 30ft artwork is aptly on the back of the Prince of Peckham pub - the same pseudonym Kye give himself - for all the locals to see.
It reads: "From Peckham to the World."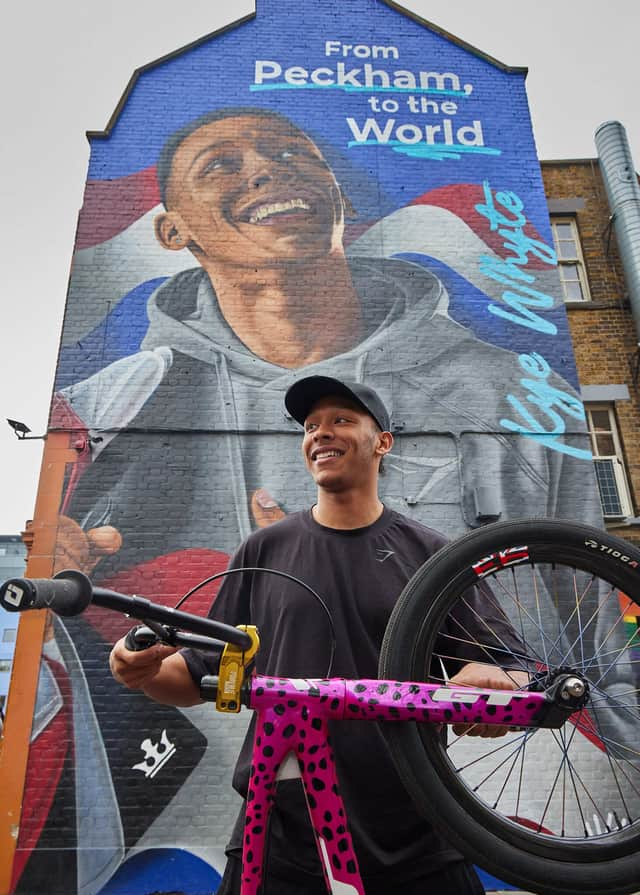 LondonWorld exclusively spoke to the 22-year-old moments after he saw the mural for the first time in person.
"Words can't explain it to be honest, it feels amazing," he said.
"It's brilliant, I never expected it.
"It's here and I love it, and everyone has turned up.
"I've seen it on pictures, but in real life it's better, it's brilliant."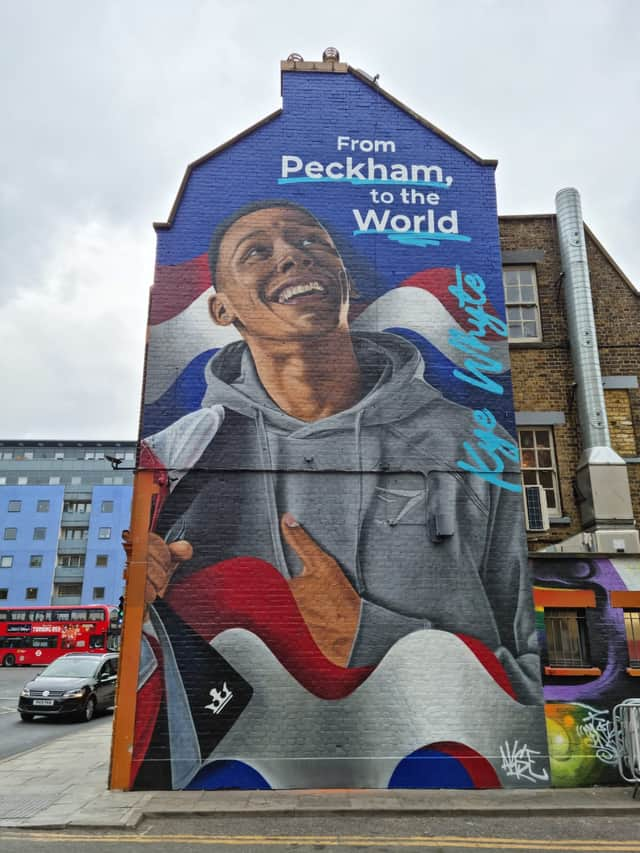 Kye trained on the BMX track in Burgess Park, which at one point contributed to 70% of the Great Britain Olympics team.
And he paid homage to the track and the area, after the mural was unveiled by new sponsor Gymshark.
"It's the foundation, it's where it started," Kye said.
"It's where I learned how to ride a bike, it's where CK [coach] and my brothers and my dad taught me.
"Without it I wouldn't be on the wall and I wouldn't be where I am today."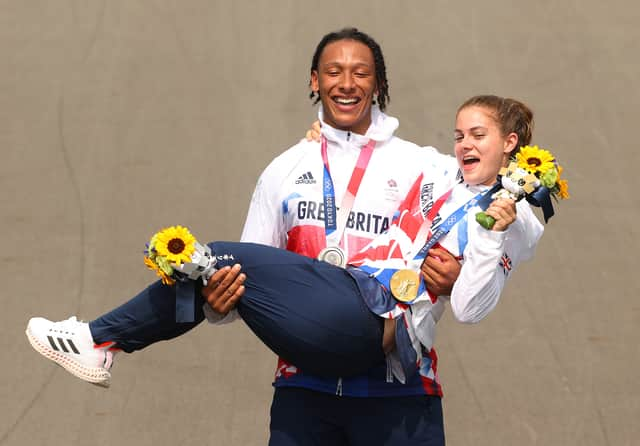 Kye became famous for the incredible photo of him lifting up fellow BMX medallist Bethany Shriever in celebration after she won gold.
"She's a great friend - she worked hard, we both worked hard, and it was a great achievement to do it together," he said.
"There's only one more thing I can get really get - a gold.
"I missed out on the first time, but I won't miss out again.
"I think it's the same thing, don't mess up - I'm young, I've got plenty of time to win more than one."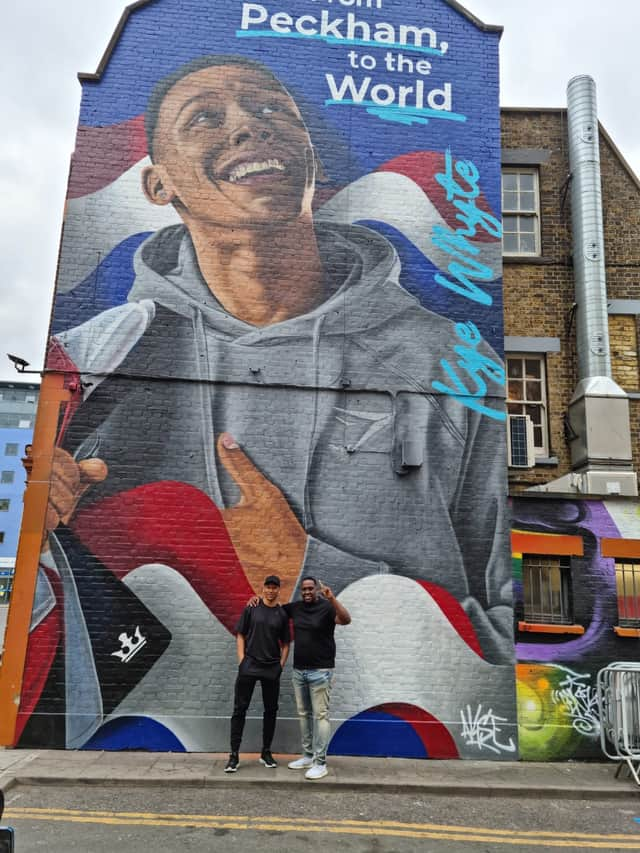 'Inspire the next generation'
Kye's first coach at the Peckham BMX track CK Flash said the mural would inspire the next generation of BMX riders.
He told LondonWorld: "It's amazing having something like this in Peckham, the home town of the BMX club with the silver medallist here. and all the family and friends,
"This is going to inspire a lot of young people to keep living their dream, keep chipping away, doing 1% every day.
"Now they can be on the bus, be in their car and and just look up and say right - I want to me the next BMX champion, I want to be the next Kye Whyte."
CK remembered how Kye's incredible talent was evident from an early age.
"As soon as he was three-years-old and he was at the track, I knew he was a champion," CK said.
"As soon as he touched the track at he race he started to win.
"And he's had that winning streak ever since."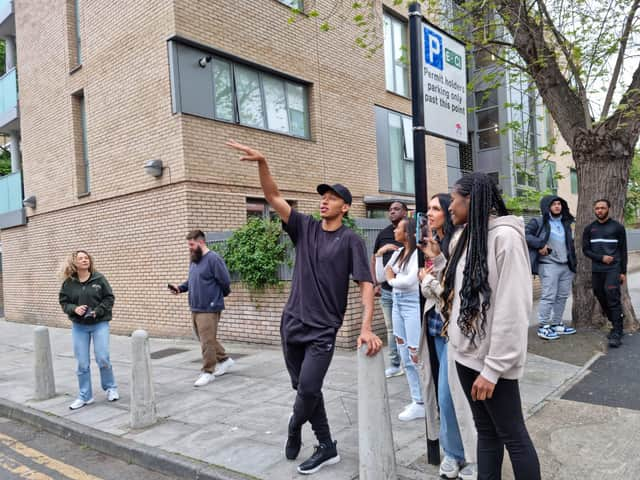 'Super proud'
Dad Nigel Whyte - who still lives in Peckham - said Kye's mural made him "super proud".
"They don't think of good people coming from places like Peckham and Brixton or anywhere in the South," Nigel told LondonWorld.
"It shows that whatever you put your dream to and put your mind to you can succeed, it's very important."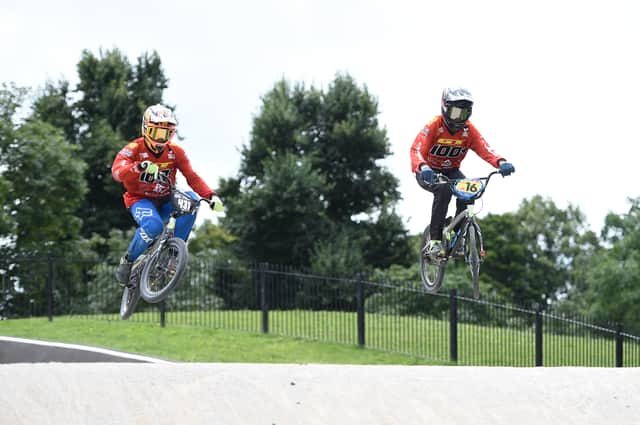 Nigel, CK and more than 200 people packed into the Peckham BMX centre in the middle of the night to watch Kye win his medal in Tokyo.
When he crossed the line in second, the celebrations were wild.
"It was about 2am," Nigel remembered.
That was brilliant, I felt amazing - we knew he could do something special.
"He just had to stay on his bike and bring something home."
Where is Kye Whyte's Peckham mural?
To see the mural yourself, you will need to visit the Prince of Peckham pub.
The pub is on the corner of Clayton Road and Peckham High Street, and is famous for its White Men Can't Jerk chicken.
On the wall facing south down Clayton Road passers by will see the incredible mural of Kye.