Nazanin Zaghari-Ratcliffe's husband has pledged to hunger strike for more than two weeks, demanding that the Foreign Secretary bring his wife home from Iran.
Richard Ratcliffe has gone six days without eating, and has been camped outside the Foreign, Commonwealth and Development Office since Sunday.
Mrs Zaghari-Ratcliffe, who has been held in Iran for five years on spying charges, recently lost her appeal against a second prison sentence.
The 43-year-old mother-of-one from West Hampstead, Camden, has been detained in Iran since 2016 and has not seen her seven-year-old daughter Gabriella in two years.
She is currently staying with her mother in Tehran, but is not allowed to leave the country.
Mr Ratcliffe has been campaigning for her release ever since, and has been camped outside the Foreign, Commonwealth and Development Office in Whitehall
"Day-by-day it becomes more normal, if that makes sense," the 45-year-old accountant told LondonWorld.
"On the first night, the police were called on us, we had to explain to them what we were doing but then they were okay with us staying.
"On the second day, I felt really terrible, less hungry but I had a real headache.
"On the third day, my body adapted to it and started using some of the lockdown padding that we've all accumulated."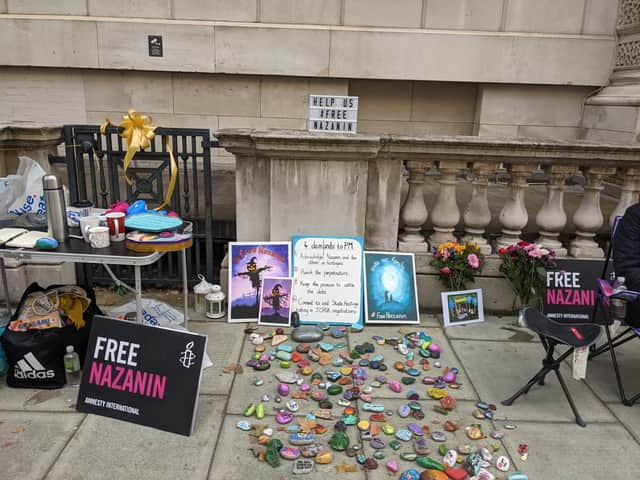 Mr Ratcliffe met with Foreign Secretary Liz Truss on Thursday afternoon to discuss further strategy around attempts to free his wife.
He believes that she is being held hostage by Iran over a £400 million arms debt owed to them by the UK.
"The reason for the hunger strike is to say we don't trust what the government is doing at the moment," he said.
"It's been five and a half years and we think things need to change.
"We've got specific demands but in short they are as follows - Nazanin is being held over some money, you owe Iran a debt so pay it back and that will keep us safe and also you have to do something to discourage hostage taking.
"Nazanin and a number of others are being held hostage, that means being honest about it, calling it a hostage situation and punishing the guys responsible, whether that's through sanctions or taking them to court.
"It also means talking with allies to bring an end to hostage taking."
This is not his first hunger strike. Two years ago, he did a 15-day hunger strike outside the Iranian Embassy which resulted in Gabriella being allowed to come home from Iran.
"This one is obviously in front of the British Foreign Office and it's accusing the government of failing to protect its British citizens.
"A hunger strike is not a long term strategy, it gets harder to do each day and we've all got family to think of, so we'll see as the days go on what gets achieved."
Mr Ratcliffe is being supported by family throughout this period, with his sister, parents and uncle keeping him company throughout the day and keeping him hydrated with herbal tea and water.
He said that Londoners can support his family's cause by "keeping our story in the light, keeping Nazanin's name in the public, sharing the Change campaign, asking your MP to come down and visit, signing our visitors book and just keep pushing the government as this is not acceptable allowing Nazanin to languish in prison over a British government debt".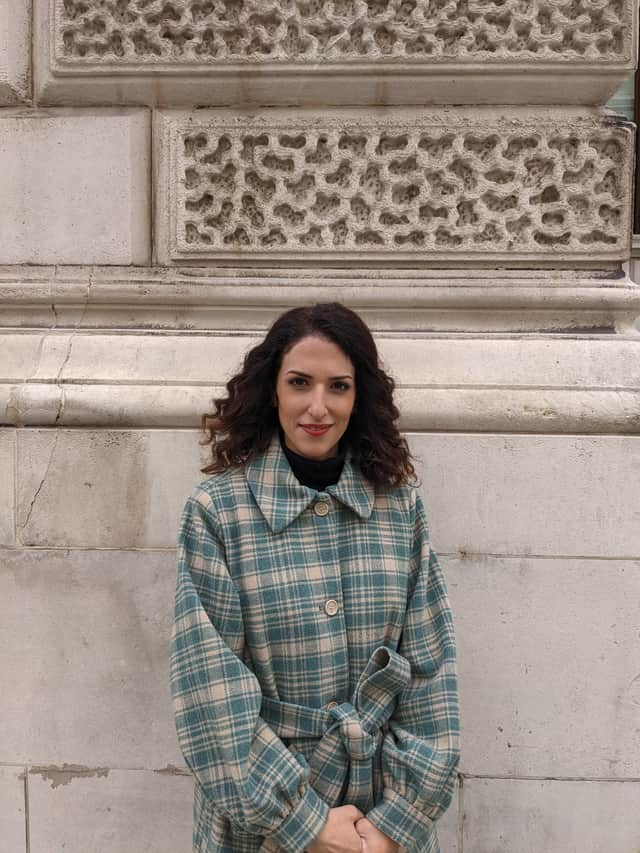 LondonWorld also spoke to Sarah Tehranian, a journalist with Iran International TV, an opposition media outlet based in London.
She has been covering Mrs Zaghari-Ratcliffe's story since she was first arrested five years ago.
Mrs Zaghari-Ratcliffe is an Irani-British citizen but Iranian law doesn't recognise dual nationality.
"It means a lot for me to be able to support Richard as we know that Iran is responsible for the continuation of Nazanin's imprisonment," the 35-year-old told LondonWorld.
"We know that Iran doesn't recognise dual citizenship, that's part of the big problem but what we can do is cover his story, give him the voice, the visibility that he wants to have and to put pressure not only on Iran but also on the UK government."
The Foreign Office has been contacted for comment.