A huge message has lit up Picadilly Circus welcoming Afghan refugees to London.
The text reads "refugees welcome" in English, Pashto and Dari - the two main languages in Afghanistan.
The message will also be played across London's transport network today.
A city-wide London Refugee Response fund has been set up to help the Afghans arriving in the UK, after fleeing the Taliban.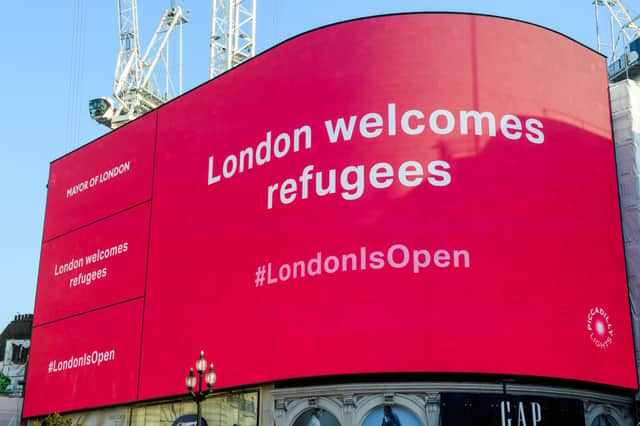 It will be used to enable refugees to build a new life in London, including support in finding jobs and learning English.
The London Refugee Response said: "Please donate in order to enable local community partners with experience and expertise in working in and with Afghan communities and with specialism in working with refugees and people seeking asylum to meet these longer- term needs and ensure that people are supported to rebuild their lives."
The Mayor made the announcement as he visited the Lewisham Donation Hub, in Ladywell.
The donation hub has been collecting a wide range of donations – from electrical items to nappies – to send to refugees in hotels across the city.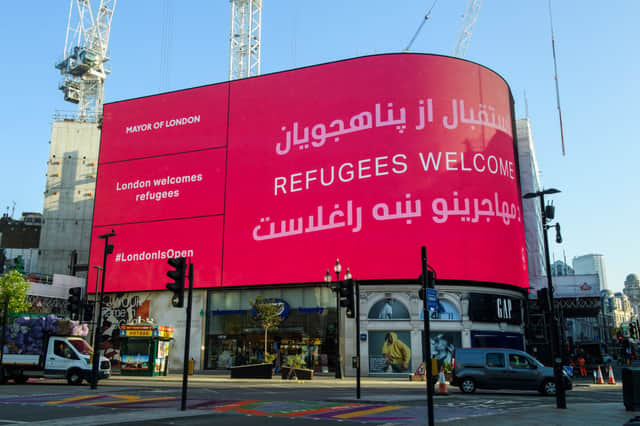 Khan said: "I'm immensely proud that our city has once again demonstrated that we are welcoming and open to all.
"The response from Londoners has been incredible and I'd like to thank everyone who has offered donations to help Afghan refugees and all the volunteers who are giving their time to help.
"I'm also deeply humbled by the courage and resilience of all those who have arrived in our city in the most difficult of circumstances.
"Our charities, voluntary organisations and councils are doing all they can to help them settle into our city, and showing that we will always provide refuge to those seeking sanctuary, and I'm delighted to today launch the new London Refugee Response to help even more Londoners donate."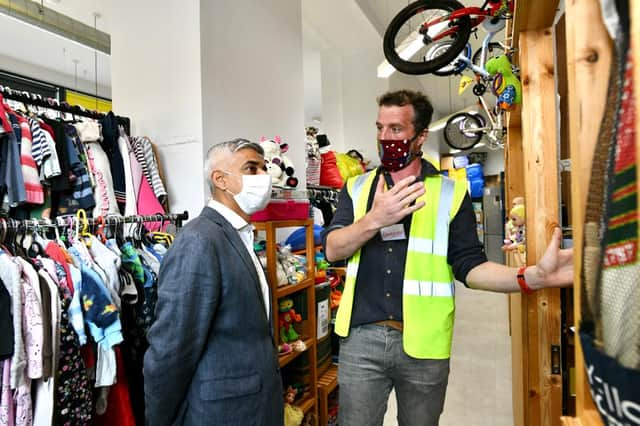 Laurence Smith, of the Lewisham Donation Hub, added: "We set up in response to the Covid-19 pandemic, our donation hub has become a major source of support for south-east Londoners facing hardship - whatever their circumstances, and wherever they are from.
"One year later, we have over 50 refugees on our volunteer team, three of whom are Afghans.
"Seeing the crisis enveloping their country gave us a fierce determination to do whatever we could to welcome their compatriots to ours.
"Thanks to the extraordinary support of our community, we have now supported more than 14 hotels and around 6,000 refugees with immediate and often very specific aid, from clothing and electricals to medical supplies."