A serving Metropolitan Police officer charged with sending "grossly offensive" WhatsApp messages attended a court hearing today.
PC Thomas Phillips, 33, of Simone Drive, Croydon, was at Westminster Magistrates Court today (Tuesday, November 8).
He was previously charged with five counts of sending "offensive, indecent, obscene or menacing" messages in breach of the Communications Act 2003.
The offences allegedly occurred on April 8, 2021, twice on April 20, 2021, on May 1, 2021, and on May 8, 2021, and were sent via a "public electronic communications network".
PC Phillips had pleaded not guilty to all charges on September 2, court papers stated.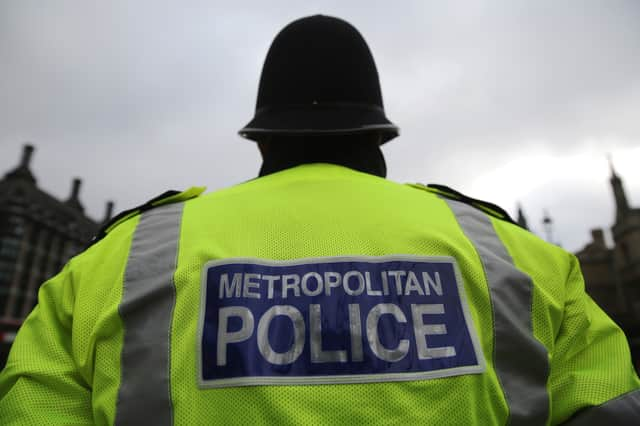 He was not required to appear before deputy district judge Keem today - but sat in the public gallery dressed in a blue suit, before leaving court in a white Covid-19 face mask.
The officer was represented by defence barrister Colin Banham, from No5 Chambers, and the prosecution lawyer was David Burns from the Crown Prosecution Service (CPS)
The Independent newspaper reported PC Phillips, who is on bail and based in the Met's intelligence branch, has been suspended on full pay by the force since December 2021, and that the CPS had confirmed the messages were allegedly "racially offensive" in nature.
While the Met Police said the charges related to an alleged incident that took place while he was off-duty, the paper said.
The next case management hearing was scheduled for Friday, November 18, at Westminster Magistrates Court.
A trial is slated for January next year.