Sir Mark Rowley: Five key things we learned from the Met Police boss at City Hall
"My mission for the Met is more trust, less crime and high standards. That's what you'll hear from me for the next five years."
Watch more of our videos on Shots!
and live on Freeview channel 276
Visit Shots! now
Sir Mark, who got the job after the resignation of Dame Cressida Dick earlier this year, took up the post in September.
It came amid a series of scandals for the beleaguered force - from Sarah Everard's murder by serving Met officer Wayne Couzens, to the Stephen Port murder, and a report into horrific racist, misogynistic and homophobic WhatsApp messages sent by officers at Charing Cross.
Talking to assembly members - elected to hold mayor Sadiq Khan, the Met Police and TfL to account - he's given Londoners crucial insight into his priorities for the Met.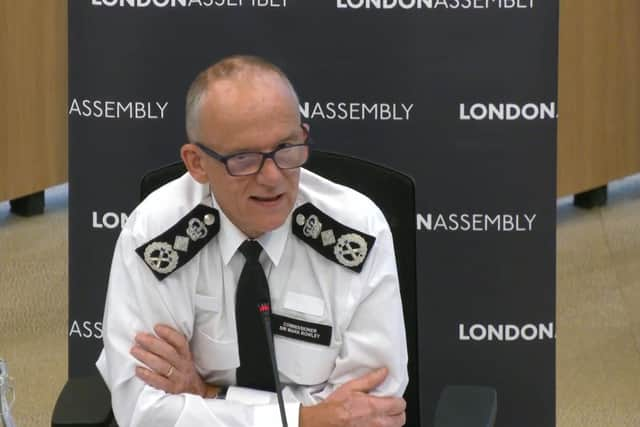 Speaking this morning (Wednesday, October 12) at the Crystal in east London, the commissioner admitted protests by Just Stop Oil were not considered "serious disruption" in spite of 338 arrests being made and 2,156 officer hours being devoted to policing them.
He also outlined his five key priorities for the Met: improving integrity; restoring community policing; getting the basics right; upgrading technology; and supporting the front line officers.
And he said: "I do realise I arrive at a time when we've got some real challenges. London's confidence in the Met has gone down. My mission for the Met is more trust, less crime and high standards. That's what you'll hear from me for the next five years."
LondonWorld has rounded up the five key things we learned from Sir Mark.
1. 'Annoying' to fight for integrity
Sir Mark is taking a robust approach towards tackling issues of integrity and standards in the force, saying there have been too many cases of officers "behaving appalling".
He said: "[It's] annoying to put time and effort into it because it ought to be there. But unless I do that, Londoners are always going to say 'hang on, can I trust you?'.
"We have to be ruthless about it - we see it as criminality. It is unacceptable, it is not bad behaviour. Bad behaviour is spilling your wine at a dinner party. This is corruption and needs to be treated seriously."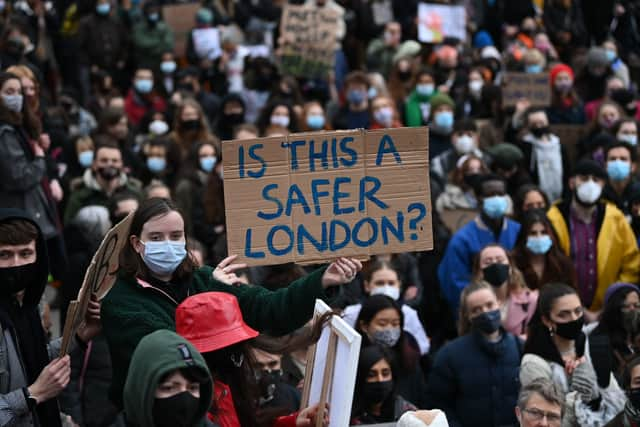 Sir Mark reiterated Dame Louise Casey, who is reviewing the force's culture, and will release her interim findings in "the next week or so", which Sadiq Khan warned could be "sober reading".
He added: "Real excellence starts with candour and I'm really clear that we've let two groups of people down. We've let the public of London down - and they've told us that through surveys and feedback and politicians.
"And we've let that good majority on the front line down. We need to do better for both of them."
2. Rebuilding PCSO numbers
As part of his plan to strengthen community policing, Sir Mark indicated he would like to rebuild PCSO numbers within the force.
Police community support officers (PCSOs), a lower level policing role introduced in 2002, have seen their numbers fall over the years due to the impact of public sector spending cuts.
The Met currently ensures all London council wards have at least two police constables and one PCSO, with additional officers staffing town centre teams in more intense areas.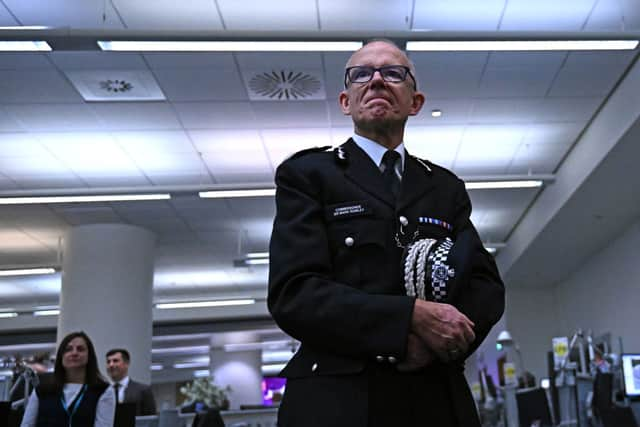 Sir Mark said he was concerned about abstraction rates - meaning when neighbourhood officers are deployed elsewhere in the capital.
He said: "The pressures in the organisation at the moment mean those officers are often abstracted. Not only are there fewer people than 10 to 15 years ago, but abstraction rates much higher
"Getting that stabilised is important and I want us to look at whether we can start to rebuild our PCSOs as part of that model. We've all seen what a difference they make."
3. 'Woolworths policing in an Amazon era'
Sir Mark has warned the Met's data and technology is not up to scratch.
He says the force needs to improve its technical capabilities to deliver a 21st century service with high standards.
The commissioner said: "We're at risk of delivering something that looks like Woolworths policing in an Amazon age.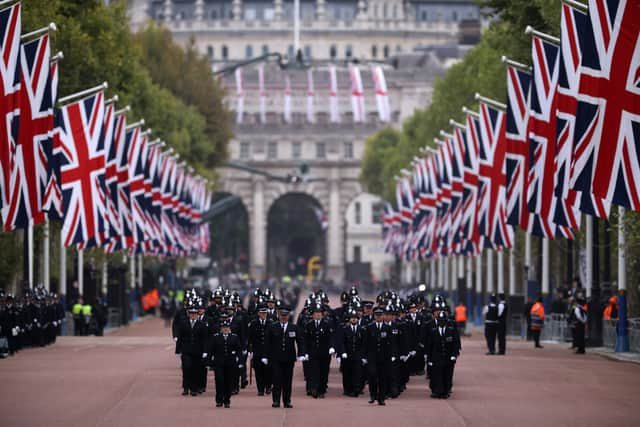 "Technology and data is really important and a big part of that is understanding what works.
"You can't do that without data and insight and ours isn't good enough. Tech helps us deliver."
He also wants to ensure all officers have a work phone, and are not forced to use their personal devices for policing, while continuing the tech rollout of tablets to officers.
4. Officer stabbed 'would have died'
One of the two police officers who were recently stabbed near Leicester Square in London "frankly would have died" without emergency first aid, Sir Mark revealed.
Mohammed Rahman, 24, has been charged in connection with the incident and appeared at Westminster Magistrates Court accused of attempted murder and grievous bodily harm.
Sir Mark said: "The incident where young officers took on a dangerous man in Westminster and they both ended up seriously injured from stab wounds.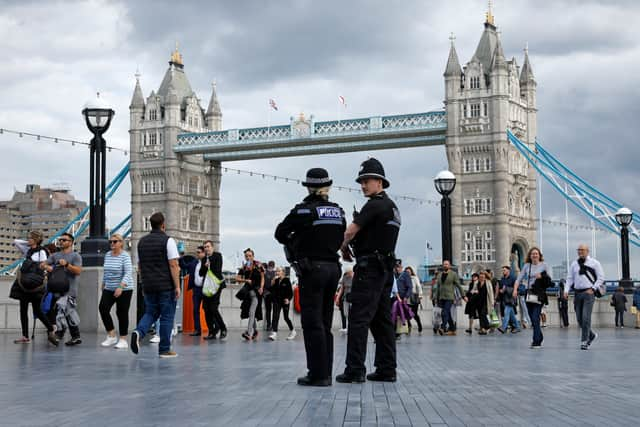 "Frankly, one would have died if we didn't have an armed response vehicle nearby. Their advanced first aid skills saved a life. You speak to them in the hospital and it's amazing what they do. They'll take on anything for us, it's extraordinary. They expect the best support there for them and don't always see that."
He said a major plank of his reform plan was ensuring he supported front line officers, saying: "Just as I need to be ruthless about taking on officers who are letting us down, I've got to set the majority up to success.
"They come in, day in, day out, regardless of what's said in the media and do absolutely fantastic things."
5. Police will attend 100% of burglaries 'within not many weeks'
Another key line from Sir Mark in recent weeks has been his pledge to attend every burglary.
And today he said the force has made good progress on meeting the goal.
He said: "A burglary at your home is very intrusive.
"What I've said is not a new policy, this has been a policy for some time that we will go to every burglary
"The reality is we have not been delivering on that and the public hasn't seen that.
"We've been rapidly escalating the proportion of these we got to and within not many weeks I'm confident we'll be at 100%."