The campaign group will protest in Lewisham, Hackney, Newham, Brent, Haringey and Tower Hamlets this Saturday, December 3, demanding the government impose a rent freeze.
In a statement the group wrote: "London rents are up 18% in a year and many of us face rent rises of £3,000 per year or more.
"These rent rises are unjustifiable and unfair. Estate agents are telling landlords to put the rent up.
"Landlord and estate agent profits are rising. While they get richer, we get poorer and face homelessness."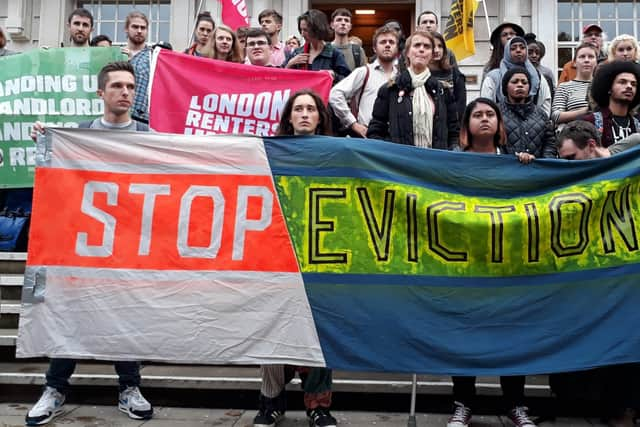 In October, the Scottish government introduced a law placing a temporary cap on rent increases.
The emergency bill was brought in to help people struggling with the cost of living crisis.
Now the London Renters Union are calling for a similar law to be passed in England.
They also called for an immediate ban on Section 21 notices, so-called 'no-fault evictions', which the government has pledged to ban but so far not implemented.
About 27% of the capital lives in privately rented accommodation and experts are warning that the cost of living crisis is as "dire as the pandemic in terms of homelessness".
According to YouGov, average rental prices have reached a staggering £2,500 a month, while 40% of Londoners fear they will struggle to keep up with payments in the next six months/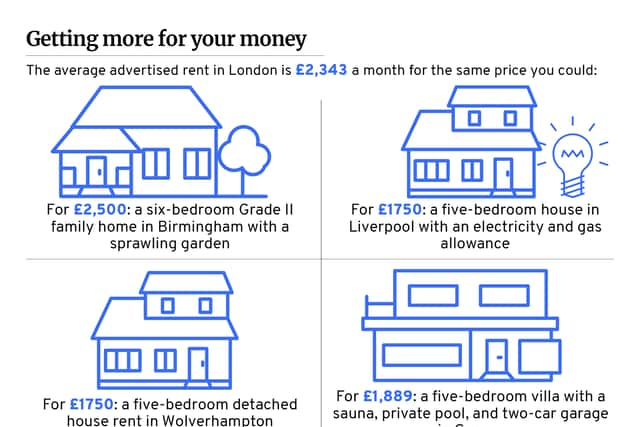 A Spareroom housing survey also found room rents hit their highest levels on record in the third quarter of 2022 - after an 18% year on year rise and a 117% increase in demand vs. supply.
Speaking at a renters summit at City Hall, Baroness Alicia Kennedy, director of housing campaign Generation Rent previously warned renters are living with the "constant fear of a Section 21 notice... of having just eight weeks to pack up your life and go back into this market".
The mayor of London Sadiq Khan is calling for powers to freeze rents for two years and to devolve long-term rent control powers to him.
Speaking to LondonWorld at the summit, mayor Khan said: "Scotland has had a rent freeze.
"In other parts of the world, in capitalist cities like Vienna, Berlin, Paris and in many cities in America, like New York - they have a form of rent control and the sky has not fallen in.
"What I'm saying to the government is to do two things. One is a rent freeze for the next two years. The other is to devolve to me the powers to have rent controls."