London's 950,000* private renters are facing a nightmare.
About 27% of the capital lives in privately rented accommodation and - worryingly - the cost of living crisis is as "dire as the pandemic in terms of homelessness", experts are warning.
Average rental prices have reached a staggering £2,500 a month, while 40% of Londoners fear they will struggle to keep up with payments in the next six months, according to YouGov.
A Spareroom housing survey found room rents hit their highest levels on record in the third quarter of 2022 - after an 18% year on year rise and a 117% increase in demand vs. supply.
City Hall leaders, housing experts, charities and renters gathered at an emergency summit on the private sector at the Crystal - the London Assembly's glossy new home in east London's Docklands earlier today (Monday, November 14).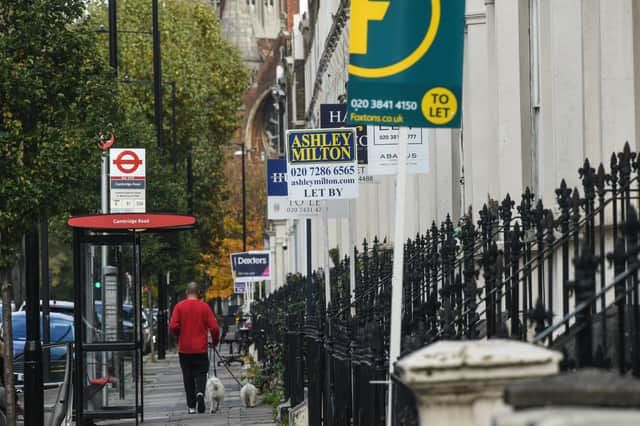 Housing journalist and author Vicky Spratt, one of the speakers, told guests about a day she recently spent in eviction hearings at Croydon county court.
"A civil servant, a mother-of-one, whose son is taking his GCSEs next year," she said.
"Her partner has left her and she cannot afford to pay her rent. She ends up in court where within five minutes she's homeless, just like that.
"That is the reality now. Rents are going up, 30%, 40% sometimes even 70% rent hikes. We don't have enough social housing and housing benefit doesn't cover rents.
"Where is she going to go?"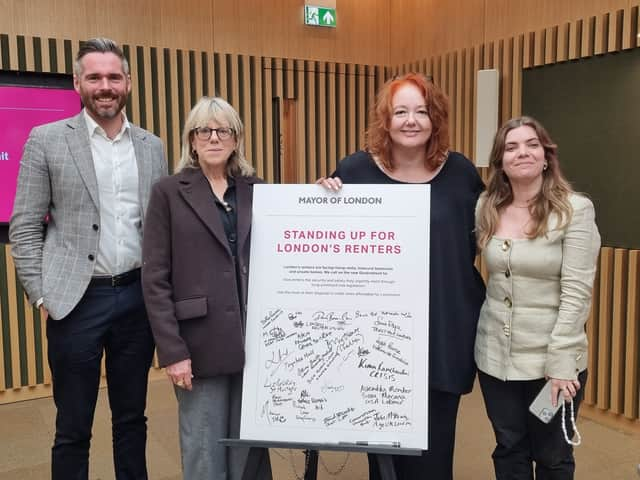 Private renters, activists from housing cooperatives and experts from charities like Shelter, Generation Rent and StepChange, offer story after story, of evictions, arrears, and misery.
Renter Jonas, 57, is in despair.
"It's so toxic out there with landlords," he says. "I don't have any faith in them to do the right thing. This won't be solved for my generation."
While Kyron, 40, a carer for his elderly father and grandmother, has battled his landlord and local council to repair his property after it was flooded with raw sewage - in July 2021.
He is now being evicted in two weeks time and, shockingly, described being made effectively homeless as a "relief".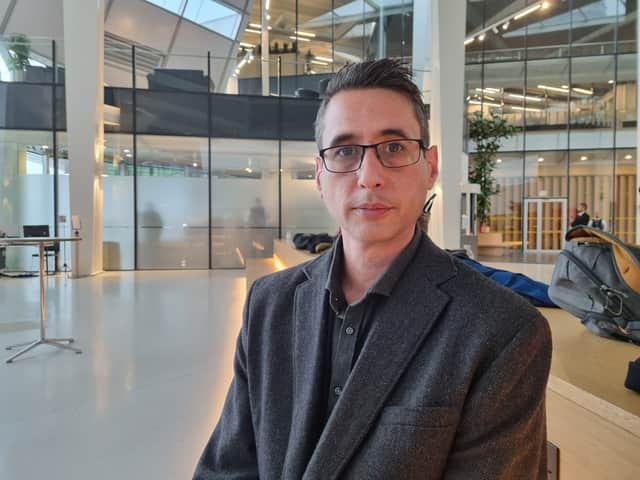 Baroness Alicia Kennedy, director of housing campaign Generation Rent says renters who are living with the "constant fear of a Section 21 notice... of having just eight weeks to pack up your life and go back into this market they now cannot afford" are "right to worry".
While Polly Neate, head of charity Shelter, describes conditions in temporary housing as "unlivable" before stressing: "It's very often not temporary."
And Richard Lane, from debt advice charity StepChange, adds: "We are absolutely running out of tools in the toolbox to help people.
"Even after our advice, 40% of people who come to us are now on negative budgets. We can refer them to food banks but there is nothing else we can do."
Clearly, everyone agrees there's a problem - but what to do about it?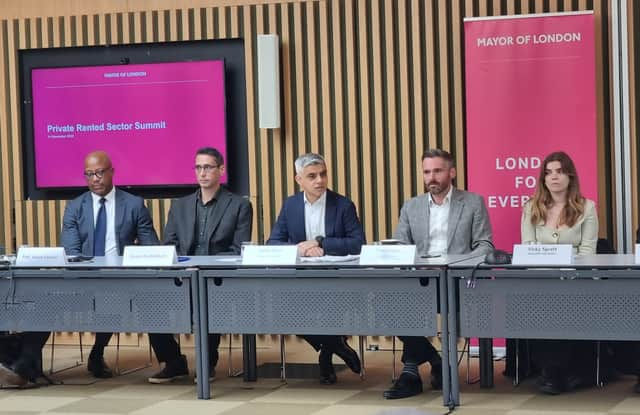 He wants the government to give him powers to freeze rents for two years and to devolve long-term rent control powers to him as mayor of the capital.
Speaking to LondonWorld, Khan said: "Scotland has had a rent freeze.
"In other parts of the world, in capitalist cities like Vienna, Berlin, Paris and in many cities in America, like New York - they have a form of rent control and the sky has not fallen in.
"What I'm saying to the government is to do two things. One is a rent freeze for the next two years. The other is to devolve to me the powers to have rent controls."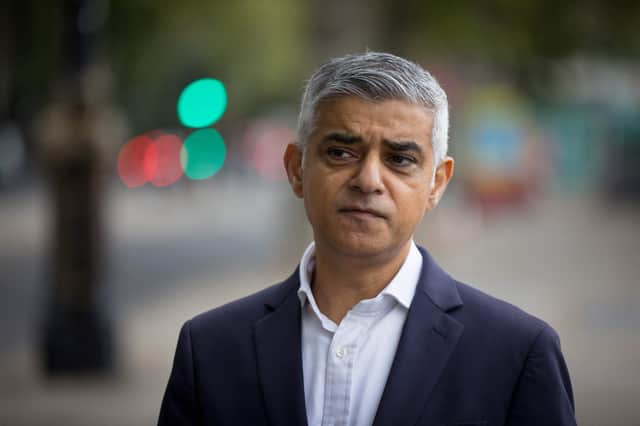 But his opponents at City Hall insist the mayor's approach is flawed and want him to be laser-focused on building more homes.
"I just want him to point to anywhere in the known universe that this works, where these rent controls work," Andrew Boff, the Conservatives housing spokesman, tells me.
"The actual effect of rent controls - and indeed rent freezes - reduces investment in housing… [and] discourages landlords from offering up homes to rent.
"Politicians who come up with this as a solution don't know what they're talking about or they're trying to pull the wool over people's eyes."
Asked what his party would do to address the crisis, Boff criticised the mayor for leaving "some £600m" unallocated in his £4.8bn affordable housing budget.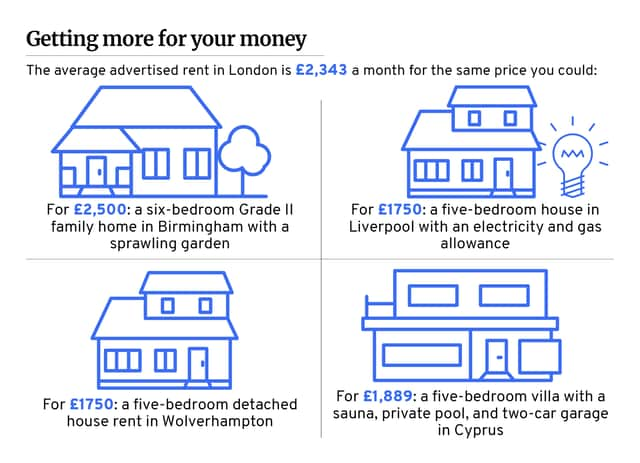 "Any Londoner can tell you what the solution to the housing crisis is, build more homes," he insisted. "The mayor has got in the way of providing more properties.
"If he was serious about the housing crisis he would have spent that money [rather than] making excuses for his poor performance."
But City Hall said payments from the 2016-23 fund could only be made when construction of homes began and, despite a challenging environment, staff were working tirelessly to meet targets and ensure all funding was spent on delivering housing.
The National Residential Landlords Association (NRLA) agreed with Boff, saying the mayor must focus on boosting housing supply rather than "tinkering with symptoms" of the crisis.
The organisation said it is "disappointed in the extreme that the mayor feels he can solve the challenges in the rental market without any input from those who actually provide homes".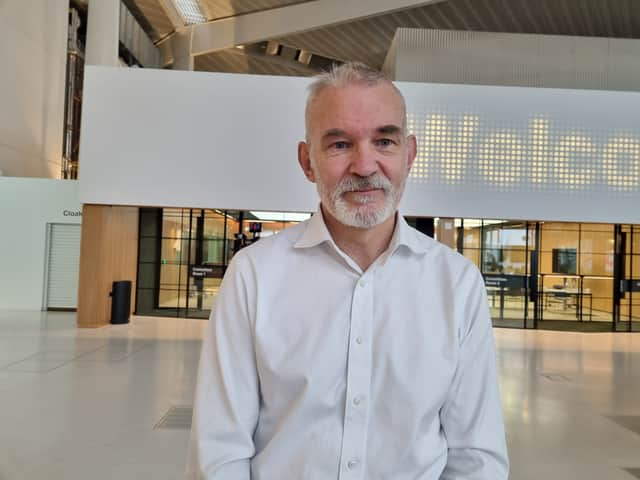 It added: "The stark and simple reality is that whilst the demand for private rented housing in London continues to increase, the supply of such homes is falling.
"This is a consequence of government policy aimed at shrinking the size of the sector, along with rhetoric from the mayor that suggests private landlords are a problem to be managed."
A spokesperson for the mayor of London, said that he "makes no apology for prioritising renters facing homelessness over landlords' profits".
They added: "This emergency summit was an opportunity for London's renters and representative organisations to have their say on the capital's rental crisis which is directly affecting them.
"The mayor makes no apology for focusing on renters' experiences and ideas for change when so many potentially face homelessness this winter. His team will continue to engage with private landlords on issues of shared concern about the functioning of the rental market."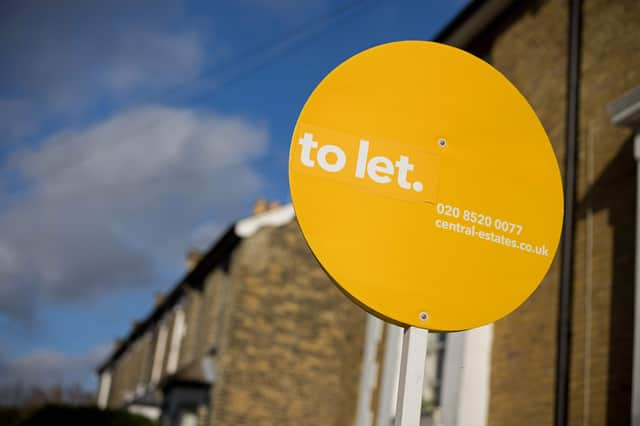 Wrangling aside, what renters - and landlords - really want to know, is whether Khan's approach could actually work.
One housing expert, working in a non-political role, told LondonWorld a rent freeze could help - but, crucially, only if combined with more house-building.
Another specialist, speaking on background, said the two parties were approaching the issue from either side of a political divide on how much intervention in the market was a good idea.
Baroness Kennedy says she backs the mayor's call for a rent freeze and hopes to see a rise in housing benefit and a lifting of the cap announced in Thursday's autumn statement.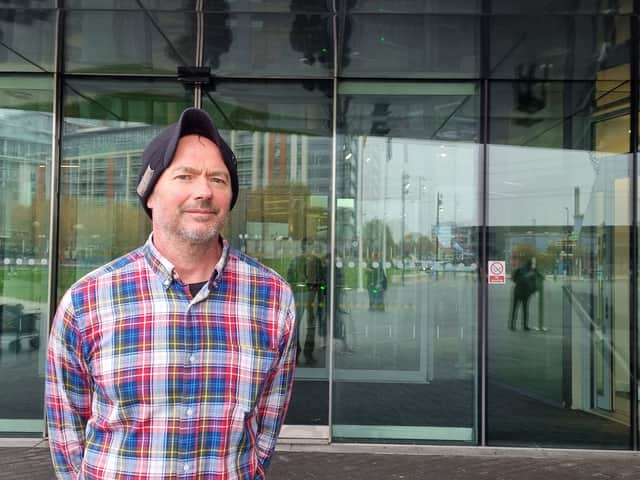 Outlining her views, she said: "There has to be intervention and we support a rent freeze [that] has to also suspend Section 21 or you will still get landlords using that power to evict.
"The Conservative government has a very different approach than the Labour mayor."
She continued: "The cost of living crisis is as dire as the pandemic for renters in terms of homelessness.
"Arrears are up, prices are up, energy bills are up, wages are down and benefits are frozen so something has got to give."
Speaking after the event, Kyron said: "It's good to see renters are finally being represented."
And Jonas admitted the summit had left him - cautiously - hopeful.
"I have hope - but only for the next generation," he said.
"We need to see action first."