A 15-month-old boy was subjected to weeks of abuse and violent assault before he was murdered.
On August 27, 2019, London Ambulance Service responded to reports of a child having a cardiac arrest at a home in Putney.
The child, Jacob Lennon, died at 7.20am in hospital that day.
Today, following a trial at the Old Bailey, Jake Drummond, 33, of Tunworth Crescent, Roehampton, was found guilty of gross bodily harm with intent and murder.
Jacob's mother, Louise Lennon, 32, of Ingrave Street, Battersea, was found guilty of neglect of a child and causing or allowing the death of a child.
They will be sentenced at the same court on April 24.
Jacob Lennon's death
The court heard that police were called to an address in Putney at just after 6am on August 27, 2019.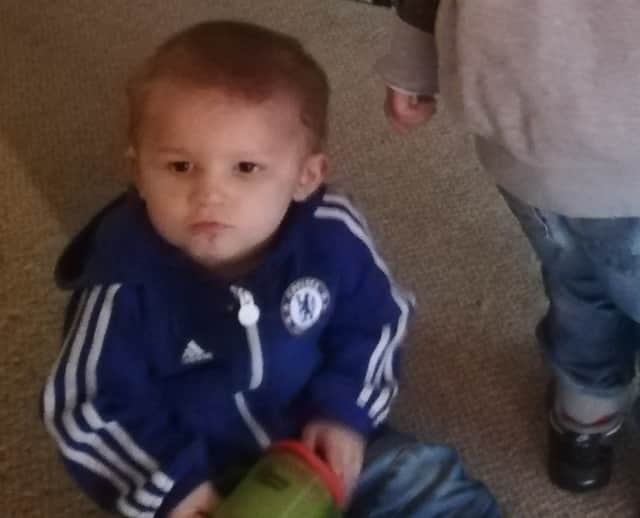 Post mortem
A post-mortem examination took place on August 29 at Great Ormond Street Hospital. It found traumatic brain injuries, some of which were from a period of days or weeks earlier. The cause of death was a fatal brain injury inflicted three to five hours before Jacob's death.
In addition, there were 20 further marks of recent injury on Jacob's head, face and neck; 11 to his arms; seven to his legs and seven to his body.
His genitals were found to have suffered severe injuries. Lennon told officers that Drummond claimed to her that these injuries had been caused by another child using a toy plastic knife.
The examination established that Jacob had been subjected to days and weeks of abuse and violent assault.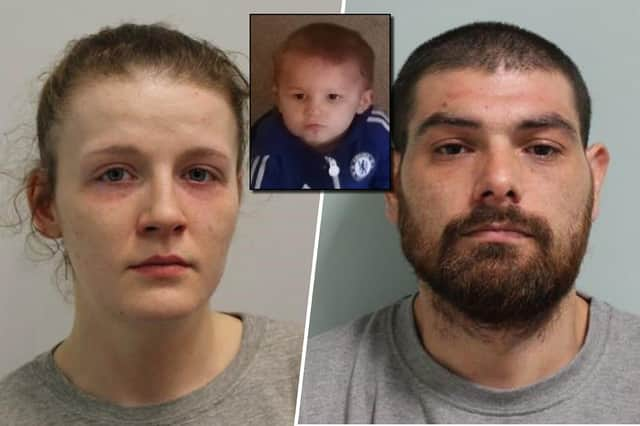 The investigation
When police arrived, Drummond and Lennon told officers that they had gone in to check on Jacob at about 6am. Drummond, who was Lennon's boyfriend, said he noticed he was not breathing - so started CPR.
Lennon told the officers they had been away the previous week on holiday and Jacob had fallen over in a playground and hit his head on a kerb, causing an injury. She stated that this had not caused him any issues.
When interviewed, Drummond said he and Lennon were asleep and had woken to the sound of a loud bang and a little squeal. They both ran into the bedroom and found Jacob face down on the floor and unresponsive.
He fabricated a story to officers about how Jacob got the injuries.
The Met Police
Detective Chief Inspector Wayne Jolley said: "No one who has listened to the catalogue of injuries inflicted on Jacob Lennon can be anything but horrified.
"It is hard to comprehend how such a young and vulnerable baby could have been so abused. Drummond and Lennon sought to cover up their guilt by blaming accidents or feigning ignorance of how he was injured.
"However, a jury saw through their attempts to avoid the blame and found them both accountable for Jacob's death.
"This case was very distressing and I would like to thank my team and all those who supported the prosecution for their professionalism and diligence.
"Everyone concerned has had to listen to some truly harrowing evidence, but we were determined to persevere and bring those responsible for Jacob's death to justice."