An estimated 30,000 homes lie empty in London, recent City Hall data revealed, a figure the mayor Sadiq Khan described as a "scandal" in the midst of the housing crisis.
The leader of Southwark Council, Kieron Williams, told LondonWorld the borough is "using every tool we have to tackle the housing crisis", including building thousands more homes.
He added: "The majority of council homes listed as 'long-term empty' in Southwark are in fact on our large scale estate renewal sites where old, poorly built, housing at the end of its life is being replaced by modern council homes for our residents."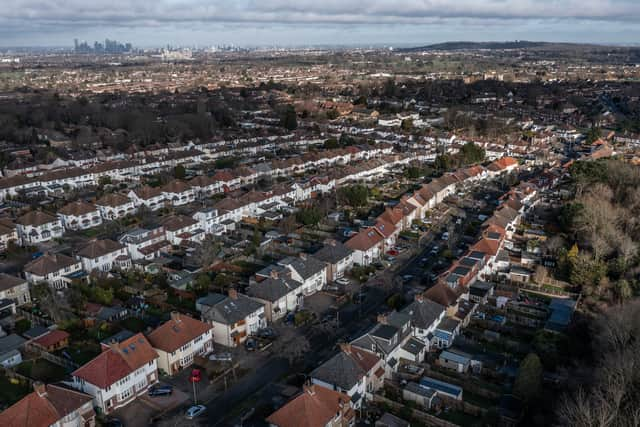 Following the release of the data, Mr Khan said he is working with Westminster City Council and the government "to implement a range of measures to crack down on long-term empty homes, including the devolution of powers so that local councils can set higher rates of council tax on vacant properties."
Mr Khan continued: "This would not only deter absentee international investment, but would free up housing stock across the capital for Londoners.
"We are also urging ministers to make it easier to allow the temporary take-over of empty homes using Empty Dwelling Management Orders, which have been restricted in recent years.
"But ministers should start by making it easier for councils to bring long-term empty homes back into use so we can continue building a fairer and more prosperous London for everyone."
Below, we have listed the statistics for each London borough, so you can see the number of empty homes and estimated value of the vacant properties in your area.
Barking and Dagenham - 368 (£134,320,000)
Barnet - 1,891 (£1,144,055,000)
Bexley - 572 (£240,240,000)
Brent - 1,114 (£618,270,000)
Bromley - 1,202 (£613,020,000)
Camden - 1,355 (£1,084,000,000)
City of London - 295 (£213,875,000)
Croydon - 1,606 (£669,702,000)
Ealing - 553 (£304,150,000)
Enfield - 912 (£417,696,000)
Greenwich - 962 (£432,900,000)
Hackney - 1,194 (£716,400,000)
Hammersmith and Fulham - 532 (£417,620,000)
Haringey - 1,468 (£861,716,000)
Harrow - 61 (£33,550,000)
Havering - 657 (£285,795,000)
Hillingdon - 388 (£184,300,000)
Hounslow - 1,384 (£650,480,000)
Islington - 733 (£487,445,000)
Kensington and Chelsea - 1,564 (£2,189,600,000)
Kingston upon Thames - 567 (£314,685,000)
Lambeth - 1,820 (£997,815,000)
Lewisham - 1,226 (£570,090,000)
Merton - 1,187 (£676,590,000)
Newham - 1,944 (£835,920,000)
Redbridge - 879 (£430,710,000)
Richmond upon Thames - 624 (£479,232,000)
Southwark - 2,422 (£1,313,935,000)
Sutton - 970 (£429,225,000)
Tower Hamlets - 1,510 (£792,750,000)
Waltham Forest - 1,004 (£512,040,000)
Wandsworth - 191 (£132,745,000)
Westminster - 1,172 (£1,166,140,000)