Prime Minister Boris Johnson walked past Richard Ratcliffe "without coming over" while he was on hunger strike over the detention of his wife in Iran, Parliament was told.
During a debate in Parliament yesterday, MPs urged the government to act to end the detention of Ms Zaghari-Ratcliffe following her husband's "absolute last resort" hunger strike.
The couple's MP, Tulip Siddiq, read out a letter from Mr Ratcliffe, in which he claimed Boris Johnson walked past an ignored him while he was protesting outside the Foreign Office.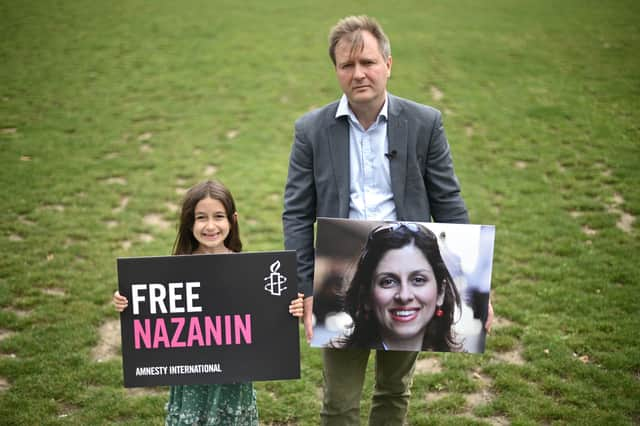 It said: "Today marks day 2,054 of Nazanin's detention.
"We are now approaching our sixth Christmas apart.
"A little girl has been without her mother for five-and-a-half years now.
"The Prime Minister did not visit me while I was on hunger strike but he did pass me one day without coming over.
"Nazanin's story shames this country."
Mr Ratcliffe is calling on the UK government to settle a historic £400m debt to Iran, which is acknowledged to be owed but is as yet unpaid.
In the debate, Ms Siddiq, said: "My constituent Nazanin Zaghari-Ratcliffe has been unlawfully detained in Iran for nearly six years now, separated from her young daughter.
"She served her first five years of her first sentence and then was put under house arrest at her parents' house wearing an ankle tag.
She was then given another charge of a year and then a year's travel ban - effectively two more years of being separated from her family."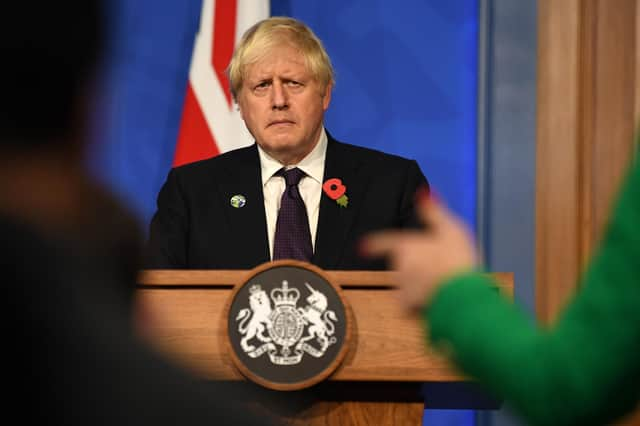 "No one goes on hunger strike on a whim," the Labour MP for Hampstead and Kilburn said.
"He felt he had no other option and it was an absolute last resort. He went on hunger strike for three weeks and tried to capture the attention of the upper echelons of government.
"I'm very disappointed to say that in the three weeks in which he was sitting outside the Foreign Office starving himself, the Prime Minister of this country did not come to visit him."
She added: "It's high time the PM got involved properly."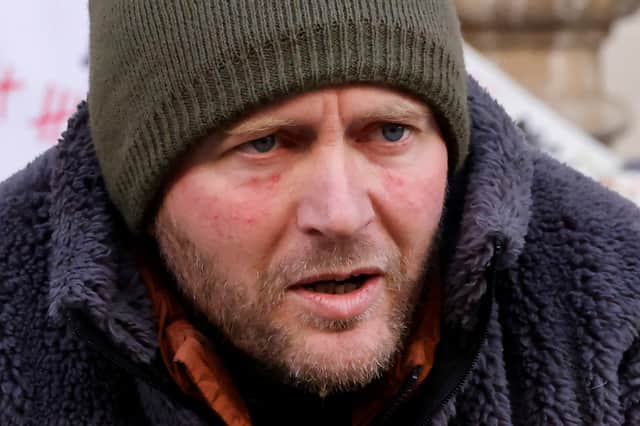 Former Foreign Secretary Jeremy Hunt said: "This is a terrible tragedy. I salute the quiet dignity of Richard Ratcliffe who is one of the bravest people I have ever met.
"If this was ransom money, heartbreaking though it is, we should not pay it because it would only lead to more hostages being taken.
"This is not ransom money, it is a historic debt we owe to Iran. It shouldn't be linked to this case but it is. It isn't easy to pay it, but with political will it can be done.
"It will take a real effort to deal with the practicalities but America managed it and we can most certainly manage it, if necessary by getting an RAF plane to fly gold over to Tehran."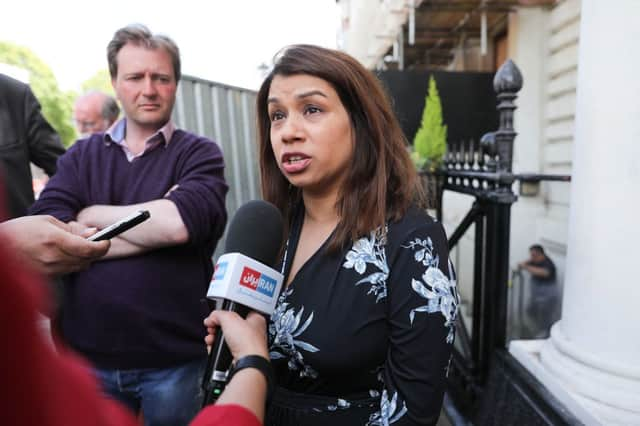 "This is the largest turnout I've ever remembered in Westminster Hall as a result.
"Obviously, the debt is owed, the debt has to be paid, and if this country wants to have respect for behaving in the proper manner then the debt should be paid.
"That will help, I believe, to unlock a whole lot of things and would help to open up a serious human rights dialogue with Iran in the future."
Attendees described the debate as "standing room only", and MPs including Munira Wilson, Florence Eshalomi and Bambos Charalambous joined calls on the government to act now.
Junior foreign minister James Cleverley said: "Like all members of this House, and I think everyone in the country, I share huge sympathy with those incarcerated in Iran and I will continue and the Government will continue to do all we can to resolve the situation that they, through no fault of their own, find themselves in.
"I cannot overstate the fact that the Government shares that frustration and is unwavering in our commitment to resolve this issue.
"We have been clear with the Iranian Government at every stage we expect Iran to release them all and allow them to return home to their families."
He continued: "A number of members have raised the issue of the International Military Services debt.
"As I have said to the House of a number of occasions the UK Government recognises we have a duty legally to repay this debt and we continue to explore all legal options to resolve this 40 year old case.
"But we have always been clear that we do not accept British dual nationals being used as diplomatic leverage."
Downing Street has been contacted for comment.